Celebrating Diversity Week March 17-21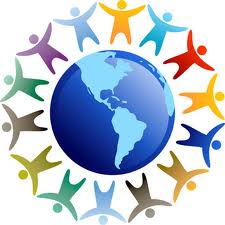 Celebrating Diversity Week (formerly Multicultural Week) is an opportunity to build awareness, acceptance and pride around the wide range of cultures, experiences and walks of life that BUMC staff share. To celebrate the extraordinary diversity of BUMC, there will be live music in lobbies and ethnic foods from various nations for sale in the cafeterias throughout the week.
Click to view the event program.
Monday, March 17
Entertainment: Angie Gates Duo, Noon to 1 p.m., Menino Pavilion Lobby (Latin/Portuguese)
Cafeteria Menu: A Taste of Europe and Ireland

Potato Leek- Europe
Corn Beef, Cabbage and Carrots –Ireland*
Eggplant Parmesan Sandwich – Italy
Seafood Paella- Spain
Black Forest Cake
Tuesday, March 18
Entertainment: Pat Loomis Duo, Noon to 1 p.m., Newton Pavilion Cafeteria
(North American Jazz)
Cafeteria Menu: A Taste of South/Central America and the Carribbean

Tortilla Soup – South/Central America
Jerked Pork – Caribbean*
Arroz Con Pollo (Chicken with Yellow Rice) – Cuban
Black Bean and Rice – South/Central America*
Fried Yucca – Caribbean
Okra – South/Central American & Caribbean*
Buttered Corn – South/Central American & Caribbean
Coconut Cake
Wednesday, March 19
Entertainment: Lance Martin Band, Noon to 1 p.m., Menino Pavilion Lobby
North American Rhythm and Blues/Jazz/Gospel
Cafeteria Menu: A Taste of Asia and the Middle East

Lentil Soup
Lamb Stew– Persian*
Pad Thai (vegetarian) – Thai
Roasted Potatoes
Mint Rice – Middle East
Sautéed Eggplant – Middle East
Marinated Green Bean – Middle East
Warm Rice Pudding
Thursday, March 20
The week's signature event, Celebrating Diversity Fair, will take place in the Shapiro lobby from 11 a.m. to 2 p.m. In addition to musical and dance performances, BMC's Employee Resource Groups will exhibit activities and displays to showcase diversity.
Diversity Fair Entertainment:

12:30 p.m. Sidi Joh Camara, African Drum and Dance
1 p.m. Aurel D'Agostino, Belly Dance
1:30 p.m. Silver Leaf Quartet

Cafeteria Menu: A Taste of Africa

Corn Soup – S. Africa
Cape Town Fruit & Vegetable Curry – S. Africa
Cod – Ivory Coast*|
Okra*
Corn and Plantain Stew
Banana Cream Pie
Friday, March 21
Entertainment: Anna Borges Duo, Noon-1 p.m., Shapiro Lobby (Portuguese); Boston Latin Academy Spirit Dancy Troupe, 2:30 p.m., Shapiro Lobby
Cafeteria Menu: A Taste of North America

New England Clam Chowder
Texas BBQ Ribs*
Fried Chicken
Baked Beans
Corn on the cob
Collard Greens
Macaroni and Cheese*
Apple Crisp
Corn Bread*
*Items served in Shapiro Cafeteria