Master of Science in Pathology Laboratory Sciences

The Master of Science in Pathology and Laboratory Sciences is a two year program that can help prepare you for a future career path in: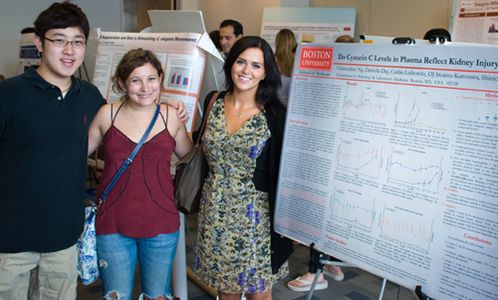 academia

biotech industry

big pharma

medical school

PhD program
Main features of the program:
1.) The first year strengthens and expands your knowledge of the biosciences.
2.) The second year focuses on research in the lab. You will cover the following:
hypothesis generation
experimental design
data interpretation
gain deeper insights into disease processes.
3.) Clinical laboratory rotations start in the first year, and you will be exposed to the following techniques:
laser capture microdissection
in situ hybridization including fluorescence detection (FISH)
confocal or electron microscopy
image analysis
virtual pathology
clinical chemistry
hematological, and immunological methods for examination of blood and tissue
4.) You will have the opportunity to:
shadow a pathologist during clinical service.

observe autopsies
This program is a unique blend of:
"comprehensive biomedical science education,
with pragmatic, hands-on skill acquisition."