Clinical Laboratory Operations
Boston Medical Center
Any requests for assistance in research from the clinical group, please fill out a the applicable sections of the  Laboratory Research Study Request Checklist and contact Path Lab Research Study Group  DG-PathLabResearchStudyGroup@bmc.org
Anatomic Pathology
The Anatomic Pathology department serves all patients who undergo surgery or a procedure, regardless of age or medical insurance status, which results in the removal of tissue. All physicians and services that generate these specimens are also considered the department's customers. The department also manages the hospital's Decedent Affairs Office which cares for deceased patients, their families and serves area funeral directors and related governmental agencies.
Frozen Section Service (intraoperative consult)
8:30am to 5pm Mon-Fri call 638-6990 and ask for the Pathology resident to be paged 617-638-5795 #3800
All other times please contact the Staff Pathologist on call at pager 617-638-5795 # 0784
Administrative leadership is always available on call at pager 617-638-5795 #1027 or #3550
Office Hours
7:30 am to 5 pm Mon-Fri call 638-6990 or the Pathology Laboratory at 617-638-6994
Services Provided
Surgical Pathology
Intraoperative Consultation
Cytology
Aspiration biopsy
Immunohistochemical assays
Ultrastructural studies
Image Analysis
Morphometry
Telepathology consultation
Molecular Pathology
Decedent Affairs
Autopsy
Research CoRe
Sub-Specialty Expertise
Cytopathology
Dermatopathology (associated with BU Skin Pathology)
ENT
GI & Liver
GU
Hematopathology
Muscle & Peripheral Nerve Pathology
Neuropathology
OB-GYN Pathology
Oral Pathology
Renal Pathology
Soft Tissue
Thoracic
Laboratory Medicine
The Department of Laboratory Medicine at BMC is part of the Division of Pathology and Laboratory Medicine. The Department is responsible for:
all clinical laboratory testing throughout BMC,
assuring appropriate test reliability,
specimen collection,
reference laboratory referrals,
result reporting,
laboratory information systems,
oversight for point-of-care testing.
The Department is divided into multiple sections each with its own medical director and technical supervisor. Check each section for specific information on testing, policies, and reference information.
Main Laboratory 24/7/365 staffing 617-414-4054
Office Hours 8am to 5pm 617-638-7800
Administrative leadership is always available on call at pager 617-638-5795 #1027 or #6650
Laboratory Medicine resident on call 617-638-5795 #4564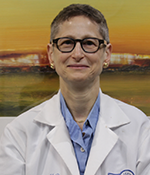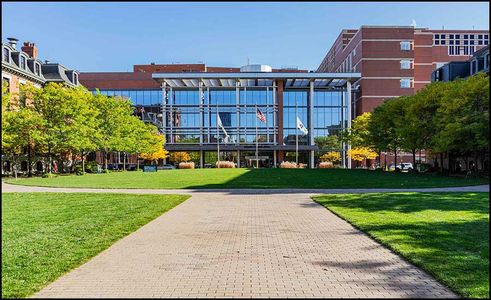 Core Facilities
The Biospecimen Archive Research Core is a repository for specimens, which enables research scientists to procure specimens both on a prospective and retrospective basis. The mission of this core is to collect biospecimens from patients that are both diseased and normal and archive them along with clinical annotated history.
The Collaborative Research Laboratory CoRe is a research pathology lab built to utilize the knowledge and expertise of individuals from both the clinical and the research setting and allows for the ability to network with experts in the pathology field. 
The Laboratory and Biorepository Research Services (LABS) Core is an institutional core housed within the BMC Department of Pathology and Laboratory Medicine. Its mission is to provide high-quality research services to members of the BMC and BU research community in order to support innovative and impactful science. 
Emergency-Disaster Preparedness Clinical Support Branch
For BMC emergency-disaster response Clinical Support Branch:
Phase B through D all leaders please call in to
Clinical Support Branch Director
Chris Andry
Cell: 617-448-2246
pager 617-638-5795 code 1027
Cell #2 617-584-1893
email chris.andry@bmc.org
Clinical Support Branch Director Back Up –
Charlie O'Donnell
Cell: 617-699-8907
page:r  617-638-5795 code 0991
After call in to Clinical Support Branch Director please evaluate staffing and materials inventory in your area.
"Huddle" meeting location: Newton or Menino bike cage – predetermined after first call
Clinical Support Branch Only – Operations Command Center located in Interpreter Services Offices
Dowling South 4501, office phone 617-414-7204
Back up site: Menino 2093 Blood Bank laboratory
Newton back up site 670 Albany Street, 3rd floor Pathology Conference room