Toby C. Chai, MD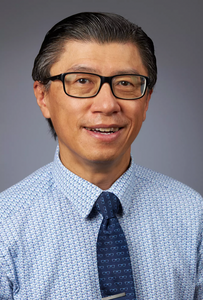 Toby C. Chai, MD is Professor and Chairman of Urology joining BUSM in August, 2019.   He served as Professor of Urology and Obstetrics, Gynecology, and Reproductive Sciences at Yale University School of Medicine in addition to Vice Chair of Research in the Department of Urology and Co-Director of the Female Pelvic Medicine and Reconstructive Surgery Program at Yale New Haven Hospital.
Dr. Chai completed his medical degree at Indiana University School of Medicine, his urology residency at University of Michigan Medical Center, and a fellowship at University of Virginia. Prior to joining Yale, he held the John D. Young Professorship in Urology at the University of Maryland School of Medicine.
He has published over 150 papers, reviews, and medical texts. He serves on the editorial board of the American Journal of Physiology – Renal, and is Co-Editor-in-Chief of Bladder and Associate Editor for Journal of Urology. His peers have recognized his significant contributions to the field by honoring him with the American Urological Association's Victor A. Politano Award for outstanding work in treatment of urinary incontinence and innovations in bladder research and the Society of Urodynamics, Female Pelvic Medicine & Urogenital Reconstruction's Distinguished Service Award for outstanding contributions to urodynamics, female urology and voiding dysfunction, and exemplary service to the Society.
Medical School: Indiana University
Residency: University of Michigan, Ann Harbor MI
Fellowship: University of Virginia, Charlottesville VA
Additional Links