Urology Residency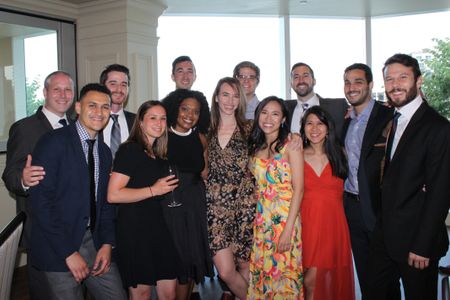 The Department of Urology at Boston University School of Medicine offers a fully-accredited postgraduate residency training program in the specialty of urological medicine and surgery. It is designed to prepare the resident to evaluate, understand, and manage both the medical and surgical aspects of all types of genitourinary disease. The clinical training program is rigorous and intense.  It is also quite varied in terms of the spectrum of cases, patients, and situations encountered. The program strives to enhance the academic nature of this profession by creating a vigorous and enjoyable atmosphere to foster scientific curiosity.
Our program is unique in that we have high-volume, fellowship-trained faculty that teach all sub-specialties of urology, including urologic oncology, male infertility, sexual medicine, female urology, reconstructive urology, transgender medicine and surgery, endourology, laparoscopy and robotics, and BPH surgery (TURP, TUIP, HoLEP, ProLEP, Urolift, Rezum, Aquablation). Additionally, one of our greatest strengths is that our smaller group of residents and attendings form a tight-knit community. We are also privileged to take care of a diverse patient population, including patients from many backgrounds, patients speaking many languages, patients with various levels of health literacy, veterans and civilians, children and adults. These interactions will contribute to your education of both medicine and life in general.
ACGME Requirements
As defined by the Accreditation Council for Graduate Medical Education (ACGME), Urology is a medical and surgical specialty involving disorders of the genitourinary tract, including the adrenal gland. Specialists in this discipline must demonstrate the knowledge, skill, and understanding of the pertinent basic medical sciences. Residency programs must educate physicians in the prevention of urologic disease, and in the diagnosis, medical and surgical treatment, and reconstruction after surgery for neoplasms, deformities, and injuries.
 The entire Program is of sixty (60) months duration of postgraduate medical education. The first twelve (12) months is split between the General Surgery and Urology departments. This Program is accredited by the ACGME. Postgraduate years 2-5 are solely dedicated to urology. During all urology training years, appropriate clinical responsibility and supervision are given at institutions approved as part of the Urology Residency Program.
Useful Links
Applicant Information
We will be accepting applications for the two positions in our program to begin urology training on July 1, 2023 at the PGY-1 level.
This year we will once again participate in the AUA Urology Match. Candidates should contact the AUA Office of Education and obtain an AUA Match Number. Candidates must also register and apply via ERAS.
Applications will be reviewed beginning in late September 2022 and email letters of invitation to interview here will be sent out on October 21, 2022 – based on Society of Academic Urologists (SAU) guideline/timelines.  Our 2022 interview dates will be 11/9/22; 11/17/22; 12/6/22.   We will have a meet and greet with residents on Wednesday, October 5, 2022 and October  19, 2022 by ZOOM from  7pm-8pm.  Please email Urology@bu.edu for zoom information.  Interview day details can be found here. Match day will be in February 2023 (see AUA/SAU websites for exact date).
Applicants must have the following, submitted via the AUA match website:
An expected MD degree or ECFMG equivalent
Medical school transcript
USMLE Step 1;  USMLE Step 2  passed & submitted before rank list submission
Dean's letter (when available)
3 letters of recommendation
Applicants with one of the following qualifications are eligible for appointment to the Boston University Urology Residency Program:
Graduates of medical schools in the United States and Canada accredited by the Liaison Committee on Medical Education (LCME).
Graduates of colleges of osteopathic medicine in the United States accredited by the American Osteopathic Association (AOA).
Graduates of medical schools outside the United States and Canada who meet one of the following qualifications:

Have received a current valid certificate from the Educational Commission for Foreign Medical Graduates
Have a full and unrestricted license to practice medicine in a U.S. licensing jurisdiction.
Have completed a Fifth Pathway Program provided by an LCME-accredited medical school.
We encourage residency applications from all qualified individuals as per the stipulations above. There is specifically no discrimination on the basis of age, sex, ethnic background, religious beliefs, or sexual orientation. We are particularly interested in those with a track record of excellence in scholarly pursuits and academic endeavors.  The Boston University Urology Residency Program participates in the Program administered through the American Association of Medical Colleges Centralized Electronic Residency Application Service (ERAS) Matching System.
Participating Institutions
Boston Medical Center (sponsoring institution)
Boston VA Healthcare System (Jamaica Plain and West Roxbury campuses)
Boston Children's Hospital (pediatric urology education)
Faculty Specialties
All of the attending staff at Boston Medical Center, the Veterans Administration Medical Center, and Boston Children's Hospital feel quite strongly about teaching residents the medical and surgical aspects of Urology.  They also believe in continued education for themselves, and constant improvement of their knowledge and operative skills.  It has been the philosophy of the department to have fellowship-trained experts to cover a wide range of urologic sub-disciplines.
Toby C. Chai, MD

Female Urology, Pelvic floor disorders and reconstruction, Neuro-urology

Richard K. Babayan, MD                

Urologic oncology, minimally invasive techniques, robotic surgery

Mark H. Katz, MD                            

Urologic oncology, open and minimally invasive/robotic surgery

Ricardo Munarriz, MD    

Male and female sexual medicine and surgery, Urolift, transgender surgery

Linda Ng, MD 

Pelvic floor disorders and reconstructive surgery

Robert D. Oates, MD                        

Male reproductive medicine and surgery, transgender surgery

David S. Wang, MD                          

Minimally invasive techniques, robotic surgery, laparoscopic surgery

Shaun E.L. Wason, MD                    

Minimally invasive surgery, BPH (DiLEP),  stone disease/endourology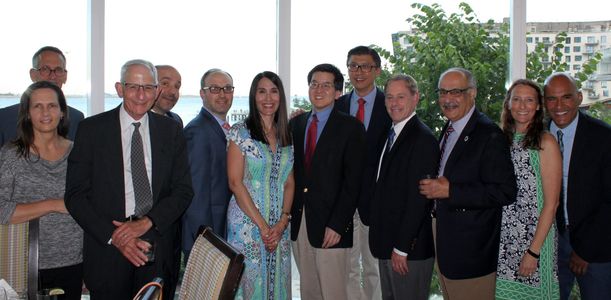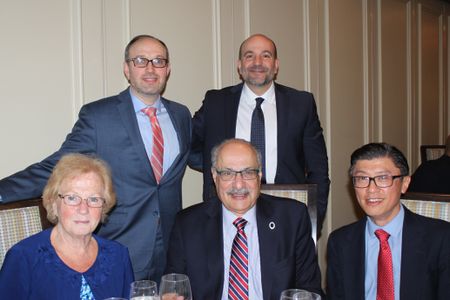 Curriculum
The educational philosophy of our department focuses on two prime objectives – the training of residents for the practice of clinical urology and, at the same time, the instillation of a sense of academic productivity and achievement.  These goals are not mutually exclusive.  A solid basis in the pathophysiology of urologic disease is necessary for the development of a clinical practitioner in urology.  However, urology is a dynamic and ever-changing specialty that relies on scientific investigation and innovation to allow the specialty to continue to improve and evolve. Over the course of the last twenty-five years the management of urologic disease has evolved from an essentially open surgical specialty to a minimally invasive field that involves both medical and surgical aspects of disease treatment.  Resident education therefore involves total care of the urologic patient, from the initial clinic presentation to the formulation of a treatment plan and on to follow-up of outcomes.
Below, please see the general breakdown of assignments for each postgraduate year:
PGY-1 residents learn basic patient care and surgical techniques while spending approximately 6 months on surgery (including trauma surgery, plastic surgery, colorectal surgery) services and 6 months on urology services (BMC and VA).
PGY-2 residents learn basic management skills of the urologic patient, master basic technical skills (cystoscopy, ureteroscopy, prostate biopsy, robotic bedside assisting, penoscrotal surgery, etc.) and acquire fundamental urologic knowledge and understanding of the urologic literature.

6 months at BMC, 6 months at VA (in alternating 3 month blocks)
PGY-3 residents continue the mastery of urologic skills with advanced responsibility in patient management and surgery.  During the rotation at Boston Children's Hospital they learn basic management of the pediatric urologic patient and the surgical skills required in pediatric urology.

6 months at BMC, 6 months at Boston Children's (in alternating 3 month blocks)
PGY-4 residents gain the initial responsibility of a senior resident with advanced surgical techniques and preparation of case presentations and conferences at the main campus.

6 months BMC inpatient, 6 months BMC specialty clinic/research (in alternating 3 month blocks)
PGY-5 residents serve as "Chiefs" while honing advanced surgical skills and decision making. Chief residents supervise the urology team and instruct junior residents and medical students with greater autonomy and responsibility for patient management decisions.

6 months at BMC, 6 months at VA