Neurocritical Care Fellowship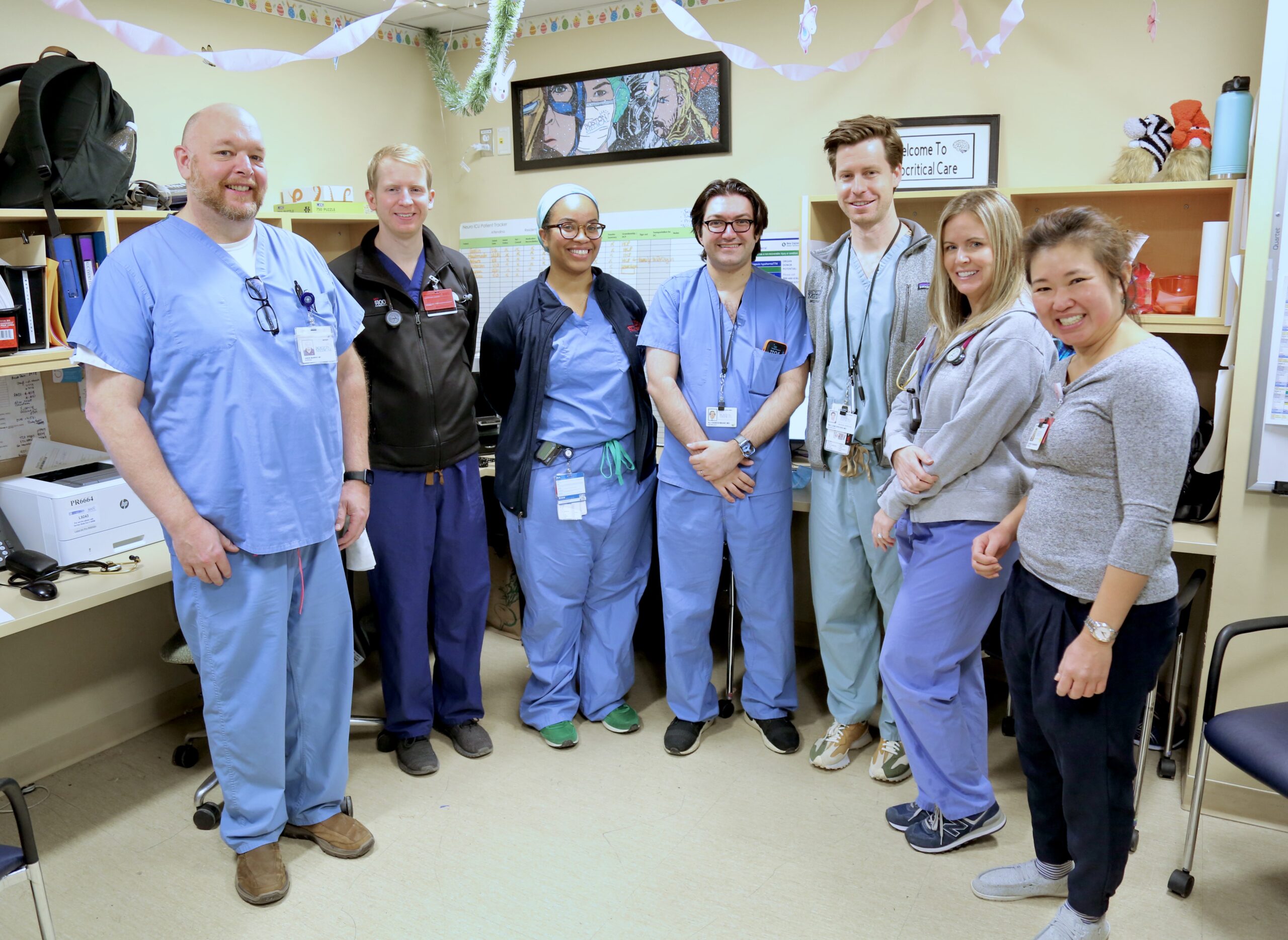 The Neurocritical Care Fellowship at Boston University Medical Center (BUMC) is a two-year training program accredited by the United Council of Neurologic Subspecialities (UCNS) and ACGME.
BUMC is a tertiary care, Level One Trauma Center, located in the heart of the metro area.  The Neurocritical Care (NCC) service treats 500-600 patients per year with diverse diagnoses including subarachnoid hemorrhage, large territory stroke, hemorrhagic stroke, status epilepticus, neuromuscular emergencies, CNS infections, CNS tumors, and post-operative neurosurgical patients.  Fellows have the opportunity to manage these critically ill patients under the guidance of five, board certified, fellowship-trained neurointensivists.
In addition to the valuable clinical experience, BUMC prides itself on rigorous educational curricula and research opportunities. Weekly Neurovascular conferences, Clinical Neuroscience Grand Rounds, Morbidity and Mortality Conferences and multi-disciplinary journal clubs provide fellows with in-depth understanding of current clinical issues. We provide research support with close mentorship to guide fellows through hypothesis generation, manuscript writing, and presentation at national meetings. Mentors are all experienced, published in peer-reviewed journals, actively engaged in their own projects, highly connected with neurointensivists throughout America, and will aid with networking and cross institutional projects.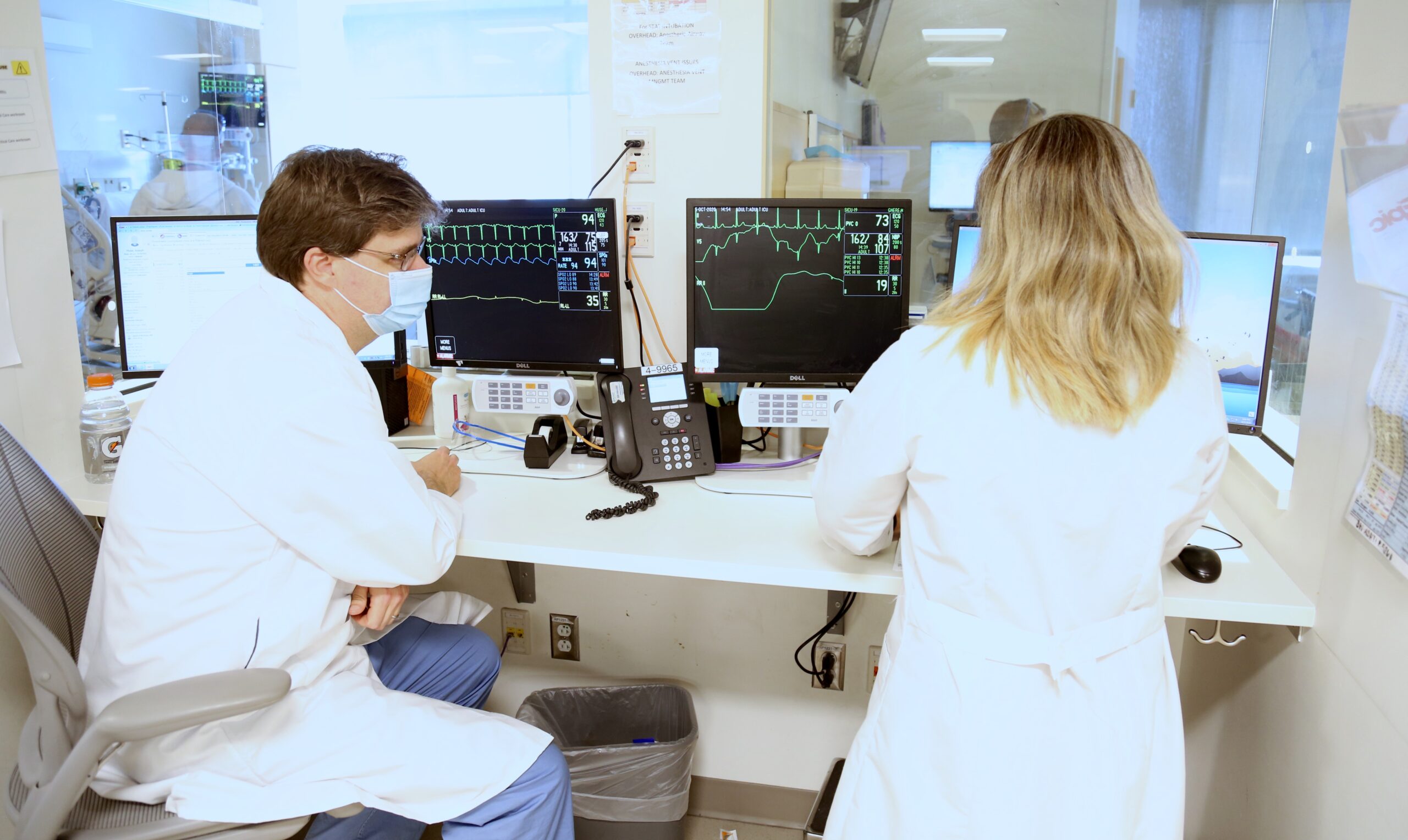 Applicants to the BUMC Neurocritical Care Fellowship must be graduates of a residency program in neurology, neurological surgery, internal medicine, anesthesiology, surgery, child neurology, or emergency medicine that is accredited by the ACGME or the Royal College of Physicians and Surgeons of Canada (RCPSC).
If you are interested in applying for the 2024 Neurocritical Care fellowship position, please register with the SF Match Neurocritical Care Central Application Service (CAS).  Further information about the SF Match process can be found here.
Virtual interviews typically occur from February through June. Highly qualified applicants will be contacted by our program office to schedule an interview date.
Boston Medical Center offers a range of benefits and stipends all listed on the BMC web pages. Follow this link to view details.
Teaching faculty
Anna M. Cervantes-Arslanian, MD
Program Director, Neurocritical Care Fellowship
Director of Neurocritical Care and Neuro ID
Associate Professor of Neurology and Neurosurgery, BUSM
David M. Greer, MD, MA
Professor and Chair, BUSM
Anna M. Cervantes-Arslanian, MD
Director of Neurocritical Care and Neuro ID
Associate Professor of Neurology and Neurosurgery, BUSM
Charlene Ong, MD, MPHS
Assistant Professor of Neurology, BUSM
Ali Daneshmand, MD
Assistant Professor of Neurology, BUSM
Thanh Nguyen, MD
Professor of Neurology, Neurosurgery and Radiology, BUSM
Director, Neurointerventional Radiology
James W. Holsapple, MD
Chairman, Department of Neurological Surgery
Associate Professor, Neurosurgery
Gerardo Rodriguez, MD
Assistant Professor of Anesthesiology, BUSM
Christine C. Reardon, MD
Associate Professor of Medicine, BUSM
Jennifer Becklehimer, NP
Adela Medina, NP
Jason Murphy, NP
Rita Tarabelli, NP
Darlene Kamel, NP
Contact:
Fellows
| | | |
| --- | --- | --- |
| 2022-2024 | 2022-2024 | 2023-2025 |
| | | |
| Will Spears, MD | Brian Coffey, MD | FNU Sameeullah, MD |
---