Movement Disorder Fellowship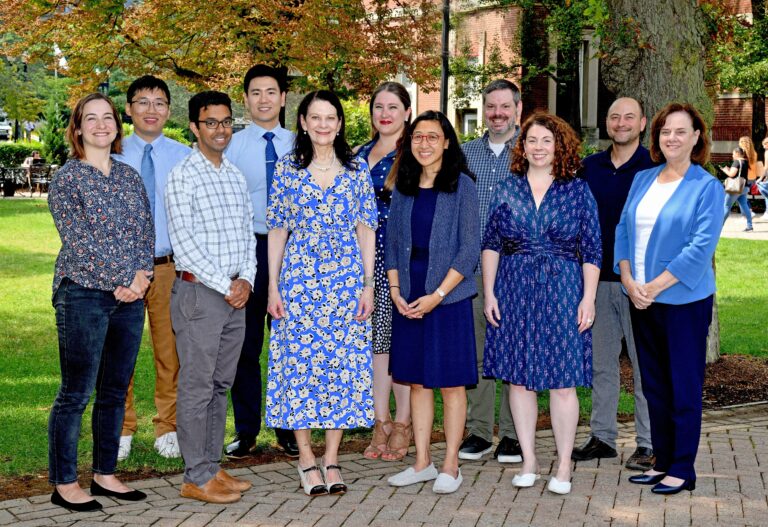 One- or two-year movement disorders subspecialty training positions in the Movement Disorders Center of Department of Neurology at the Boston University School of Medicine/Boston Medical Center (BUSM/BMC) are available beginning July 2003. This Movement Disorder Fellowship is integrated into the Movement Disorder Center and Parkinson Disease Center at BUSM/BMC. This fellowship emphasizes clinical and research training in movement disorders. Opportunities for development of clinical expertise include: training for botulinum toxin injections; selection, evaluation and surgical treatment of movement disorders (including intraoperative clinical neurophysiology); and clinical training based on a large volume of patients with hyperkinetic and hypokinetic movement disorders. Formal clinical or laboratory-based training is available in neuropharmacology, molecular biology, neuropsychology, neuroepidemiology, neuropathology, animal models of neurodegenerative diseases, neurogenetics and clinical trials. Five full-time movement disorders faculty provide clinical mentorship. For more information please visit this website Parkinson's Disease & Movement Disorders Center.
Description of the Fellowship
Goals and Objectives of the Fellowship
To gain expertise in the recognition and diagnosis of movement disorders including Parkinson's disease, atypical Parkinsonian disorders (MSA, CBGD, etc.), Huntington's disease, Tourette's Syndrome, tremor, chorea, athetosis, dystonia, ballism, myoclonus, tics, spasticity, rigidity, restless legs syndrome.
To understand the biochemical, pharmacologic, genetic, and physiologic mechanisms of the movement disorders.
To develop an understanding of the pharmacological, surgical, and supportive approaches used in the clinical management of movement disorders.
To become familiar with genetic testing and counseling relevant to inherited movement disorders.
To develop expertise with clinical rating scales used in the assessment of movement disorder patients, and in the conduct of clinical trials.
To acquire basic skills in clinical or basic research relevant to movement disorders.
To gain experience in the didactic teaching of movement disorders, including the effective use of multimedia modalities.
Fellowship Activities
The above goals are accomplished by a fellowship experience organized around the following areas of clinical training, research training and teaching opportunities in movement disorders:
Clinical Training
Outpatient management of movement disorders under supervision of Faculty.
Botulinum toxin injection of dystonia and other movement disorders.
Inpatient Movement Disorders consultations. The Movement Disorders fellows evaluate all inpatient consultations and all patients with movements disorders admitted to the Neurology service at Boston Medical Center.
Presurgical evaluation of Parkinson's disease or tremor patients for deep brain stimulation of the subthalamic nucleus and thalamus. The Movement Disorder fellow is in integral part of the pre-surgical, intraoperative and post-surgical evaluative team.
Participation in the evaluation of patients in the Parkinson's Day Program.
Participation in the Huntington's disease Clinic.
Research
Clinical trials: participation as a clinical evaluator in one sponsored clinical trial in which a Faculty Member is Investigator.
Research Project: In an area (clinical or laboratory-based) chosen by the Fellow with the assistance and supervision of a Faculty member.
Teaching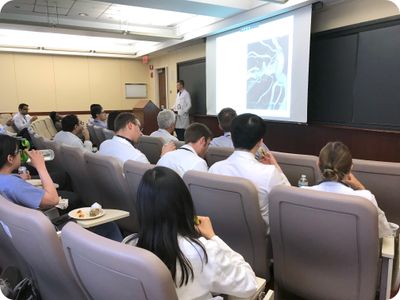 The Movement Disorder Fellows are responsible for organizing the twice-monthly Movement disorder conference at which research and clinical presentations from B.U. and outside faculty occur, and the twice monthly video "case review" conference.
Fellows also participate in a monthly Neurology resident and medical student didactic or case presentation Noon Conference.
How to Apply
If you are interested in applying for the 2024 Movement Disorders fellowship position, please complete this Non Match Application and send it along with your Curriculum Vitae, personal statement, USMLE scores, MSPE, transcripts, ECFMG certificate (if applicable) and three (3) letters of recommendation to the program director.
Boston Medical Center offers a range of benefits and stipends all listed on the BMC web pages. Follow this link to view details.
For more information please contact: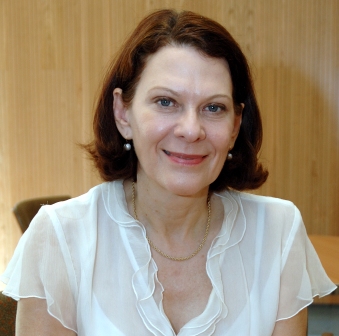 Marie-Hélène Saint Hilaire, MD, FRCP(C)
Program Director, Movement Disorders Fellowship
Department of Neurology
Boston University School of Medicine
neuromsh@bu.edu

2023-2024 Movement Disorder Fellow
Ryan Wang, MD
Medical School:

University of Virginia School of Medicine


Residency: Neurology, Boston University Medical Center
---
Program Alumni
(Where are they now)
2021-2022
Robert A. Martin, MD – Baystate Health, Springfield, MA
2020-2021
Andrew W. Ferree, MD, PhD – Milford Regional Medical Center, Milford, MA
2019-2020
Katelyn C.K. Bird, MD – Boston University Medical Center, Boston, MA
2018-2019
Lauren S. Talman, MD – Oregon Health & Science University, Portland, OR
2017-2018
Stephanie Bissonnette, DO, MPH – Virginia Commonwealth University, Richmond, VA
2016-2017
Chantale Branson, MD – Morehouse School of Medicine, Atlanta, GA
2015-2016
Rafael Zuzuarregui, MD – UCSF San Francisco, CA
2014-2015
Anindita Deb, MD – UMASS Worcester, Worcester, MA
2013-2014
Veronica Santini, MD – Yale University, New Haven, CT
2012-2013
Michael Kleinman, DO – Maine Medical Partners Neurology, Portland, ME
2010 – 2011
Okeanis Vaou, MD – UT Health San Antonio, San Antonio, TX
2009-2010
Robert F. Donnell, MD – Exeter Hospital, Exeter, NH
2008-2009
Kesha A. Wilford, MD – Crozer-Keystone Health System, PA
Marcus C. Ponce De Leon, MD – US Army, Spokane, WA
2006-2007
Anna DePold Hohler, MD – St. Elizabeth's Medical Center, Boston, MA
2005-2006
Nicolette Gebhardt, MD – Brigham and Women's Hospital, Boston, MA
2004-2005
Elena Ivashina, MD – Shore Neurology, P.A., Toms River, NJ
2003-2004
Saeed Syed, MD – Alkrim Medical Clinic, Arlington, VA
2002-2003
Laura J. Byan Dent, MD, PhD – University of Wisconsin School of Medicine and Public Health, Madison, WI
David L. Kreitzman, MD – The Parkinson's Disease and Movement Disorders Center of Long Island,  Commack, NY
2000-2002
Leigh Anne Baines, MD – Hill Country Memorial, Fredericksburg, TX
2001-2002
Edward J. Drasby, DO – Port City Neurology, Inc., Scarborough, ME
1995-1996
Bonnie Hersh, MD – Harvard Vanguard Medical Associates, Boston, MA