Neurology Global Health Initiative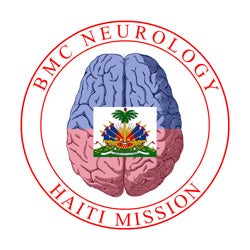 The Boston University Department of Neurology's Global Health Initiative (GHI) provides opportunities for residents and attending physicians to provide neurological care in developing nations. The Initiative includes a Global Health Track for residents with formal presentations on global health neurology and opportunities in field experience and research.
In 2013 the Department of Neurology partnered with the St. Luke Foundation and neurologists nationwide to provide a continuous neurologic presence in Port au Prince, Haiti. This is an interdisciplinary team with the goal of caring for patients, educating physicians and other health care professionals, and identifying needed resources and system support in Haiti. Neurologic services were provided at St. Luke Hospital, in both the inpatient and outpatient departments. Our trainees and attending physicians have gained exposure to a wide range of pathologies rarely seen in the U.S. and continue to advance their clinical acumen with reliance on history and physical exam findings.
As a nonprofit institution, St. Luke has the same philosophy as Boston Medical Center to provide exceptional care, without exception. There is a tremendous need for neurologic care in Haiti. With an extreme shortage of neurologists, patients with epilepsy, stroke, spinal cord difficulties, and many other conditions go undiagnosed and untreated.