Sleep Medicine Fellowship
A one-year ACGME accredited fellowship in sleep medicine is offered by the Boston University Sleep Disorders Center beginning in July.
The Sleep Disorders Center provides comprehensive diagnosis and treatment services for individuals with all types of sleep problems including but not limited to obstructive sleep apnea, snoring, restless legs syndrome, insomnia, narcolepsy, abnormal behaviors during sleep, disruption of sleep/wake cycle and circadian rhythm and parasomnias such as sleepwalking and night terrors. Along with providing our services, our Sleep Disorders Center is committed to educating the public that a good night's sleep is a necessity, not a luxury. Patients are seen in several weekly Sleep Disorders Clinics.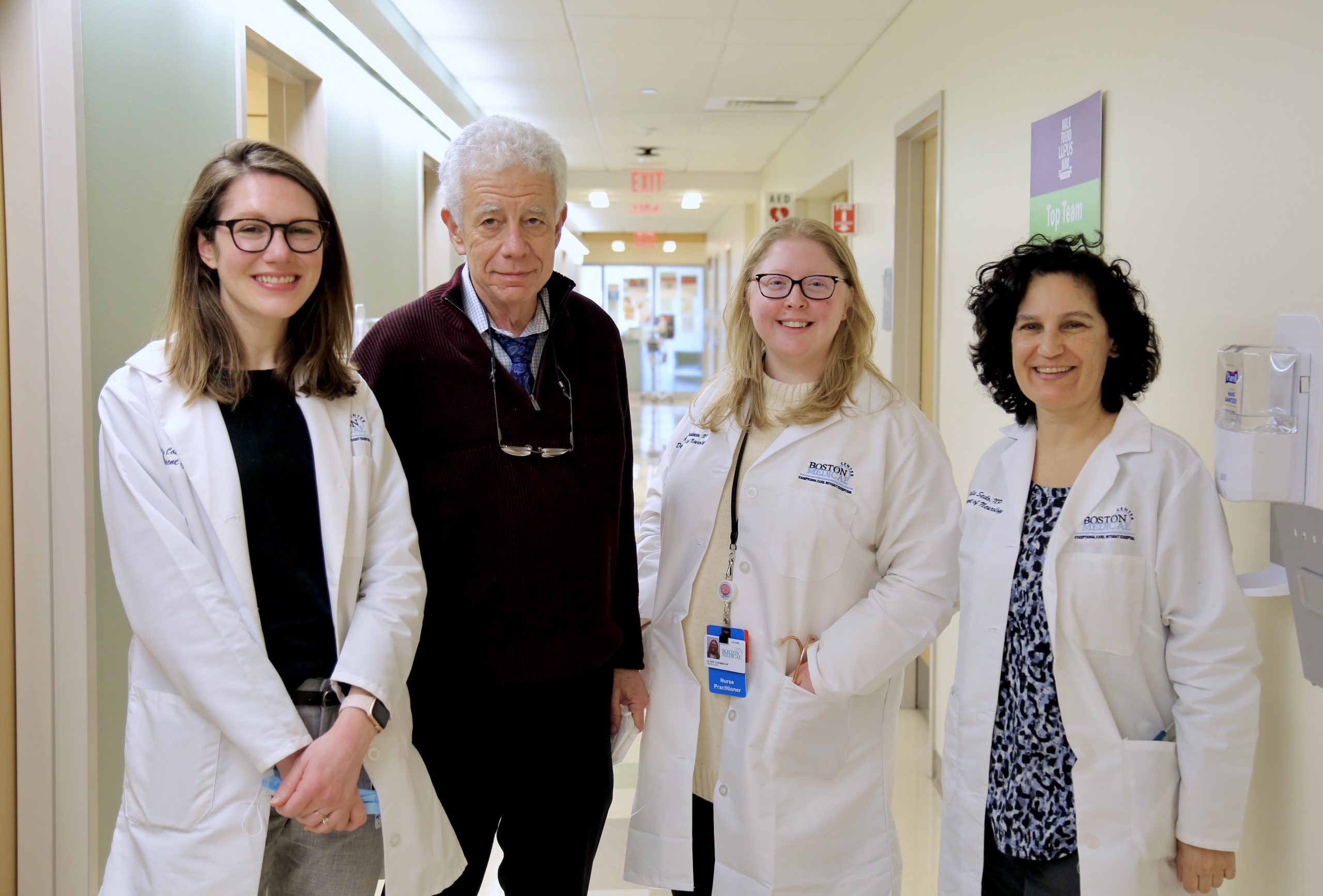 Fellowship training includes clinical evaluation and management of adults and children with sleep disorders in inpatient and outpatient settings. The Program is under the direction of Sanford Auerbach, MD, with contributing faculty from neurology, psychiatry, pulmonary medicine, otolaryngology, and pediatrics.
This program is designed to prepare interested physicians to successfully complete the examination for board certification/added qualification in Sleep Medicine, which is granted by the fellow's primary ABMS board (ABIM/ABPN/ABP/ABO/ABFP).
Teaching faculty
Sanford H. Auerbach, MD
Program Director
Associate Professor of Neurology, BUSM
Isidore Berenbaum, MD
Director, Psychosomatic Fellowship
Assistant Professor of Psychiatry, BUSM
Joshua August, MD
Instructor of Pediatrics and Neurology,  Harvard Medical School
Attending, Department of Neurology and Sleep Center, Children's Hospital
William DeBassio, PhD, MD, SMEpi
Associate Director, Pediatric Epilepsy and EEG
Associate Professor of Pediatrics and Neurology, BUSM
Daniel J. Gottlieb, MD, MPH
Associate Professor of Medicine, Harvard Medical School
Director, Sleep Disorders Center, VA Boston Healthcare System
Christine M. Fitzgibbons, MD
Assistant Professor of Medicine, BUSM
Staff Physician, VA Boston Healthcare System
Ting-hsu Chen, MD, MPH
Assistant Professor of Medicine, BUSM
Staff Physician, VA Boston Healthcare System
Malvika Sharma, MD
Assistant Professor of Medicine, BUSM
Staff Physician, VA Boston Healthcare System
Gregory A. Grillone, MD
Professor, Otolaryngology-Head & Neck Surgery, BUSM
Michael B. Cohen, MD
Assistant Professor, Otolaryngology-Head & Neck Surgery, BUSM
Radhika Chigurupati, DMD, MS
Associate Professor and Director of Research
Director of Quality Assurance
Department of Oral & Maxillofacial Surgery
Boston University School of Dental Medicine
Applications
Candidates should have completed a residency in the U.S. or Canada in an accredited neurology, psychiatry, internal medicine, family medicine, pediatrics or otolaryngology training program and be board-eligible.
Applications for 2024 should be submitted through the Electronic Residency Application Service (ERAS) of the National Resident Matching Program (NRMP). A link to the ERAS system can be found on the NRMP website: www.nrmp.org. The application period opens on July 1 for entry into the following year.
The following documentation is required to be submitted:
Completed ERAS Application Form
Curriculum Vitae
Personal Statement
MSPE and Transcripts
USMLE scores
ECFMG Certificate (only international medical graduates)
Three letters of recommendation
International applicants must have a J-1 Visa or a U.S. citizen Permanent Resident status.
Boston Medical Center offers a range of benefits and stipends all listed on the BMC web pages. Follow this link to view details.
Current Fellows
| | |
| --- | --- |
| | |
| Patrick Mabray, MD, PhD | Matthew Spring, MD |
Contact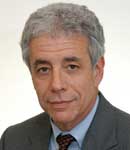 Sanford H. Auerbach, MD
Program Director, Sleep Medicine Fellowship
Associate Professor of Neurology
Boston University Medical Center
sauerbac@bu.edu
---
Program Alumni
(Where are they now?)
2021-2022 
Aneesh Kumar, MD – Critical Care Fellowship, University of Arizona
2020-2021
Wei He, MD – Tufts University Medical Center, Boston, MA
Usha Nandhini, MD – Pullman Regional Medical Center, WA
2019-2020
Azmin Kahriman, MD – Lahey Clinic, Burlington, MA
Feng Ye, MD – Attending Physician — Chicago Internal Medicine Practice and Research (CIMPAR)
2018-2019
David A. Hammer, MD – Epilepsy Fellowship at University of Pittsburgh
Ting Wu, MD – Epilepsy Fellowship at UCLA
2017-2018
Chantale O. Branson, MD – Morehouse School of Medicine, Atlanta, GA
Shih Hao Lin, MD – Guam Memorial Hospital, Tamuning, Guam
2016-2017
Nilofar Dudha, MD – Private Practice, Fall River, MA 02721
Derrick Manzlak, MD – Mary Washington Medical Group Sleep Medicine, Fredericksburg, VA
2015-2016
Jami Johnsen, MD – South Shore Hospital, South Weymouth, MA
Tatiana Filina, MD – Children's Hospital, Boston, MA
2014-2015
Konstantinos D. Alysandratos, MD – Boston University School of Medicine, Boston, MA
Jai Dev Kumar, MD – Glenwood Regional Medical Center, West Monroe, LA
2013-2014
Diana Alexandru, DO – Elliot Health System, Manchester, NH
Bajaj Navin, MD – Singapore General Hospital, Singapore
2012-2013
Andrew Westwood, MD – Columbia University, New York City, NY
Andrew Spector, MD – Duke University, Durham, NC
2011 – 2012
Okeanis Vaou, MD – UT Health Science Center, San Antonio, TX
Yelena G. Pyatkevich, MD – Takeda Pharmaceuticals
2010-2011
Ann Augustine, MD – Duke University, Durham, NC
Christine Fitzgibbons, MD – VA Boston Health System, Boston, MA
2009-2010
Kesha A. Wilford, MD – Crozer-Keystone Health System, PA
Saraswathi Muppana, MD – Beth Israel Deaconess Hospital, Milton, MA
2008-2009
Steve Brass, MD – Chief Medical Officer at Adventist Health, Glendale, CA
Ting-Hsu Chen, MD – VA Boston Health System, Boston, MA