COVID-19 Response – for clinicians
Thank you again for your important healthcare service in this challenging time!
Here are a few resources we have put together for you. Click the images to access the content!
If you are interested in performing COVID-19 testing:
Please click below to access our in-house COVID-19 testing protocol developed by CReM volunteers led by Dr. George Murphy in collaboration with Department of Pathology and Laboratory Medicine led by Chris Andry!
If you are on the frontlines treating COVID-19 in an Intensive Care Unit (ICU):
Boston Medical Center MICU and Pulmonary Best Practices for COVID-19 (Constantly updated)
Guidelines on management of critically ill adults with COVID-19 from Society for Critical Care Medicine (updated 03/20/2020).

Recent JAMA article reviewing care for the most severely ill patients with COVID-19!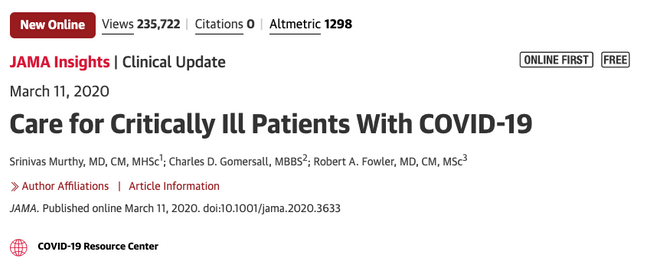 Video tutorials from Boston Medical Center for donning and doffing PPE for clinicians! (You would need to scroll down towards the bottom of the page to view the videos)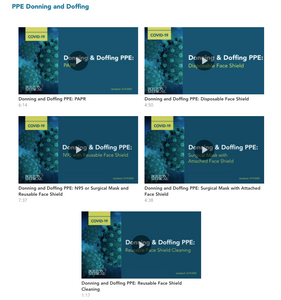 If you are a non-ICU clinician:
As the COVID-19 pandemic spreads, the number of critically ill patients is expected to surge in hospitals across the United States. This may result in non-ICU clinicians being needed to care for critically ill patients. Visit this website launched by Society for Critical Care Medicine for free online training on managing ICU patients!