COVID-19 Response – making a donation
1
Thank you for helping us in this campaign against COVID-19!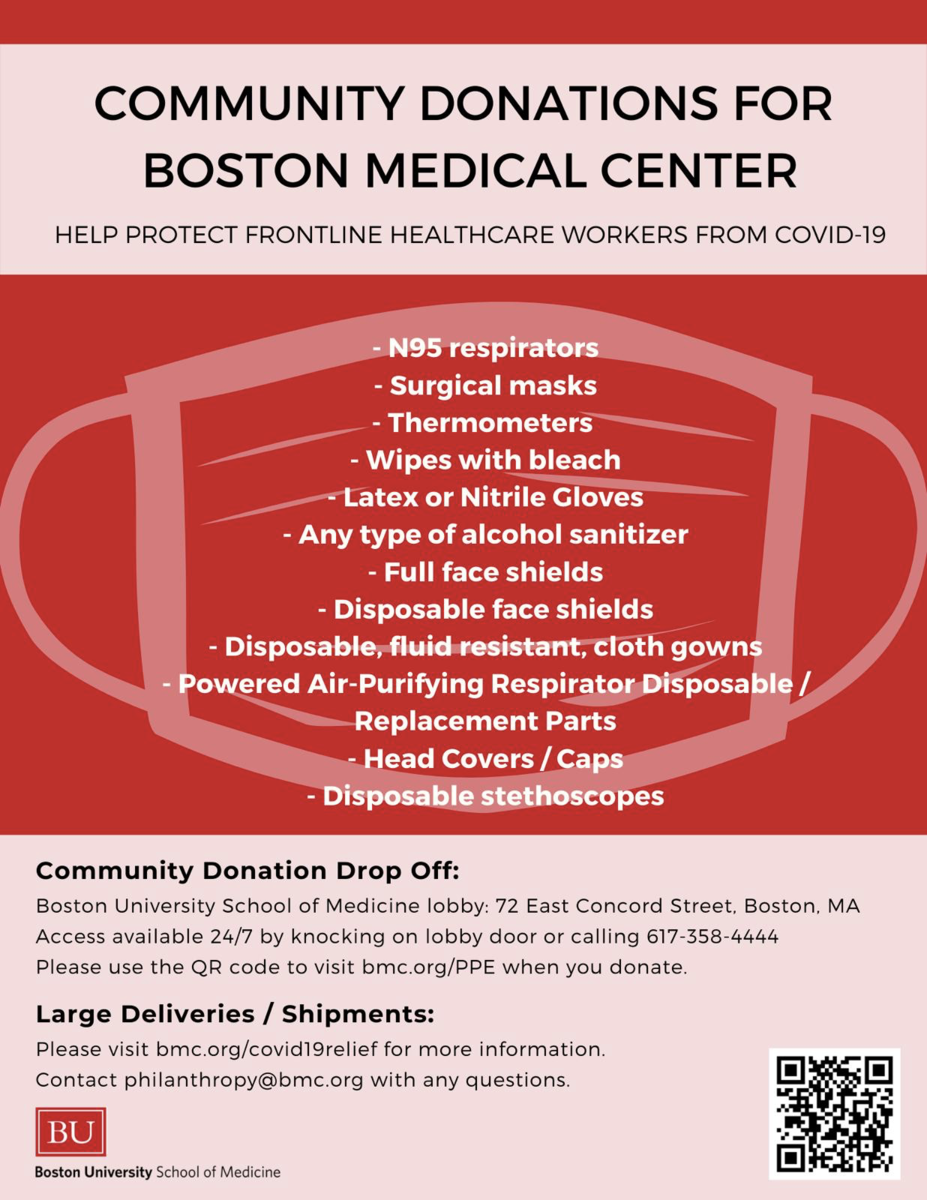 *In addition to the items listed above, we are also in critical need for nasopharyngeal swab kit for COVID-19 testing.
If you would like to donate any of the items above, please use the contact information below for questions or to arrange large deliveries/shipments:
bmcneedppe@gmail.com
More information can be found at bmc.org/covid19relief
If you have a large shipment, please deliver to 750 Albany Street, Boston Medical Center, Boston, MA 02118. Dock is open 6:30a.m. to 3:30p.m. Monday – Friday;
If you have smaller donations, please feel free to drop them off at Boston University School of Medicine main lobby, 72 E. Concord St, Boston, MA 02118.
If you would like to make a monetary donation to support the CReM's and the Kotton Lab's sharing of our cells for COVID research, please visit our financial support page: http://www.bumc.bu.edu/kottonlab/financial-support/
Thank you again for your support!