BU-CHART Trainees
Ben Bovell-Ammon, MD, MPH
Ben Bovell-Ammon received his medical degree from the University of Texas Southwestern Medical School in Dallas, Texas, his hometown. During medical school, he also took a year of leave to complete a Master of Public Health degree in global health at Harvard University. His public health studies began with an interest in health system reform in low- and middle-income countries, and his masters capstone project took him to Tanzania where he studied growing burden of diabetes and the response of its public sector health system. However, his focus began to shift as he became more passionate about mass incarceration and racial health inequities in the US. He began researching post-incarceration linkage to HIV care among people living with HIV in Dallas County, which sparked his interests in health services research and in the intersections of addiction, infectious diseases, and mass incarceration.
Ben completed training in the Internal Medicine-Preventive Medicine Combined Residency program at Boston Medical Center (BMC), where he was a member of the HIV pathway and the primary care track and completed a public health practicum at the Massachusetts Department of Public Health, Bureau of Substance Addiction Services. He then spent a year in a NIDA-supported research fellowship in infectious disease at The Miriam Hospital (affiliated with Brown University), while maintaining a visiting affiliation with BU's Academic Primary Care Fellowship and continuing to work with his BMC research mentors. In BU-CHART, he plans continue his work in the areas he began researching as a resident and research fellow: namely, the national impact of mass incarceration on population health, the relationship between incarceration and HIV treatment and prevention among people who inject drugs, and transitions of care for opioid use disorder and chronic infections during and after incarceration. Outside of medicine, Ben enjoys spending time with his spouse and toddler, being outdoors, mixing drinks, and raising plants.
Mentors
Marc LaRochelle, MD, MPH – Associate Professor of Medicine, Boston University Chobanian & Avedisian School of Medicine 
Simeon Kimmel, MD, MA – Assistant Professor of Medicine, Boston University Chobanian & Avedisian School of Medicine 
Selected Publications
Bovell-Ammon BJ, Xuan Z, Paasche-Orlow M, LaRochelle M. Association of Incarceration with Mortality by Race from a National Longitudinal Cohort Study. JAMA Network Open. 2021;4(12):e2133083. doi: 10.1001/jamanetworkopen.2021.33083
Tiruneh Y, Li X, Bovell-Ammon B, et al. Falling Through the Cracks: Risk factors for Becoming Lost to HIV Care After Incarceration in a Southern Jail. AIDS and Behavior. 2020 Jan. doi: 10.1007/s10461-020-02803-7.
Ammon B, Iroh P, Tiruneh Y, Li X, Montague BT, Rich JD, Nijhawan AE. HIV Care After Jail: Low Rates of Engagement in a Vulnerable Population. Journal of Urban Health. 2018 Aug; 95(4):488-498. doi: 10.1007/s11524-018-0231-0.
Atun R, Davies JI, Gale EAM, et al. Diabetes in sub-Saharan Africa: From clinical care to health policy. The Lancet Diabetes & Endocrinology. 2017; 5(8):622-667. doi: 10.1016/S2213-8587(17)30181-X
Meg Curtis, MD, MS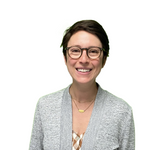 Megan "Meg" Rose Curtis received her medical degree from Tulane University School of Medicine in 2016. Prior to medical school, she completed a MS in Global Health Sciences at University of California, San Francisco which took her to Zambia where she studied the effects of HIV on maternal outcomes. This experience sparked a career-long interest at the intersection of women's health and infectious disease. While in medical school, she published on barriers of HIV prevention among serodiscordant couples desiring pregnancy. While completing her residency training in internal medicine at the University of Washington in Seattle, she collaborated with King County Department to conduct research regarding risk factors for STIs among women who inject drugs. This experience fostered a strong interest in improving health outcomes for injection drug users which has informed her current research interests in viral hepatitis.

 

Meg finished her clinical fellowship in Infectious Diseases through the combined Massachusetts General Hospital (MGH) and Brigham and Women's Hospital (BWH) program. In 2020-2021, she was the HIV fellow at BWH during which she gained expertise in caring for patients living with HIV. She is now an infectious diseases physician at MGH and BWH where she sees inpatient consults as well as maintains a panel of outpatients.

 

 

As a BU-CHART Trainee and Research Fellow within the Medical Practice Evaluation Center (MPEC) at MGH, Meg will conduct model-based research regarding the cost-effectiveness of hepatitis C management strategies for pregnant women with opioid use disorder and their infants. 

In her spare time Meg enjoys exploring the beautiful Rhode Island beaches and delicious restaurants in Providence where she lives with her partner, their two dogs, and newborn son.

 
Mentors
Benjamin Linas, MD, MPH
– Professor of Medicine, Boston University Chobanian & Avedisian School of Medicine 
Andrea Ciaranello, MD, MPH

– Associate Professor of Medicine, Harvard Medical School and Associate Physician, Infectious Disease, Massachusetts General Hospital
Selected Publications
Curtis MR, Sax P. Web Exclusive. Annals for Hospitalists Inpatient Notes – Remdesivir-Making Sense of Emerging Evidence. Ann Intern Med. 2020 Dec 15;173(12):HO2-HO3. doi: 10.7326/M20-7498. PMID: 33316192.
Leech AA, Bortoletto P, Christiansen C, Drainoni ML, Linas BP, Roeca C, Curtis M, Sullivan M. Assessing access to assisted reproductive services for serodiscordant couples with human immunodeficiency virus infection. Fertil Steril. 2018 Mar;109(3):473-477. doi: 10.1016/j.fertnstert.2017.11.039. Epub 2018 Feb 7. PMID: 29428310.
Curtis M, El Ayadi A, Mkumba G, Butrick E, Leech A, Geissler J, Miller S. Association between severe obstetric hemorrhage and HIV status. Int J Gynaecol Obstet. 2014 Apr;125(1):79-80. doi: 10.1016/j.ijgo.2013.10.010. Epub 2014 Jan 14. PMID: 24507890; PMCID: PMC6417415.
Leah Harvey, MD, MPH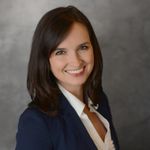 Leah Harvey received her undergraduate degree in public health and biological sciences from Johns Hopkins University. Prior to medical school, she conducted clinical research on HIV prevention in resource-limited communities and in the implementation of HIV screening programs in non-traditional settings. She went on to earn a Master of Public Health degree from the Johns Hopkins Bloomberg School of Public Health, focusing on infectious disease epidemiology with an additional certificate in humanitarian assistance and completed a thesis on malaria prevention among refugees and displaced persons.
She completed medical school at Michigan State University and residency in internal medicine at Boston Medical Center, where she was a member of the HIV pathway. Leah recently finished a dual fellowship in Infectious Diseases and Addiction Medicine at Boston Medical Center and is currently a post-doctoral clinical research fellow at Boston University as member of the BU-CHART program. Clinically, she works as an infectious disease physician, HIV primary care provider, and addiction medicine specialist at Boston Medical Center. Her research is focused on the infectious sequelae associated with injection drug use, particularly HIV and invasive bacterial infections, and in optimizing harm reduction strategies and adapting clinical treatment modalities to address health disparities and reach marginalized patients. She will be working with Dr. Westyn Branch-Elliman of the VA's Center for Healthcare Organization and Implementation Research (CHOIR) to design and implement a toolkit of harm reduction strategies to reduce the transmission of viral and bacterial infections in veterans who inject drugs. Leah is also a member of the Research in Addiction Medicine Scholars (RAMS) program and is working with Drs. Alex Walley and Simeon Kimmel of Boston Medical Center on additional projects related to harm reduction and infection prevention in persons who inject drugs. Outside of medicine, Leah enjoys traveling, cooking, and hiking with her dog.
Mentors
Westyn Branch-Elliman, MD, MMSc– Associate Professor of Medicine, Harvard Medical School, Veterans Affairs Boston Healthcare System
Alexander Walley, MD, MSc – Professor of Medicine, Boston University Chobanian & Avedisian School of Medicine 
Simeon Kimmel, MD, MA – Assistant Professor of Medicine, Boston University Chobanian & Avedisian School of Medicine 
Selected Publications
Harvey L, Boudreau J, Sliwinski S, Strymish J, Gifford A, Hyde J, Linsenmeyer K, Branch-Elliman W. Six Moments of Infection Prevention in Injection Drug Use: An Educational Toolkit for Clinicians. Open Forum Infectious Diseases (Accepted, in press).
Harvey L, Taylor JL, Assoumou SA, Kehoe J, Schechter-Perkins E, Bernstein E, Walley, A. Sexually Transmitted and Blood-borne Infections among Patients Presenting to a Low-barrier Substance Use Disorder Medication Clinic. Journal of Addiction Medicine. 2021 Jan 27- Volume Publish Ahead of Print – Issue – doi: 10.1097/ADM.0000000000000801
Rothman RE, Kelen GD, Harvey L, Shahan JB, Hairston H, Burah A, Moring-Parris D, Hsieh YH. Factors associated with no or delayed linkage to care in newly diagnosed human immunodeficiency virus (HIV)-1-infected patients identified by emergency department-based rapid HIV screening programs in two urban EDs. Acad Emerg Med. 2012 May;19(5):497-503. doi: 10.1111/j.1553-2712.2012.01351.x. PMID: 22594352.
Rothman RE, Hsieh YH, Harvey L, Connell S, Lindsell CJ, Haukoos J, White DA, Kecojevic A, Lyons MS. 2009 US emergency department HIV testing practices. Ann Emerg Med. 2011 Jul;58(1 Suppl 1):S3-9.e1-4. doi: 10.1016/j.annemergmed.2011.03.016. PMID: 21684405.
Carolina Geadas, MD
Carolina Geadas received her medical degree from the University of Lisbon School of Medicine in Portugal, where she is originally from. She first moved to Boston to pursue her research interest in tuberculosis (TB). Working with researchers at Harvard Medical School, she looked into the mechanisms of cellular destruction in TB infection. Later, at Boston University, she researched the dynamics of household transmission of TB and the biomarkers predictive of progression from latent infection to active disease.
She completed her Internal Medicine residency at Boston Medical Center, and is currently an Infectious Diseases fellow at Massachusetts General Hospital and Brigham and Women's Hospital.
Throughout her clinical training she had the opportunity to work abroad in Mozambique, Mexico and Kenya. From these experiences she developed an appreciation for the challenges faced by patients and the cultural nuances impacting the success of health policies and interventions around TB control. She is interested in population health and implementation science focusing on community-based interventions to improve the TB cascade of care in low-resource settings. As a BU-CHART fellow, she will be working with mentors at Brigham and Women's Hospital and Boston University focusing on understanding the barriers and facilitators to TB diagnosis in Lima, Peru, and identifying patient preferences to inform the implementation of interventions.
Outside of work, Carolina enjoys going on roadtrips, hiking and swimming with her husband and friends.
Mentors
Courtney Yuen, PhD– Assistant Professor of Global Health and Social Medicine, Harvard Medical School and Associate Epidemiologist in the Division of Global Health Equity, Brigham and Women's Hospital
Mercedes Becerra, ScD –Professor of Global Health and Social Medicine, Harvard Medical School
C. Robert Horsburgh Jr, MD –Professor of Epidemiology, Boston University School of Public Health
Selected Publications
Salgame, P., Geadas, C., Collins, L., Jones-López, E., & Ellner, J. J. (2015). Latent tuberculosis infection – Revisiting and revising concepts. Tuberculosis (Edinburgh, Scotland), 95(4), 373–84.
Collins, L. F., Geadas, C., & Ellner, J. J. (2016). Diagnosis of Latent Tuberculosis Infection: Too Soon to Pull the Plug on the Tuberculin Skin Test. Annals of Internal Medicine, 164(2), 122–4.
Geadas, C., Stoszek, S. K., Sherman, D., Andrade, B. B., Srinivasan, S., Hamilton, C. D., & Ellner, J. (2017). Advances in basic and translational tuberculosis research: Proceedings of the first meeting of RePORT international. Tuberculosis (Edinburgh, Scotland), 102, 55–67.
Acuña-Villaorduña, C., Jones-López, E. C., Fregona, G., Marques-Rodrigues, P., Gaeddert, M., Geadas, C., … Dietze, R. (2018). Intensity of exposure to pulmonary tuberculosis determines risk of tuberculosis infection and disease. European Respiratory Journal, 51(1), 1701578.
Michelet, X., Tuli, A., Gan, H., Geadas, C., Sharma, M., Remold, H. G., & Brenner, M. B. (2018). Lysosome-Mediated Plasma Membrane Repair Is Dependent on the Small GTPase Arl8b and Determines Cell Death Type in Mycobacterium tuberculosis Infection. Journal of Immunology (Baltimore, Md. : 1950), 200(9), 3160–3169.
Geadas, C., Acuna-Villaorduna, C., Mercier, G., Kleinman, M. B., Horsburgh, C. R., Ellner, J. J., & Jacobson, K. R. (2018). FDG-PET/CT activity leads to the diagnosis of unsuspected TB: a retrospective study. BMC Research Notes, 11(1), 464.
Freiman, J. M., Fatch, R., Cheng, D., Emenyonu, N., Ngabirano, C., Geadas, C., Adong, J., Muyindike, W. R., Linas, B. P., Jacobson, K. R., & Hahn, J. A. (2021). Prevalence of elevated liver transaminases and their relationship with alcohol use in people living with HIV on anti-retroviral therapy in Uganda. PloS one, 16(6), e0250368.
Angela McLaughlin, MD, MPH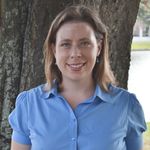 Angela is originally from Atlanta, Georgia, and journeyed to New England for the first time for undergrad at Smith College. She then went to med school at Tulane University, where she obtained both an MD and MPH in tropical medicine. During residency at Brown University Internal Medicine, she researched barriers to HIV care in people who inject drugs in western Ukraine. She completed clinical infectious diseases fellowship at BMC in 2021. Her BU-CHART research evaluates the biologic effect of alcohol on HIV outcomes in a cohort of people living with HIV (PLWH) in St. Petersburg, Russia. She is working with mentors Drs. Kaku So-Armah and Nina Lin and the URBAN ARCH group. Angela is also working with the BMC ID clinic to set up a transitional care medicine clinic for PLWH admitted to the hospital. Her non-medical interests include baking and obsessing over her dogs.
Mentors
Nina Lin, MD
Kaku So-Armah – Associate Professor of Medicine, Boston University Chobanian & Avedisian School of Medicine
Patricia Hibberd, MD, PhD – Chair, Global Health, Boston University School of Public Health
Selected Publications
Calamaras TD, Pande S, Baumgartner RA, Kim SK, McCarthy JC, Martin GL, Tam K, McLaughlin AL, Wang GR, Aronovitz MJ, Lin W, Aguirre JI, Baca P, Liu P, Richards DA, Davis RJ, Karas RH, Jaffe IZ, Blanton RM. Mixed Lineage Kinase 3 mediates PKG1α impact on cardiac function and controls blood pressure through separate mechanisms. JCI Insight. 2021 Jul 29:149075. doi: 10.1172/jci.insight.149075. Epub ahead of print. PMID: 34324442.
Sinha P, Mostaghim A, Bielick CG, McLaughlin A, Hamer DH, Wetzler LM, Bhadelia N, Fagan MA, Linas BP, Assoumou SA, Ieong MH, Lin NH, Cooper ER, Brade KD, White LF, Barlam TF, Sagar M; Boston Medical Center Covid-19 Treatment Panel. Early administration of interleukin-6 inhibitors for patients with severe COVID-19 disease is associated with decreased intubation, reduced mortality, and increased discharge. Int J Infect Dis. 2020 Oct;99:28-33. doi: 10.1016/j.ijid.2020.07.023. Epub 2020 Jul 25. PMID: 32721528; PMCID: PMC7591937.
Calamaras TD, Baumgartner RA, Aronovitz MJ, McLaughlin AL, Tam K, Richards DA, Cooper CW, Li N, Baur WE, Qiao X, Wang GR, Davis RJ, Kapur NK, Karas RH, Blanton RM. Mixed lineage kinase-3 prevents cardiac dysfunction and structural remodeling with pressure overload. Am J Physiol Heart Circ Physiol. 2019 Jan 1;316(1):H145-H159. doi: 10.1152/ajpheart.00029.2018. Epub 2018 Oct 26. PMID: 30362822; PMCID: PMC6383356.
Blanton RM, Takimoto E, Lane AM, Aronovitz M, Piotrowski R, Karas RH, Kass DA, Mendelsohn ME. Protein kinase g iα inhibits pressure overload-induced cardiac remodeling and is required for the cardioprotective effect of sildenafil in vivo. J Am Heart Assoc. 2012 Oct;1(5):e003731. doi: 10.1161/JAHA.112.003731. Epub 2012 Oct 25. PMID: 23316302; PMCID: PMC3541610.