BU-CHART Trainees
Meg Curtis, MD, MS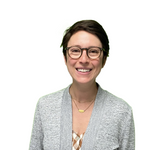 Megan "Meg" Rose Curtis received her medical degree from Tulane University School of Medicine in 2016. Prior to medical school, she completed a MS in Global Health Sciences at University of California, San Francisco which took her to Zambia where she studied the effects of HIV on maternal outcomes. This experience sparked a career-long interest at the intersection of women's health and infectious disease. While in medical school, she published on barriers of HIV prevention among serodiscordant couples desiring pregnancy. While completing her residency training in internal medicine at the University of Washington in Seattle, she collaborated with King County Department to conduct research regarding risk factors for STIs among women who inject drugs. This experience fostered a strong interest in improving health outcomes for injection drug users which has informed her current research interests in viral hepatitis.

 

Meg finished her clinical fellowship in Infectious Diseases through the combined Massachusetts General Hospital (MGH) and Brigham and Women's Hospital (BWH) program. In 2020-2021, she was the HIV fellow at BWH during which she gained expertise in caring for patients living with HIV. She is now an infectious diseases physician at MGH and BWH where she sees inpatient consults as well as maintains a panel of outpatients.

 

 

As a BU-CHART Trainee and Research Fellow within the Medical Practice Evaluation Center (MPEC) at MGH, Meg will conduct model-based research regarding the cost-effectiveness of hepatitis C management strategies for pregnant women with opioid use disorder and their infants. 

In her spare time Meg enjoys exploring the beautiful Rhode Island beaches and delicious restaurants in Providence where she lives with her partner, their two dogs, and newborn son.

 
Mentors: Dr. Benjamin Linas and Dr. Andrea Ciaranello
Selected Publications
Curtis MR, Sax P. Web Exclusive. Annals for Hospitalists Inpatient Notes – Remdesivir-Making Sense of Emerging Evidence. Ann Intern Med. 2020 Dec 15;173(12):HO2-HO3. doi: 10.7326/M20-7498. PMID: 33316192.
Leech AA, Bortoletto P, Christiansen C, Drainoni ML, Linas BP, Roeca C, Curtis M, Sullivan M. Assessing access to assisted reproductive services for serodiscordant couples with human immunodeficiency virus infection. Fertil Steril. 2018 Mar;109(3):473-477. doi: 10.1016/j.fertnstert.2017.11.039. Epub 2018 Feb 7. PMID: 29428310.
Curtis M, El Ayadi A, Mkumba G, Butrick E, Leech A, Geissler J, Miller S. Association between severe obstetric hemorrhage and HIV status. Int J Gynaecol Obstet. 2014 Apr;125(1):79-80. doi: 10.1016/j.ijgo.2013.10.010. Epub 2014 Jan 14. PMID: 24507890; PMCID: PMC6417415.
Leah Harvey, MD, MPH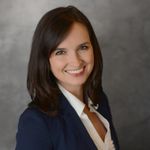 Leah Harvey received her undergraduate degree in public health and biological sciences from Johns Hopkins University. Prior to medical school, she conducted clinical research on HIV prevention in resource-limited communities and in the implementation of HIV screening programs in non-traditional settings. She went on to earn a Master of Public Health degree from the Johns Hopkins Bloomberg School of Public Health, focusing on infectious disease epidemiology with an additional certificate in humanitarian assistance and completed a thesis on malaria prevention among refugees and displaced persons.
She completed medical school at Michigan State University and residency in internal medicine at Boston Medical Center, where she was a member of the HIV pathway. Leah recently finished a dual fellowship in Infectious Diseases and Addiction Medicine at Boston Medical Center and is currently a post-doctoral clinical research fellow at Boston University as member of the BU-CHART program. Clinically, she works as an infectious disease physician, HIV primary care provider, and addiction medicine specialist at Boston Medical Center. Her research is focused on the infectious sequelae associated with injection drug use, particularly HIV and invasive bacterial infections, and in optimizing harm reduction strategies and adapting clinical treatment modalities to address health disparities and reach marginalized patients. She will be working with Dr. Westyn Branch-Elliman of the VA's Center for Healthcare Organization and Implementation Research (CHOIR) to design and implement a toolkit of harm reduction strategies to reduce the transmission of viral and bacterial infections in veterans who inject drugs. Leah is also a member of the Research in Addiction Medicine Scholars (RAMS) program and is working with Drs. Alex Walley and Simeon Kimmel of Boston Medical Center on additional projects related to harm reduction and infection prevention in persons who inject drugs. Outside of medicine, Leah enjoys traveling, cooking, and hiking with her dog.
Mentors:
Dr. Westyn Branch-Elliman, Dr. Alex Walley, and Dr. Simeon Kimmel
Selected Publications:
Harvey L, Boudreau J, Sliwinski S, Strymish J, Gifford A, Hyde J, Linsenmeyer K, Branch-Elliman W. Six Moments of Infection Prevention in Injection Drug Use: An Educational Toolkit for Clinicians. Open Forum Infectious Diseases (Accepted, in press).
Harvey L, Taylor JL, Assoumou SA, Kehoe J, Schechter-Perkins E, Bernstein E, Walley, A. Sexually Transmitted and Blood-borne Infections among Patients Presenting to a Low-barrier Substance Use Disorder Medication Clinic. Journal of Addiction Medicine. 2021 Jan 27- Volume Publish Ahead of Print – Issue – doi: 10.1097/ADM.0000000000000801
Rothman RE, Kelen GD, Harvey L, Shahan JB, Hairston H, Burah A, Moring-Parris D, Hsieh YH. Factors associated with no or delayed linkage to care in newly diagnosed human immunodeficiency virus (HIV)-1-infected patients identified by emergency department-based rapid HIV screening programs in two urban EDs. Acad Emerg Med. 2012 May;19(5):497-503. doi: 10.1111/j.1553-2712.2012.01351.x. PMID: 22594352.
Rothman RE, Hsieh YH, Harvey L, Connell S, Lindsell CJ, Haukoos J, White DA, Kecojevic A, Lyons MS. 2009 US emergency department HIV testing practices. Ann Emerg Med. 2011 Jul;58(1 Suppl 1):S3-9.e1-4. doi: 10.1016/j.annemergmed.2011.03.016. PMID: 21684405.
Raagini Jawa, MD, MPH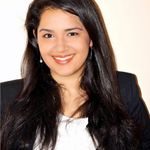 Raagini Jawa received her undergraduate and medical school degree from Boston University as part of the combined BA-MD seven year accelerated medical program. She completed her Master's in Public health with an international health concentration at Boston University School of Public Heath, where her thesis work was on HIV prevention strategies for MSM and transgender patients in India. She completed her residency training in Internal Medicine as part of the HIV pathway as well as her Chief residency at Boston Medical Center. At Boston Medical Center, she is a combined Infectious Disease and Addiction Medicine Fellow at Grayken Center of Addiction Medicine. Raagini is part of cohort 8 of Research in Addiction Medicine Scholars program and will be completing Program in Clinical Effectiveness at Harvard School of Public School Summer 2020. As part of BU CHART research she is interested in developing and studying harm reduction strategies and implementation in order to reduce bacterial and viral infectious complications of intravenous drug use. Her non-medical interests include directing her Indian fusion band Leher, performing as a solo ukulele artist, and being an avid amateur photographer.
Mentor: Dr. Joshua Barocas
Selected Publications:
Jawa R, Saravanan N, Burrowes SAB, Demers L. A call for training graduate medical students on harm reduction for people who inject drugs. Subst Abus. 2021 Jun 4:1-3. doi: 10.1080/08897077.2021.1932697. Epub ahead of print. PMID: 34086530.
Jawa R, Rozansky H, Clemens D, Fagan M, Walley AY. Rethinking Home-based Outpatient Parenteral Antibiotic Therapy for Persons Who Inject Drugs: An Opportunity for Change in the Time of COVID-19. J Addict Med. 2021 Apr 9. doi: 10.1097/ADM.0000000000000856. Epub ahead of print. PMID: 33870955.
Jawa R, Stein MD, Anderson B, Liebschutz JM, Stewart C, Phillips KT, Barocas JA. Association of skin infections with sharing of injection drug preparation equipment among people who inject drugs. Int J Drug Policy. 2021 Aug;94:103198. doi: 10.1016/j.drugpo.2021.103198. Epub 2021 Mar 18. PMID: 33744668; PMCID: PMC8373634.
Barocas JA, Gai MJ, Amuchi B, Jawa R, Linas BP. Impact of medications for opioid use disorder among persons hospitalized for drug use-associated skin and soft tissue infections. Drug Alcohol Depend. 2020 Oct 1;215:108207. doi: 10.1016/j.drugalcdep.2020.108207. Epub 2020 Aug 1. PMID: 32795883; PMCID: PMC7502512.
Khan SL, Parikh R, Mooncai T, Sandhu S, Jawa R, Farber HW. Barriers to frostbite treatment at an academic medical center. Am J Emerg Med. 2019 Aug;37(8):1601.e3-1601.e5. doi: 10.1016/j.ajem.2019.05.012. Epub 2019 May 6. PMID: 31088748.
Angela McLaughlin, MD, MPH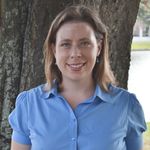 Angela is originally from Atlanta, Georgia, and journeyed to New England for the first time for undergrad at Smith College. She then went to med school at Tulane University, where she obtained both an MD and MPH in tropical medicine. During residency at Brown University Internal Medicine, she researched barriers to HIV care in people who inject drugs in western Ukraine. She completed clinical infectious diseases fellowship at BMC in 2021. Her BU-CHART research evaluates the biologic effect of alcohol on HIV outcomes in a cohort of people living with HIV (PLWH) in St. Petersburg, Russia. She is working with mentors Drs. Kaku So-Armah and Nina Lin and the URBAN ARCH group. Angela is also working with the BMC ID clinic to set up a transitional care medicine clinic for PLWH admitted to the hospital. Her non-medical interests include baking and obsessing over her dogs.
Mentors: Dr. Nina Lin, Dr. Kaku So-Armah, and Dr. Patricia Hibberd
Selected Publications:
Calamaras TD, Pande S, Baumgartner RA, Kim SK, McCarthy JC, Martin GL, Tam K, McLaughlin AL, Wang GR, Aronovitz MJ, Lin W, Aguirre JI, Baca P, Liu P, Richards DA, Davis RJ, Karas RH, Jaffe IZ, Blanton RM. Mixed Lineage Kinase 3 mediates PKG1α impact on cardiac function and controls blood pressure through separate mechanisms. JCI Insight. 2021 Jul 29:149075. doi: 10.1172/jci.insight.149075. Epub ahead of print. PMID: 34324442.
Sinha P, Mostaghim A, Bielick CG, McLaughlin A, Hamer DH, Wetzler LM, Bhadelia N, Fagan MA, Linas BP, Assoumou SA, Ieong MH, Lin NH, Cooper ER, Brade KD, White LF, Barlam TF, Sagar M; Boston Medical Center Covid-19 Treatment Panel. Early administration of interleukin-6 inhibitors for patients with severe COVID-19 disease is associated with decreased intubation, reduced mortality, and increased discharge. Int J Infect Dis. 2020 Oct;99:28-33. doi: 10.1016/j.ijid.2020.07.023. Epub 2020 Jul 25. PMID: 32721528; PMCID: PMC7591937.
Calamaras TD, Baumgartner RA, Aronovitz MJ, McLaughlin AL, Tam K, Richards DA, Cooper CW, Li N, Baur WE, Qiao X, Wang GR, Davis RJ, Kapur NK, Karas RH, Blanton RM. Mixed lineage kinase-3 prevents cardiac dysfunction and structural remodeling with pressure overload. Am J Physiol Heart Circ Physiol. 2019 Jan 1;316(1):H145-H159. doi: 10.1152/ajpheart.00029.2018. Epub 2018 Oct 26. PMID: 30362822; PMCID: PMC6383356.
Blanton RM, Takimoto E, Lane AM, Aronovitz M, Piotrowski R, Karas RH, Kass DA, Mendelsohn ME. Protein kinase g iα inhibits pressure overload-induced cardiac remodeling and is required for the cardioprotective effect of sildenafil in vivo. J Am Heart Assoc. 2012 Oct;1(5):e003731. doi: 10.1161/JAHA.112.003731. Epub 2012 Oct 25. PMID: 23316302; PMCID: PMC3541610.
Pranay Sinha, MD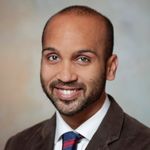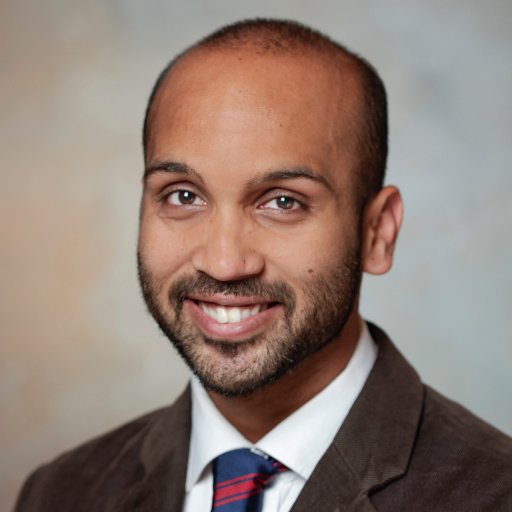 Pranay was born in India to two military doctors and attended eight schools in different Indian cities before coming to the USA for college. After graduating from Adelphi University in NY and spending a year participating in tumor-microenvironment research at Cold Spring Harbor Laboratory, Pranay found himself at the UVa School of Medicine where he became interested in global health. He finished residency training at Yale-New Haven Hospital where he received a distinction in Global Health and Equity. Before starting fellowship, Pranay spent a year as a Step-Down Unit and Hematology/Oncology hospitalist at Yale. He is interested in studying the tuberculosis epidemic in India with a view to improving policy implementation and formulation. Pranay is an amateur writer and his essays have been published in newspapers such as the New York Times and blogs such as the Huffington Post. In their spare time, he and his wife love to travel. They also own a Shih-Tzu named Shih-Tzu-Samiasis.
Mentor: Dr. Natasha Hochberg
Selected Publications
Sinha P, Linas BP. Combination therapy with tocilizumab and dexamethasone cost-effectively reduces Coronavirus disease 2019 mortality. Clin Infect Dis. 2021 May 6:ciab409. doi: 10.1093/cid/ciab409. Epub ahead of print. PMID: 33956936; PMCID: PMC8135952.
Sinha P, Carwile ME, Cintron C, de Perez EC, Hochberg NS. Climate change and TB: the soil and seed conceptual framework. Public Health Action. 2021 Jun 21;11(2):108. doi: 10.5588/pha.21.0030. PMID: 34159072; PMCID: PMC8202625.
Sinha P, Reifler K, Rossi M, Sagar M. COVID-19 mitigation strategies were associated with decreases in other respiratory virus infections. Open Forum Infect Dis. 2021 Mar 20:ofab105. doi: 10.1093/ofid/ofab105. PMCID: PMC8083776.
Sinha P, Lönnroth K, Bhargava A, Heysell SK, Sarkar S, Salgame P, Rudgard W, Boccia D, Van Aartsen D, Hochberg NS. Food for thought: addressing undernutrition to end TB. Lancet Infectious Diseases. 2021 Mar 23. doi: 10.1016/S1473-3099(20)30792-1.
Sinha P, Pischel L, Sofair AN. Improving diagnosis by feedback and deliberate practice: one-on-one coaching for diagnostic maturation. Diagnosis (Berl). 2021 Feb 3. doi: 10.1515/dx-2020-0129. Epub ahead of print. PMID: 33544476.
Goshua G, Sinha P, Hendrickson JE, Tormey C, Bendapudi PK, Lee AI. Cost effectiveness of caplacizumab in acquired thrombotic thrombocytopenic purpura. Blood. 2021 Feb 18;137(7):969-976. doi: 10.1182/blood.2020006052. PMID: 33280030; PMCID: PMC7918179.
Sinha P, Jafarzadeh SR, Assoumou SA, Bielick CG, Carpenter B, Garg S, Harleen S, Neogi T, Nishio MJ, Sagar M, Sharp V, Kissin EY. The Effect of IL-6 Inhibitors on Mortality Among Hospitalized COVID-19 Patients: A Multicenter Study. J Infect Dis. 2021 Feb 24;223(4):581-588. doi: 10.1093/infdis/jiaa717. PMID: 33216906; PMCID: PMC7717300.
Mostaghim A, Sinha P, Bielick C, Knudsen S, Beeram I, White LF, Apovian C, Sagar M, Hochberg NS. Clinical outcomes and inflammatory marker levels in patients with Covid-19 and obesity at an inner-city safety net hospital. PLoS One. 2020 Dec 16;15(12):e0243888. doi: 10.1371/journal.pone.0243888. PMID: 33326480; PMCID: PMC7744045.
Sagar M, Reifler K, Rossi M, Miller NS, Sinha P, White LF, Mizgerd JP. Recent endemic coronavirus infection is associated with less-severe COVID-19. J Clin Invest. 2021 Jan 4;131(1):e143380. doi: 10.1172/JCI143380. PMID: 32997649; PMCID: PMC7773342.
Sinha P, Carwile M, Bhargava A, Cintron C, Acuna-Villaorduna C, Lakshminarayan S, Liu AF, Kulatilaka N, Locks L, Hochberg NS. How much do Indians pay for tuberculosis treatment? A cost analysis. Public Health Action. 2020 Sep 21;10(3):110-117. doi: 10.5588/pha.20.0017. PMID: 33134125; PMCID: PMC7577002.