BU-CHART Trainees
Joëlla Adams, PhD, MPH
Joëlla Adams received a Ph.D. in Epidemiology from Brown University where she was awarded the Ruth L. Kirschstein Pre-doctoral Fellowship from the National Institute of Mental Health to conduct research examining the impact of mass incarceration on HIV acquisition risk for community-dwelling women using agent-based modeling. She is currently a fellow within the Lifespan/Brown Criminal Justice Research Training Program on Substance Use, HIV, and Comorbidities. Before her doctoral studies, she was the National HIV Behavioral Surveillance System (NHBS) Data Manager for the AIDS Activities Coordinating Office for the Philadelphia Department of Public Health. She is working with Drs. Ben Linas and Joshua Barocas to evaluate the cost-effectiveness of interventions to prevent opioid overdose deaths and reduce injection-related infections. Her long term research goal is to develop a career as an infectious disease epidemiologist with a focus on women's health and reducing HIV disparities, particularly those related to gender, race, and experiences with the criminal justice system.
Mentors: Dr. Joshua Barocas and Dr. Benjamin Linas
Selected Publications
Adams JW, Khan MR, Bessey B, Friedman SR, McMahon J, Lurie MN, Galea S, Marshall BDL. Pre-exposure prophylaxis (PrEP) strategies for African American women affected by mass incarceration: A modeling study. Under review at AIDS.
Macmadu A, Goedel WC, Adams JW, Brinkley-Rubinstein L, Green TC, Clarke JG, Martin RA, Rich JD, Marshall BDL. 2020. Estimating the impact of wide scale uptake of screening and medications for opioid use disorder in U.S. prisons and jails. Drug and Alcohol Dependence. PMCID: PMC7075016
Adams JW, Marshall BDL, Mohd Sahlleh NA, Barrios R, Nolan S, Milloy MJ. 2019. Receipt of opioid agonist treatment halves the risk of HIV-1 RNA viral load rebound through ART adherence for HIV-infected women who use illicit drugs. Drug and Alcohol Dependence. PMCID: PMC7012150
Adams JW, Lurie MN, King M, Brady KA, Galea S, Friedman SR, Khan MR, Marshall BDL. 2019. Decreasing HIV transmissions to African American women through interventions for men living with HIV post-incarceration: An agent-based modeling study. PLOS One. PMCID: PMC6629075
Adams JW, Lurie MN, King M, Brady KA, Khan MR, Galea S, Friedman SR, Marshall BDL. 2018. Potential drivers of HIV acquisition in African-American women related to mass incarceration: An agent-based modelling study. BMC Public Health. PMCID: PMC6299641
Adams JW, Brady KA, Michael YL, Yehia BR, Momplaisir FM. 2015. Postpartum Engagement in HIV Care: An Important Predictor of Long-term Retention in Care and Viral Suppression. Clin Infect Dis. PMID: 26265499
Raagini Jawa, MD, MPH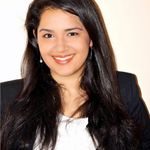 Raagini Jawa received her undergraduate and medical school degree from Boston University as part of the combined BA-MD seven year accelerated medical program. She completed her Master's in Public health with an international health concentration at Boston University School of Public Heath, where her thesis work was on HIV prevention strategies for MSM and transgender patients in India. She completed her residency training in Internal Medicine as part of the HIV pathway as well as her Chief residency at Boston Medical Center. At Boston Medical Center, she is a combined Infectious Disease and Addiction Medicine Fellow at Grayken Center of Addiction Medicine. Raagini is part of cohort 8 of Research in Addiction Medicine Scholars program and will be completing Program in Clinical Effectiveness at Harvard School of Public School Summer 2020. As part of BU CHART research she is interested in developing and studying harm reduction strategies and implementation in order to reduce bacterial and viral infectious complications of intravenous drug use. Her non-medical interests include directing her Indian fusion band Leher, performing as a solo ukulele artist, and being an avid amateur photographer.
Mentor: Dr. Joshua Barocas
Selected Publications
Jawa R, Luu T, Bachman M, Demers L. 2020. Rapid Naloxone Administration Workshop for Health Care Providers at an Academic Medical Center. MedEdPORTAL. PMCID: PMC7062540
Kimmel SD, Jawa R, Walley AY, Barlam TF. 2019. Actions to Integrate Treatment of Opioid and Infectious Disease Epidemics. Ann Intern Med. PMID: 30934072
Khan SL, Parikh R, Mooncai T, Sandhu S, Jawa R, Farber HW. Barriers to frostbite treatment at an academic medical center. 2019. Am J Emerg Med. PMID: 31088748
Youngji Jo, PhD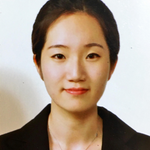 Youngji Jo is originally from South Korea and received her undergraduate degree from Seoul National University in electrical engineering and a master's degree from Johns Hopkins School of Advanced International Studies in international economics/relations.  She received her doctoral degree and postdoctoral training from Johns Hopkins Bloomberg School of Public Health where she developed and applied various costing and cost effectiveness analyses to evaluate public health programs. Her doctoral thesis research is on cost-effectiveness and scalability of an mHealth intervention to improve pregnancy surveillance and care seeking in rural Bangladesh. As a Gordis Teaching Fellow, she developed and taught a course on 'Information and communication technology for health systems strengthening' for undergraduate students at Johns Hopkins University.  During her postdoctoral fellowship, she worked on cost effectiveness analyses of tuberculosis control and prevention programs in various settings.
Mentors: Dr. Brooke Nichols and Dr. Robert Horsburgh
Selected Publications
Jo Y, Shrestha S, Gomes I, Marks S, Hill A, Asay G, and Dowdy D. 2020. Model-Based Cost-Effectiveness of State-level Latent Tuberculosis Interventions in California, Florida, New York and Texas. Clinical Infectious Disease. PMID: 32584968
Jo Y, Gomes I, Shin HJ et al. Health-related quality of life of inpatients and outpatients treated for tuberculosis in rural Malawi. International Journal of Tuberculosis and Lung Disease. April 14, (Accepted: in press)
Jo Y, Mirzoeva F, Chry M, Qin ZZ, Bobokhojaev O, Creswell J, Sohn H. 2020. Cost Analyses of Active Case Finding Programs in Cambodia and Tajikistan. PLoS ONE. PMCID: PMC6984737
Jo Y, Ali H, Mehra S, Zeller K, Pak E, Christian P, West K, Labrique A. 2019. Service Contents and Costs of Antenatal Care in Rural Bangladesh: Current State and Recommendations for Effective Service Delivery. BMC Health Service Research. PMCID: PMC6869180
Jo Y, Lefevre AE, Healy K, Singh N, Alland K, Mehra S, Ali H, Shaikh S, Haque R, Christian P, Labrique A. 2019. Costs and Cost-Effectiveness Analyses of mCARE I Program on Maternal and Newborn Health Services in Bangladesh. PLoS ONE. PMCID: PMC6773420
R. Taylor Pickering, PhD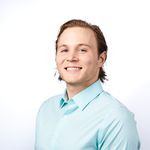 Taylor received his Bachelor's degree in Biochemistry from the University of Missouri before completing a PhD in Nutrition in Metabolism at Boston University School of Medicine where his thesis examined depot dependent mechanisms of adipose tissue fibrosis and dysfunction. He completed a postdoctoral fellowship in Cardiovascular Epidemiology also at BUSM focusing on dietary risk factors of cardiovascular disease and type 2 diabetes. Wanting to return to basic science, Taylor decided to pursue laboratory research through BU-CHART and is major research interests are adipose tissue biology and interorgan communication in the context of HIV. Under the mentorship of Dr. Nina Lin, he will be examining the effects of aerobic and anaerobic exercise on immune responses in people living with HIV using a cell-based model of exercise and probing how certain antiretroviral therapies may alter adipose tissue biology. When not in the lab, Taylor can be found cycling around Boston, training on trapeze, or playing roller derby.
Mentor: Dr. Nina Lin
Selected Publications
Pickering RT, Bradlee ML, Singer MR, Moore LL. 2020. Baseline diet modifies the effects of dietary change. Br J Nutr. PMCID: PMC7058501Yuan M,
Pickering RT, Bradlee ML, Mustafa J, Singer MR, Moore LL. 2020. Animal protein intake reduces risk of functional impairment and strength loss in older adults [published online ahead of print, 2020 Jul 15]. Clin Nutr. PMID: 32753351
Pickering RT*, Lee MJ*, Shibad V, Wu Y, Karastergiou K, Jager M, Layne MD, Fried SK. 2019. Impaired Glucocorticoid Suppression of TGFβ Signaling in Human Omental Adipose Tissues Limits Adipogenesis and May Promote Fibrosis. Diabetes. PMCID: PMC6385749
Baghdasarian S, Lin HP, Pickering RT, Mott MM, Singer MR, Bradlee ML, Moore LL. 2018. Dietary Cholesterol Intake Is Not Associated with Risk of Type 2 Diabetes in the Framingham Offspring Study. Nutrients. PMCID: PMC6024792
Pickering, R.T., Lee, M.-J., Karastergiou, K., Gower, A., and Fried, S.K. 2016. Depot Dependent Effects of Dexamethasone on Gene Expression in Human Omental and Abdominal Subcutaneous Adipose Tissues from Obese Women. PLoS One. PMCID: PMC5179014
Pranay Sinha, MD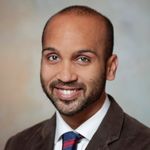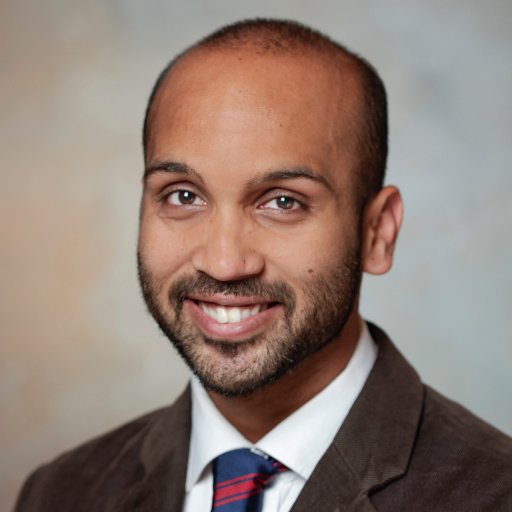 Pranay was born in India to two military doctors and attended eight schools in different Indian cities before coming to the USA for college. After graduating from Adelphi University in NY and spending a year participating in tumor-microenvironment research at Cold Spring Harbor Laboratory, Pranay found himself at the UVa School of Medicine where he became interested in global health. He finished residency training at Yale-New Haven Hospital where he received a distinction in Global Health and Equity. Before starting fellowship, Pranay spent a year as a Step-Down Unit and Hematology/Oncology hospitalist at Yale. He is interested in studying the tuberculosis epidemic in India with a view to improving policy implementation and formulation. Pranay is an amateur writer and his essays have been published in newspapers such as the New York Times and blogs such as the Huffington Post. In their spare time, he and his wife love to travel. They also own a Shih-Tzu named Shih-Tzu-Samiasis.
Mentor: Dr. Natasha Hochberg
Selected Publications
Sinha P, Shenoi SV, Friedland GF. 2019. Opportunities for Community Health Workers to End Tuberculosis. Accepted, in press: Global Public Health.
Sinha P, Hochberg NS. 2019. Food for Thought: The Role of Undernutrition and Diabetes in India's TB Epidemic. Int J of Med Public Health.
Sinha P, Hochberg NS. 2019. Crystal ball: the yesterday and tomorrow of tuberculosis. Environ Microbiol Rep. PMID: 30585431 
Sinha P, Davis J, Saag L, Wanke C, Salgame P, Mesick J, Horsburgh CR, Hochberg NS. 2019. Undernutrition and Tuberculosis: Public Health Implications. J Infect Dis. PMID: 30476125
Sinha P, Moll AP, Brooks RP, Deng Y-H, & Shenoi SV. 2018. Synergism between diabetes and human immunodeficiency virus in increasing the risk of tuberculosis. Int J  Tuberc and Lung Dis. PMID: 29914606 
Sinha P. 2017. Don't Just Do Something, Stand There! JAMA Intern Med. PMID: 28828464
Sinha P, Murphy SP, Becker CM, Poarch HJ, Gade KE, Wolf AT, Martindale JR, Owen JA, Brashers V. 2015. A novel interprofessional approach to end-of-life care education: A pilot study. J Interprof Care. PMID: 26652638 
Sinha P, Yoo AD. 2014. Back to Bayesics. Academic Medicine.
Frischtak H, Sinha P. 2013. The Hitchhiker's Guide to Global Health Blogging.Health Blogging. Perspect Biol Med. PMID: 24769750 
Nakasone ES, Aaskautrud HA, Kees T, Park JH, Placks VM, Ewald AJ, Fein M, Rasch MG, Tan YX Qiu, Park J, Sinha P, Bissel MJ, Frengen E, Werb Z, & Egeblad M. 2012. Imaging Heal Imaging Tumor-Stroma Interactions during Chemotherapy Reveals Contributions of the Microenvironment to Resistance. Cancer Cell. PMCID: PMC3332002