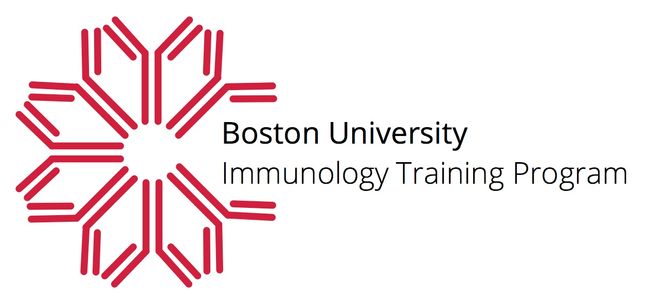 Immunology Training Program (ITP) is an interdepartmental teaching and research program involving faculty from multiple disciplines within the Boston University Schools of Medicine, Public Health, and Dental Medicine.  This program is partially funded by the NIH and receives approximately $396,000 a year through the T32 Training Grant, "Research Training in Immunology."
Students can be admitted to ITP via the umbrella PhD graduate program in the Division of Graduate Medical Sciences, Program in Biomedical Sciences (PiBS), which emphasizes interdisciplinary training for the first year, prior to joining ITP. The Immunology program of study includes a literature-based curriculum, prominent guest speakers, and spirited journal clubs as well as extensive hands-on laboratory training. Small class size and extensive interaction with the faculty provide students with the opportunity to customize their training according to their specific scientific interests.  Students may choose any of the ITP faculty, independent of department affiliation, for their research training.  Particular areas of expertise within the ITP community include:
Please see the individual faculty research descriptions for a more complete picture of ongoing research programs.
BUSM ranks among the top 20 Medical Schools nationally in extramural support. Most pre-doctoral and post-doctoral fellows are supported through NIH training grants; all trainees receive full stipend, tuition, and health insurance. ITP faculty and students work in newly renovated research labs and have immediate access to state-of-the-art core facilities. One of the more notable aspects of the ITP is the extensive interaction amongst the basic science and clinical faculty — such esprit de corps is reflected in collaborative projects involving both basic and translational research.
For more program information, please visit our bulletin.
Program Director-David Sherr, Ph.D
Program Administrator-Dan Stultz