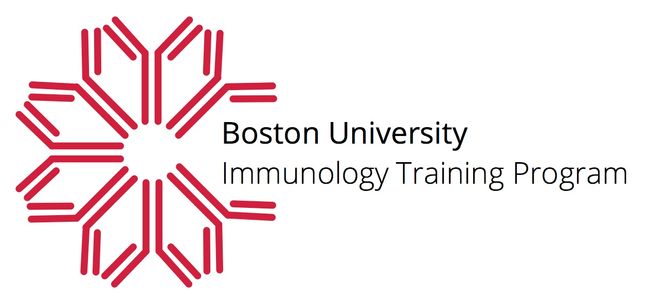 Immunology Training Program (ITP) is an interdepartmental teaching and research program involving faculty from multiple disciplines within the Boston University Schools of Medicine, Public Health, and Dental Medicine.
This program is partially funded by the NIH and receives approximately $396,000 a year through the T32 Training Grant, "Research Training in Immunology."
Program Facts
The Immunology Training Program has trained over 75 pre and post-doctoral students during its 25 year history.

Faculty members part of the Immunology Training Program have mentored over 300 trainees in their labs.

Faculty of the Immunology Training Program brought in over 27 million dollars in direct cost from grants during the past year.

ITP trainees have published over 200 peer-reviewed  journal articles during the last 10 years.

ITP has 9 particular areas of expertise:
Our trainees have the unique opportunity to teach with CityLab

One of the more notable aspects of the ITP is the extensive interaction amongst the basic science and clinical faculty — such esprit de corps is reflected in collaborative projects involving both basic and translational research.
For more program information, please visit our bulletin.
Program Director-David Sherr, Ph.D
Program Administrator-Dan Stultz, MPH