Luisa Watts, MD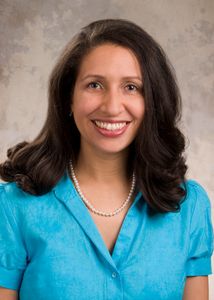 EDUCATION
Residency
Boston Medical Center, Boston, MA
Medical School
M.D. With Research Distinction University of Miami,
Miller School of Medicine, Miami, FL
Post-Graduate
Postbaccalaureate Premedical Certificate
Columbia University, New York, NY
Undergraduate
A.B. cum Laude, Economics
The University of Chicago, Chicago, IL
SPECIALTY
Anatomic Pathology / Clinical Pathology (AP/CP)
PUBLICATIONS
Watts LA, Joseph N, Wallace M, Rauh-Hain JA, Muzikansky A, Growdon WB, del Carmen MG. HPV vaccine: A comparison of attitudes and behavioral perspectives between Latino and non-Latino women. Gynecol Oncol. 2009 Mar;112(3):577-82. Epub 2009 Jan 15.
Watts L, Joseph N, Velazquez A, Gonzalez M, Munro E, Muzikansky A, Rauh-Hain JA, Del Carmen MG. Understanding barriers to cervical cancer screening among Hispanic women. Am J Obstet Gynecol 2009;201:199.e1-8.
Penson RT, Watts LA. Teamworking: a user's guide. BMJ Learning Online. Published July, 2007.
CONTACT INFO
luisa.watts@bmc.org
COMMENTS REGARDING THE PROGRAM
"BMC fosters an incredible atmosphere of learning, teaching, and research.  I have been continuously impressed at the dedication of everyone in the department – from the faculty to the support staff – and all extremely professional and friendly.  I highly recommend this program!"