BULEEVR Scholars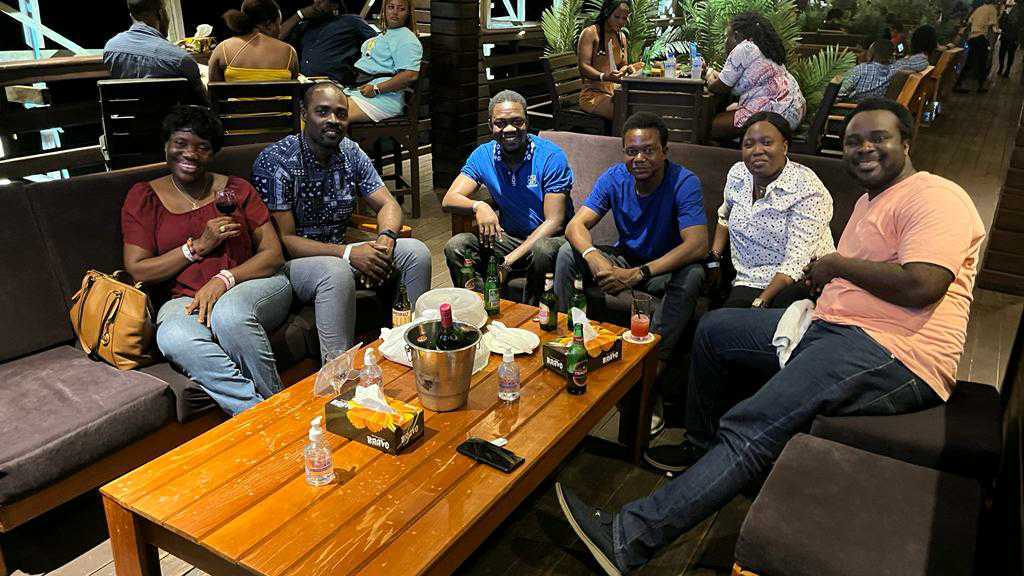 Kokulo Franklin, M.Phil, M.Soc.Sc
Mr. Franklin is an experienced clinical research professional, currently working with the Partnership for Research on Vaccines and Infectious Diseases in Liberia (PREVAIL), where he serves as Manager for the Office of Regulatory Compliance and Ethics (ORCE). In this capacity, he oversees the ethical and regulatory aspects of all PREVAIL studies; and plays a critical part in protocol development, review, and operationalization. Previously, he spent almost a decade teaching Biology at three of Liberia's top Universities (Cuttington University, the University of Liberia, and the William V. S. Tubman University).
Mr. Franklin holds Bachelor of Science (BSc) and Master of Philosophy (MPhil) degrees in Biological Sciences from the Cuttington University and the Kwame Nkrumah University of Science and Technology in Liberia and Ghana, respectively. He also holds a Master of Social Science (M.Soc.Sc.) in Health Research Ethics from the University of KwaZulu-Natal, in South Africa. He has a keen interest in the genetic basis of infectious diseases, as well as ethical implications for bio-technological research. By the end of this preparatory course, he hopes to acquire key skills and competencies on grant writing, research study designs, and data analysis, with the principal aim of admission into a PhD program at the Boston University, where he can actualize his dream of becoming an independent investigator.
Mentors: Dr. Laura Skrip, Dr. Mosoka Fallah, and Dr. William Evan Johnson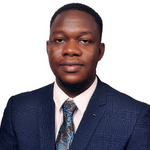 Sam Joseph Gebeh II, BSc, MSc
Sam has a Master of Science (MSc) degree in Epidemiology from the University of Rwanda. Sam's Master's thesis focused on the factors influencing the place of delivery for women in Liberia – a secondary analysis on the 2013 Liberia demographic and health survey.
Sam is an Epidemiologist with the World Health Organization Country office where he focuses on disease surveillance and response to public health emergencies. He coordinates the work of the WHO office at the sub-national level (Montserrado County) which is the epicenter of the COVID-19 response. Additionally, his work has focused on disease surveillance, response and control measures to several infectious diseases including Ebola Virus Disease, Lassa fever, meningitis, yellow fever, measles, Polio and the COVID-19 pandemic.
It is his hope that the BULEEVR program will provide the opportunity to get an advanced degree and also improve his knowledge and skills to contribute meaningfully by driving research, scientific education and advocating for utilization of scientific evidence for decision making in Liberia. Sam looks forward to playing a central role in the realization of public health success stories in the area of scientific education and research, in response to the unique challenges, and the achievement of healthy lives for all.
Primary Mentors: Dr. Patricia Hibberd, Dr. Andrew Henderson, and Dr. Peter Adebayo Adewuyi
Keith Gray, MD, DTMH, MSc
Dr. Gray is a physician with experience and skills in clinical medicine and public health. Dr. Gray received his medical training from the University of Liberia and the University of London. He is interested in translating research evidence into policy for better health outcomes of people in underprivileged communities and disadvantaged populations. He is passionate about contributing positively to a healthier community through impactful research that provides evidence on interventions or knowledge that prevents disease in a population.
At the end of the BULEEVR Prep course, Dr. Gray hopes to gain further training in advanced epidemiology, clinical research methodology, and research ethics.
Primary Mentors: Dr. Nahid Bhadelia and Dr. Jean DeMarco
Himiede W.W. Sesay, BSc, MPhil
Himiede is a Field Epidemiologist working with the Liberian Field Epidemiology Training Program of the African Field Epidemiology Network. She earned a Bachelor of Science in Biology from the University of Liberia and a Master of Philosophy in Applied Epidemiology and Disease Control from the University of Ghana Field Epidemiology and Laboratory Training Program. Himiede's scientific interest is infectious disease epidemiology with emphasis in antimicrobial stewardship. Her primary aim is improving antibiotics use and supporting the development of long- lasting effective vaccines to combat diseases like (Lassa fever, Ebola, COVID-19, and Dengue). In addition, she is currently working on projects of infectious diseases and antibiotic stewardship, such as impact of COVID-19 on tuberculosis services, and rational use of antibiotics among surgical patients at referral facilities in Liberia.
At the end of the BULEEVR Prep course, Himiede hopes to acquire skills such as conducting experimental studies, the use of advanced/other statistical software (Stata, and R etc.) for analysis of big data, conducting systematic and peer reviews of public health publications, understanding basic immunology and virology methods for testing infectious disease, developing project proposal, grant writing and resource mobilization strategies.
Primary Mentors: Dr. Patricia Hibberd, Dr. Mosoka Fallah, and Dr. Peter Adebayo Adewuyi
Quiawiah Yarmie, Jr, MSc
Yarmie has a Tropical Medicine and Global Health MScfrom Kaohsiung Medical University, Taiwan. He is a part-time lecturer at the University of Liberia and a junior research scientist for Liberia-US Partnership for Research on Ebola Vaccines in Liberia (PREVAIL). His current research focuses on assessing antibody response to the Ebola virus in Ebola vaccinated individuals. Previously, he has investigated HIV/HCV coinfection and genotype distribution among Taiwanese risk populations. In the BULEEVR program, with the mentorships of Profesor Andrew Henderson, Dr. Mosoka Fallah, and Dr. Peter Humphrey, Yarmie is aspired to investigate HIV/AIDS coinfection with a particular focus on the disease in Liberia. His goal is to gain admission at the Boston University Ph.D. program and become a qualified independent researcher in basic, translational, and public health sciences working on emerging pathogens of interest in Liberia.
Primary Mentors: Dr. Andrew Henderson and Dr. Mosoka Fallah