Dana Robin Semmel, MD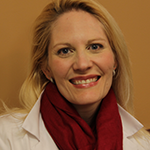 ACADEMIC HISTORY-
Undergrad: Brandeis University, Waltham, MA

Medical School: University of Miami, Miller School of Medicine, Miami, FL

Residency: Anatomic Pathology, Boston Medical Center, Department of Pathology, Boston, MA

Fellowship : Brigham and Women's Hospital, Women's and Perinatal Division, Boston, MA
INTERESTS IN PATHOLOGY-
Anatomic Pathology Obstetric, Gynecologic, and Perinatal Pathology, Transfusion Medicine
CONTACT INFO-
FUTURE PLANS- 
Find a job locally
SELECTED PUBLICATIONS-
1. Intercepting early pelvic serous carcinoma by routine pathological examination of the fimbria. Semmel DR, Folkins AK, Hirsch MS, Nucci MR, Crum CP. Mod Pathol. 2009 Aug;22(8):985-8. doi: 10.1038/modpathol.2009.64. Epub 2009 May 1.

2. The Li-Fraumeni syndrome (LFS): a model for the initiation of p53 signatures in the distal Fallopian tube. Xian W, Miron A, Roh M, Semmel DR, Yassin Y, Garber J, Oliva E, Goodman A, Mehra K, Berkowitz RS, Crum CP, Quade BJ. J Pathol. 2010 Jan;220(1):17-23. doi: 10.1002/path.2624.

3. Polymerase chain reaction detection of HPV in squamous carcinoma of the oropharynx. Agoston ES, Robinson SJ, Mehra KK, Birch C, Semmel D, Mirkovic J, Haddad RI, Posner MR, Kindelberger D, Krane JF, Brodsky J, Crum CP. Am J Clin Pathol. 2010 Jul;134(1):36-41. doi: 10.1309/AJCP1AAWXE5JJCLZ.

4. Leishmania amastigotes visualized on bone marrow aspirate in a leishmaniasis and HIV coinfected patient presenting with pancytopenia. Dittus C, Semmel D. Blood. 2013 Dec 19;122(26):4162.