Addictions Research Programs


The Department of Psychiatry is involved in a range of research projects and clinical initiatives that seek to understand, support and treat patients who are struggling with substance use disorders, which are so often comorbid with other psychiatric conditions. Researchers in the department are working to better understand the needs and characteristics of patients with substance use disorders from both qualitatively and quantitatively.
Through our presence in the Emergency Department, inpatient addiction consult services, and our robust outpatient addiction treatment, the Psychiatry Department is deeply involved in BMC's effort to fight the addiction crisis. Additionally, in March 2017, BMC launched the Grayken Center for Addiction, made possible by a $25 million grant from the Grayken family. The creation of this center recognizes BMC as a leader in the field of addiction treatment. The Department seeks to align our work with the Grayken Center and to strengthen our commitment to improving the lives of people affected by substance use disorders.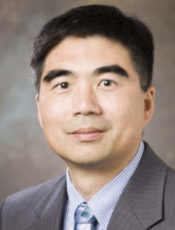 Dr. Huiping Zhang's research laboratory conducts research on the genetic, epigenetic and pharmacogenetics of substance dependence and related disorders. He utilizes a number of approaches to better understand the effect of gene variants and DNA methylation changes that may influence an individual's predisposition for substance dependence, with the ultimate goal of identifying innovative approaches for the prevention and treatment of substance dependence and comorbid disorders. For more information about Dr. Zhang's work, please visit his

 

BUSM profile.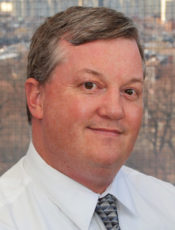 Dr. Eric Devine has been involved in addictions research at Boston Medical Center since 1999, with an emphasis in alcohol and cocaine addictions. He has extensive experience in manualized treatments for addiction and has co-authored several treatment manuals developed for use in clinical trials for a range of funding agencies (e.g., NIHM, NIDA, SAMHSA). For more information about Dr. Devine's research, please visit the Clinical Studies Unit webpage. For more information about Dr Devine's work, please visit his BUSM profile.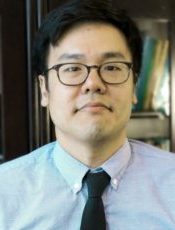 In addition to providing clinical care for patients with addiction disorders, Dr. Tae Woo Park is leveraging qualitative research methods to investigate both patient and provider perspectives on the use of benzodiazepines in patients receiving treatment opioid addiction. For more information about Dr. Park's work, visit his BUSM profile.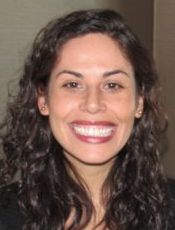 Dr. Cristina Montalvo, an Consult-Liaison Psychiatry Fellow at BMC, has been conducting a large-scale medical record chart review study of BMC patients diagnosed with opiate use disorder and treated with buprenorphine, a common medication used in the treatment of opiate use disorder, at all BMC outpatient clinics, including mental health outpatient services, to examine clinical and demographic factors which may be correlated with overall outcomes in patients with opiate use disorders engaged in opioid agonist treatment.