Zhaohua Lu, PhD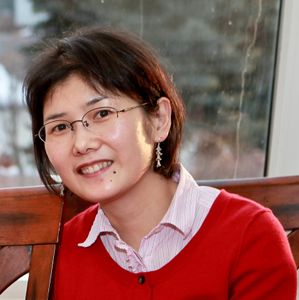 Instructor
Contact Information
617-638-4221
email: zaohualu@bu.edu
Education
| | | | |
| --- | --- | --- | --- |
| 1996 B.S. | | | China Pharmaceutical University, Nanjing, China; Analytical Chemistry |
| 1999 M.S. | | | China Pharmaceutical University, Nanjing, China; Pharmacology |
| 2004 Ph.D. | | | Kyushu University, Fukuoka, Japan; Chemo-pharmaceutical Sciences |
| 2004-2009 | | | Postdoc fellow Boston University School of Medicine Department of Pathology and Laboratory medicine |
| | | | |
Research interests
I have been interested in infectious diseases (hepatitis and tularemia) related mouse models and antibody related therapeutics. I also have experience with antibody development and engineering. I am currently working on B cell epitope discovery and mechanisms of antibody protection in tularemia.
Selected Publications
Roche MI, Lu Z, Hui JH, Sharon J. Characterization of Monoclonal Antibodies to Terminal and Internal O-Antigen Epitopes of Francisella tularensis Lipopolysaccharide. Hybridoma (Larchmt). 2011; 30(1):19-28. PMID: 21466282
Lu Z., Roche M. I., Hui J. H., Unal B., Felgner P. L., Gulati S., Madico G., and Sharon J. Generation and characterization of hybridoma antibodies for immunotherapy of tularemia. Immunol. Letters 2007; 112, 92-103. PMID: 17764754.
Lu Z., Tadashi M., Shoyama Y. and Tanaka H. Construction and expression of a single chain Fv fragment against pharmacologically active paeoniflorin in Escherichia coli, and its potential use in an enzyme-linked immunosorbent assay. Planta Medica 2006; 72(2):151-5.
Lu Z., Morinaga O., Tanaka H. and Shoyama Y. A quantitative ELISA using monoclonal antibody to survey Paeoniflorin and Albiflorin in crude drugs and traditional Chinese herbal medicines. Biol. Pharm. Bull 2003; 26, 862-866. PMID: 12808301.
Xu Q., Lu Z. and Zhang X. A novel role of alkaline phosphatase in protection from immunological liver injury in mice. Liver 2002; 22(1), 8-14.