New Research Identifies Signals Controlling Goblet Cells in the Lung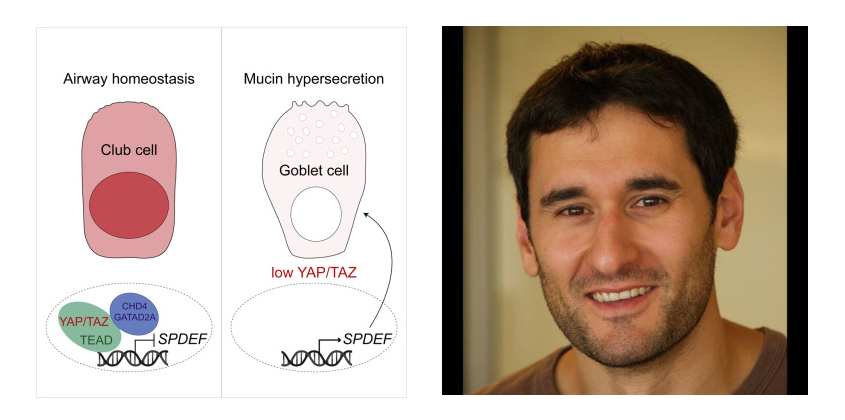 Associate Professor Bob Varelas and colleagues have discovered that goblet cell numbers in the airways are governed by Yap and Taz transcription factors. Because goblet cells and the mucus they produce are excessive in many chronic lung diseases (such as COPD, asthma, and cystic fibrosis), this new understanding of the signaling pathways determining goblet cell abundance has translational implications.
More information is available from the press release or their paper published in Cell Reports.