Past BU-CHART Trainees
Joëlla Adams, PhD, MPH
Joëlla Adams received a Ph.D. in Epidemiology from Brown University where she was awarded the Ruth L. Kirschstein Pre-doctoral Fellowship from the National Institute of Mental Health to conduct research examining the impact of mass incarceration on HIV acquisition risk for community-dwelling women using agent-based modeling. She is currently a fellow within the Lifespan/Brown Criminal Justice Research Training Program on Substance Use, HIV, and Comorbidities. Before her doctoral studies, she was the National HIV Behavioral Surveillance System (NHBS) Data Manager for the AIDS Activities Coordinating Office for the Philadelphia Department of Public Health. She is working with Drs. Ben Linas and Joshua Barocas to evaluate the cost-effectiveness of interventions to prevent opioid overdose deaths and reduce injection-related infections. Her long term research goal is to develop a career as an infectious disease epidemiologist with a focus on women's health and reducing HIV disparities, particularly those related to gender, race, and experiences with the criminal justice system.
Mentors: Dr. Joshua Barocas and Dr. Benjamin Linas
Raagini Jawa, MD, MPH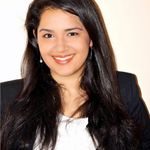 Raagini Jawa received her undergraduate and medical school degree from Boston University as part of the combined BA-MD seven year accelerated medical program. She completed her Master's in Public health with an international health concentration at Boston University School of Public Heath, where her thesis work was on HIV prevention strategies for MSM and transgender patients in India. She completed her residency training in Internal Medicine as part of the HIV pathway as well as her Chief residency at Boston Medical Center. At Boston Medical Center, she is a combined Infectious Disease and Addiction Medicine Fellow at Grayken Center of Addiction Medicine. Raagini is part of cohort 8 of Research in Addiction Medicine Scholars program and will be completing Program in Clinical Effectiveness at Harvard School of Public School Summer 2020. As part of BU CHART research she is interested in developing and studying harm reduction strategies and implementation in order to reduce bacterial and viral infectious complications of intravenous drug use. Her non-medical interests include directing her Indian fusion band Leher, performing as a solo ukulele artist, and being an avid amateur photographer.
Mentor: Dr. Joshua Barocas
Youngji Jo, PhD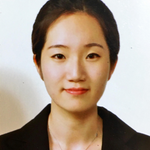 Youngji Jo is originally from South Korea and received her undergraduate degree from Seoul National University in electrical engineering and a master's degree from Johns Hopkins School of Advanced International Studies in international economics/relations.  She received her doctoral degree and postdoctoral training from Johns Hopkins Bloomberg School of Public Health where she developed and applied various costing and cost effectiveness analyses to evaluate public health programs. Her doctoral thesis research is on cost-effectiveness and scalability of an mHealth intervention to improve pregnancy surveillance and care seeking in rural Bangladesh. As a Gordis Teaching Fellow, she developed and taught a course on 'Information and communication technology for health systems strengthening' for undergraduate students at Johns Hopkins University.  During her postdoctoral fellowship, she worked on cost effectiveness analyses of tuberculosis control and prevention programs in various settings.
Mentors:
 

Dr. Brooke Nichols and Dr. Robert Horsburgh
R. Taylor Pickering, PhD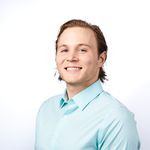 Taylor received his Bachelor's degree in Biochemistry from the University of Missouri before completing a PhD in Nutrition in Metabolism at Boston University School of Medicine where his thesis examined depot dependent mechanisms of adipose tissue fibrosis and dysfunction. He completed a postdoctoral fellowship in Cardiovascular Epidemiology also at BUSM focusing on dietary risk factors of cardiovascular disease and type 2 diabetes. Wanting to return to basic science, Taylor decided to pursue laboratory research through BU-CHART and is major research interests are adipose tissue biology and interorgan communication in the context of HIV. Under the mentorship of Dr. Nina Lin, he will be examining the effects of aerobic and anaerobic exercise on immune responses in people living with HIV using a cell-based model of exercise and probing how certain antiretroviral therapies may alter adipose tissue biology. When not in the lab, Taylor can be found cycling around Boston, training on trapeze, or playing roller derby.
Mentor: Dr. Nina Lin
Pranay Sinha, MD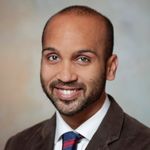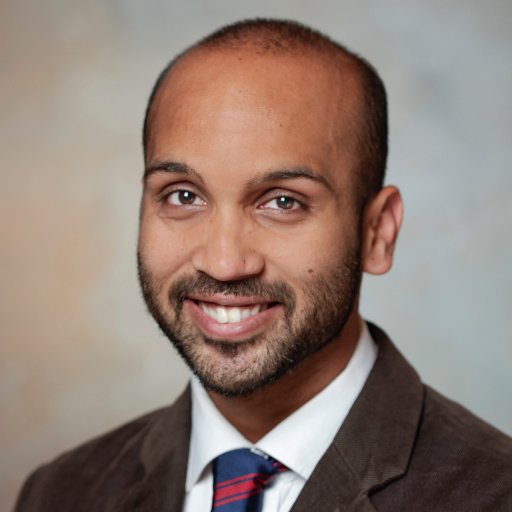 Pranay was born in India to two military doctors and attended eight schools in different Indian cities before coming to the USA for college. After graduating from Adelphi University in NY and spending a year participating in tumor-microenvironment research at Cold Spring Harbor Laboratory, Pranay found himself at the UVa School of Medicine where he became interested in global health. He finished residency training at Yale-New Haven Hospital where he received a distinction in Global Health and Equity. Before starting fellowship, Pranay spent a year as a Step-Down Unit and Hematology/Oncology hospitalist at Yale. He is interested in studying the tuberculosis epidemic in India with a view to improving policy implementation and formulation. Pranay is an amateur writer and his essays have been published in newspapers such as the New York Times and blogs such as the Huffington Post. In their spare time, he and his wife love to travel. They also own a Shih-Tzu named Shih-Tzu-Samiasis.
Mentor: Dr. Natasha Hochberg