Jennifer Beane, Ph.D.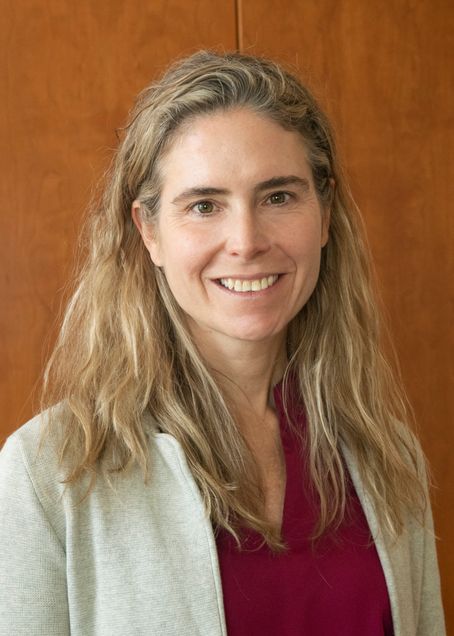 Associate Professor of Medicine
Education
B.A., Engineering Science, & B.E., Biochemical Engineering, Dartmouth College, Hanover, NH
Ph.D., Bioinformatics, Boston University, Boston, MA
Postdoctoral Associate, Boston University, Boston, MA
Contact Information
Email: jbeane@bu.edu
Research Interests
Smoking Effects on Airway Epithelial Gene Expression.
Given the burden of lung disease created by cigarette smoking, surprisingly few studies had been done in humans to determine how smoking affects the epithelial cells of the pulmonary airways that are exposed to the highest concentrations of cigarette smoke.  My research described changes in the airway transcriptome in response to cigarette smoke exposure and smoking cessation.  The work represents global molecular characterization of the airway response to smoking and provided insights into the mechanisms leading to reversible and persistent effects of tobacco smoke.  We are currently using single cell technologies to understand how smoking alters the cellular architecture of the bronchial epithelium and the immune microenvironment.
Gene Expression-Based Diagnostic for Lung Cancer.
Lung cancer is the leading cause of death from cancer in the US and the world and the mortality rate remains high due to lack of effective tools to diagnose the disease at an early stage.  Histologically normal airway epithelial cells obtained from smokers undergoing bronchoscopy for suspicion of lung cancer were profiled using microarrays, and the data was used to develop a biomarker for the diagnosis of lung cancer.  The biomarker has been commercialized by Veracyte and is marketed under the name PERCEPTATM.  We continue to develop genomic biomarkers to predict the presence and outcome of bronchial premalignant lesions and early aggressive lung tumors.
Lung Cancer Chemoprevention and Understanding Biology Associated with the Development of Lung Squamous Premalignant Lesions.
Lung squamous cell cancer (LUSC) arises in the epithelial layer of the bronchial airways and is often preceded by the development of premalignant lesions. The molecular events involved in the progression of premalignant lesions to LUSC are not clearly understood as not all premalignant lesions go on to form carcinoma.  Molecular characterization of premalignant lesions and non-lesion areas in the airway of individuals with premalignant lesions (i.e. the "field of injury") is identifying early events in the process of lung carcinogenesis that can be leverage for lung cancer interception.  As part of a large consortium, we are creating a Lung Pre-Cancer Atlas that includes bulk and single cell multi-omic profiling of a large number of lung premalignant lesions.  Our goals are to understand mechanisms of premalignant lesion progression and persistence and to identify therapies to reverse or delay the onset of invasive lung cancer.
Selected Publications
Duclos GE, Teixeria VH, Autissier P, Gesthalter YB, Reinders-Luinge MA, Terrano R, Dumas YM, Liu G, Mazzilli SA, Brandsma C, van den Berge M, Janes SM, Timens W, Lenburg ME, Spira A, Campbell JD, Beane J. Characterizing smoking-induced transcriptional heterogeneity in the human bronchial epithelium at single-cell resolution. December 2, 2018. BioRxiv 484394 [Preprint]. Available from: https://doi.org/10.1101/484394.
Mascaux C, Angelova M, Vasaturo A, Beane J, Hijazi K, Anthoine G, Buttard B, Rothe F, Willard-Gallo K, Haller A, Ninane V, Burny A, Sculier JP, Spira A, Galon J. Immune evasion before tumour invasion in early lung squamous carcinogenesis. Nature. 2019 June 26.
Garland L, Guillen-Rodriguez J, Hsu CH, Yozwiak M, Zhang H, Alberts D, Davis L, Szabo E, Merenstein C, Lel J, Xiao X, Liu H, Liu G, Spira AE, Beane J, Wojtowicz M, Chow H-HS. The effect of intermittent versus continuous low dose aspirin on nasal epithelium gene expression in current smokers: A randomized, double-blinded clinical study. Accepted Cancer Prevention Research. 2019.
Hijazi K, Malyszko B, Steiling K, Xiao X, Liu G, Alekseyev YO, Dumas YM, Hertsgaard L, Jensen J, Hatsukami D, Brooks DR, O'Connor G, Beane J, Lenburg ME, Spira A.Tobacco-Related Alterations in Airway Gene Expression are Rapidly Reversed Within Weeks Following Smoking-Cessation. Sci Rep. 2019 May 6;9(1):6978. doi: 10.1038/s41598-019-43295-3. PubMed PMID: 31061400; PubMed Central PMCID: PMC6502805.
Beane JE, Mazzilli SA, Campbell JD, Duclos G, Krysan K, Moy C, Perdomo C, Schaffer M, Liu G, Zhang S, Liu H, Vick J, Dhillon SS, Platero SJ, Dubinett SM, Stevenson C, Reid ME, Lenburg ME, Spira AE. Molecular subtyping reveals immune alterations associated with progression of bronchial premalignant lesions. Nat Commun. 2019 Apr 23;10(1):1856. doi: 10.1038/s41467-019-09834-2. PubMed PMID: 31015447; PubMed Central PMCID: PMC6478943.
Teixeira VH, Pipinikas CP, Pennycuick A, Lee-Six H, Chandrasekharan D, Beane J, Morris TJ, Karpathakis A, Feber A, Breeze CE, Ntolios P, Hynds RE, Falzon M, Capitanio A, Carroll B, Durrenberger PF, Hardavella G, Brown JM, Lynch AG, Farmery H, Paul DS, Chambers RC, McGranahan N, Navani N, Thakrar RM, Swanton C, Beck S, George PJ, Spira A, Campbell PJ, Thirlwell C, Janes SM. Deciphering the genomic, epigenomic, and transcriptomic landscapes of pre-invasive lung cancer lesions. Nat Med. 2019 Mar;25(3):517-525. doi: 10.1038/s41591-018-0323-0. Epub 2019 Jan 21. PubMed PMID: 30664780.
Beane J, Mazzilli SA, Tassinari AM, Liu G, Zhang X, Liu H, Buncio AD, Dhillon SS, Platero SJ, Lenburg ME, Reid ME, Lam S, Spira AE. Detecting the Presence and Progression of Premalignant Lung Lesions via Airway Gene Expression. Clin Cancer Res. 2017 Sep 1;23(17):5091-5100. doi: 10.1158/1078-0432.CCR-16-2540. Epub 2017 May 22. PubMed PMID: 28533227.
Beane J, Campbell JD, Lel J, Vick J, Spira A. Genomic approaches to accelerate cancer interception. Lancet Oncol. 2017 Aug;18(8):e494-e502. doi: 10.1016/S1470-2045(17)30373-X. Epub 2017 Jul 26. Review. PubMed PMID: 28759388; PubMed Central PMCID: PMC6020676.
Lam S, Mandrekar SJ, Gesthalter Y, Allen Ziegler KL, Seisler DK, Midthun DE, Mao JT, Aubry MC, McWilliams A, Sin DD, Shaipanich T, Liu G, Johnson E, Bild A, Lenburg ME, Ionescu DN, Mayo J, Yi JE, Tazelaar H, Harmsen WS, Smith J, Spira AE, Beane J, Limburg PJ, Szabo E. A Randomized Phase IIb Trial of myo-Inositol in Smokers with Bronchial Dysplasia. Cancer Prev Res (Phila). 2016 Dec;9(12):906-914. doi: 10.1158/1940-6207.CAPR-15-0254. Epub 2016 Sep 22. PubMed PMID: 27658890; PubMed Central PMCID: PMC5136333.
Rahman SMJ, Ji X, Zimmerman LJ, Li M, Harris BK, Hoeksema MD, Trenary IA, Zou Y, Qian J, Slebos RJ, Beane J, Spira A, Shyr Y, Eisenberg R, Liebler DC, Young JD, Massion PP. The airway epithelium undergoes metabolic reprogramming in individuals at high risk for lung cancer. JCI Insight. 2016 Nov 17;1(19):e88814. doi: 10.1172/jci.insight.88814. PubMed PMID: 27882349; PubMed Central PMCID: PMC5111517.
Kusko RL, Brothers JF 2nd, Tedrow J, Pandit K, Huleihel L, Perdomo C, Liu G, Juan-Guardela B, Kass D, Zhang S, Lenburg M, Martinez F, Quackenbush J, Sciurba F, Limper A, Geraci M, Yang I, Schwartz DA, Beane J, Spira A, Kaminski N. Integrated Genomics Reveals Convergent Transcriptomic Networks Underlying Chronic Obstructive Pulmonary Disease and Idiopathic Pulmonary Fibrosis. Am J Respir Crit Care Med.2016 Oct 15;194(8):948-960. doi: 10.1164/rccm.201510-2026OC. PubMed PMID: 27104832; PubMed Central PMCID: PMC5067817.
Campbell JD, Mazzilli SA, Reid ME, Dhillon SS, Platero S, Beane J, Spira AE. The Case for a Pre-Cancer Genome Atlas (PCGA). Cancer Prev Res (Phila). 2016 Feb;9(2):119-24. doi: 10.1158/1940-6207.CAPR-16-0024. Epub 2016 Feb 1. PubMed PMID: 26839336.
Beane J, Cheng L, Soldi R, Zhang X, Liu G, Anderlind C, Lenburg ME, Spira A, Bild AH.SIRT1 pathway dysregulation in the smoke-exposed airway epithelium and lung tumor tissue. Cancer Res. 2012 Nov 15;72(22):5702-11. doi: 10.1158/0008-5472.CAN-12-1043. Epub 2012 Sep 17. PubMed PMID: 22986747; PubMed Central PMCID: PMC4053174.
Beane J, Vick J, Schembri F, Anderlind C, Gower A, Campbell J, Luo L, Zhang XH, Xiao J, Alekseyev YO, Wang S, Levy S, Massion PP, Lenburg M, Spira A. Characterizing the impact of smoking and lung cancer on the airway transcriptome using RNA-Seq.Cancer Prev Res (Phila). 2011 Jun;4(6):803-17. doi: 10.1158/1940-6207.CAPR-11-0212. PubMed PMID: 21636547; PubMed Central PMCID: PMC3694393.
Beane J, Sebastiani P, Whitfield TH, Steiling K, Dumas YM, Lenburg ME, Spira A. A prediction model for lung cancer diagnosis that integrates genomic and clinical features. Cancer Prev Res (Phila). 2008 Jun;1(1):56-64. doi: 10.1158/1940-6207.CAPR-08-0011. Epub 2008 Mar 31. PubMed PMID: 19138936; PubMed Central PMCID: PMC4167688.