Honghuang Lin, Ph.D.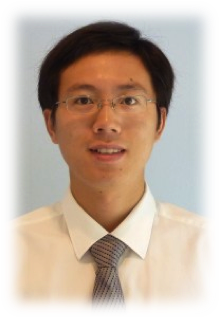 Associate Professor of Medicine
Education
B.S., Mathematics, Peking University, China, 2003
Ph.D., Bioinformatics, National University of Singapore, Singapore, 2007
Contact Information
Email: hhlin@bu.edu
Office: E-632
Phone#: 617-358-0091
Research Interests
My research focuses on the development of computational tools to study molecular mechanisms underlying cardiovascular disease and Alzheimer's disease using multi-omics data. We are also building machine learning models for the early diagnosis of diseases using a large collection of blood biomarkers, images, digital data and electronic health records. The ultimate objective is to develop new computational strategies for the disease prevention and intervention.
Selected Publications
Ko D, Benson MD, Ngo D, Yang Q, Larson MG, Wang TJ, Trinquart L, McManus DD, Lubitz SA, Ellinor PT, Vasan RS, Gerszten RE, Benjamin EJ, Lin H. Proteomics Profiling and Risk of New-Onset Atrial Fibrillation: Framingham Heart Study. J Am Heart Assoc. 2019 Mar 19; 8(6):e010976. PMID: 30841775.
Lin H, Lunetta KL, Zhao Q, Mandaviya PR, Rong J, Benjamin EJ, Joehanes R, Levy D, van Meurs JBJ, Larson MG, Murabito JM. Whole Blood Gene Expression Associated With Clinical Biological Age. J Gerontol A Biol Sci Med Sci. 2019 Jan 01; 74(1):81-88. PMID: 30010802.
Lin H, van Setten J, Smith AV, Bihlmeyer NA, Warren HR, Brody JA, Radmanesh F, Hall L, Grarup N, Müller-Nurasyid M, Boutin T, Verweij N, Lin HJ, Li-Gao R, van den Berg ME, Marten J, Weiss S, Prins BP, Haessler J, Lyytikäinen LP, Mei H, Harris TB, Launer LJ, Li M, Alonso A, Soliman EZ, Connell JM, Huang PL, Weng LC, Jameson HS, Hucker W, Hanley A, Tucker NR, Chen YI, Bis JC, Rice KM, Sitlani CM, Kors JA, Xie Z, Wen C, Magnani JW, Nelson CP, Kanters JK, Sinner MF, Strauch K, Peters A, Waldenberger M, Meitinger T, Bork-Jensen J, Pedersen O, Linneberg A, Rudan I, de Boer RA, van der Meer P, Yao J, Guo X, Taylor KD, Sotoodehnia N, Rotter JI, Mook-Kanamori DO, Trompet S, Rivadeneira F, Uitterlinden A, Eijgelsheim M, Padmanabhan S, Smith BH, Völzke H, Felix SB, Homuth G, Völker U, Mangino M, Spector TD, Bots ML, Perez M, Kähönen M, Raitakari OT, Gudnason V, Arking DE, Munroe PB, Psaty BM, van Duijn CM, Benjamin EJ, Rosand J, Samani NJ, Hansen T, Kääb S, Polasek O, van der Harst P, Heckbert SR, Jukema JW, Stricker BH, Hayward C, Dörr M, Jamshidi Y, Asselbergs FW, Kooperberg C, Lehtimäki T, Wilson JG, Ellinor PT, Lubitz SA, Isaacs A. Common and Rare Coding Genetic Variation Underlying the Electrocardiographic PR Interval. Circ Genom Precis Med. 2018 05; 11(5):e002037. PMID: 29748316.
Lubitz SA, Brody JA, Bihlmeyer NA, Roselli C, Weng LC, Christophersen IE, Alonso A, Boerwinkle E, Gibbs RA, Bis JC, Cupples LA, Mohler PJ, Nickerson DA, Muzny D, Perez MV, Psaty BM, Soliman EZ, Sotoodehnia N, Lunetta KL, Benjamin EJ, Heckbert SR, Arking DE, Ellinor PT, Lin H. Whole Exome Sequencing in Atrial Fibrillation. PLoS Genet. 2016 Sep; 12(9):e1006284. PMID: 27589061
Lin H, Wang M, Brody JA, Bis JC, Dupuis J, Lumley T, McKnight B, Rice KM, Sitlani CM, Reid JG, Bressler J, Liu X, Davis BC, Johnson AD, O'Donnell CJ, Kovar CL, Dinh H, Wu Y, Newsham I, Chen H, Broka A, DeStefano AL, Gupta M, Lunetta KL, Liu CT, White CC, Xing C, Zhou Y, Benjamin EJ, Schnabel RB, Heckbert SR, Psaty BM, Muzny DM, Cupples LA, Morrison AC, Boerwinkle E. Strategies to design and analyze targeted sequencing data: cohorts for Heart and Aging Research in Genomic Epidemiology (CHARGE) Consortium Targeted Sequencing Study. Circ Cardiovasc Genet. 2014 Jun; 7(3):335-43. PMID: 24951659.
Lin H, Dolmatova EV, Morley MP, Lunetta KL, McManus DD, Magnani JW, Margulies KB, Hakonarson H, del Monte F, Benjamin EJ, Cappola TP, Ellinor PT. Gene expression and genetic variation in human atria. Heart Rhythm. 2014 Feb; 11(2):266-71. PMID: 24177373.