Catherine E. Costello
William Fairfield Warren Distinguished Professor
Boston University School of Medicine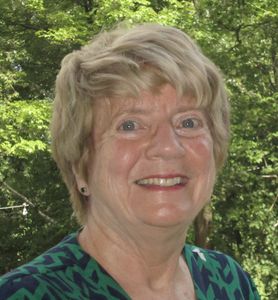 Center for Biomedical Mass Spectrometry
670 Albany Street, Rm 511
Boston, MA 02118-2526
Tel:617-638-6490
Fax:617-638-6761
Skype: cecmsms
Email: Catherine E. Costello
Catherine E. Costello is a Professor in the Dept. of Biochemistry, Cell Biology and Genomics and holds secondary appointments in Physiology and Biophysics at BUSM and Chemistry on the CRC. She earned her AB at Emmanuel College, Boston, and PhD at Georgetown Univ., Washington, DC, and was a postdoctoral fellow and Senior Research Scientist at MIT. She founded the BU School of Medicine Center for Biomedical Mass Spectrometry in 1994. Her research centers on development and application of MS-based methods to study glycobiology, protein post-translational modifications and folding disorders, cardiovascular and infectious diseases, and bioactive lipids. Major current development projects include Mass Spectrometry Imaging (MSI) using Matrix-Assisted Laser Desorption/Ionization (MALDI), with emphasis on its application to Chronic Traumatic Encephalopathy (CTE) and Traumatic Brain Injury (TBI); Ion Mobility Coupled to Mass Spectrometry, particularly for the characterization of glycans, glycoconjugates and protein complexes; and exploration of the fragmentation pathways for glycans and glycoconjugates initiated by Electron-based Dissociation methods (ExD). Current collaborative studies include glycan mapping and structural determinations in cancer, signalling, infectious diseases and archaea, protein post-translational modifications that are evidence of oxidative stress, investigations of HLA-DR antigen presentation in Lyme Disease and Rheumatoid Arthritis, MALDI-MSI and LC/MS/MS-based studies of CTE and TBI, the adaptation of ExD to Ion Mobility MS, applications of Ion Mobility-MS and chemical cross-linking to understanding protein misfolding in systemic amyloid and prion diseases, and the RNA binding proteins of Trypanosomes.
She has authored ~350 scientific papers. She is President of the International Mass Spectrometry Foundation, a member of the Boards of Directors of US-HUPO and the Malta Conferences Foundation, a Councilor of the American Chemical Society,  and a member of several editorial and advisory boards. She served as President of the American Society for Mass Spectrometry (2002-04) and President of the Human Proteome Organization (2011-12). She has received the HUPO Awards for Discovery in Proteomics and Contributions to Proteomics, the IMSF Thomson Medal and the ACS Field and Franklin Award, and is an ACS Fellow.
Group members include PhD students, postdoctoral fellows, visiting scientists and undergraduate researchers.
Link to publications:
http://www.ncbi.nlm.nih.gov/pubmed/?term=costello+ce
Adobe Acrobat: http://www.adobe.com/products/acrobat/readermain.html