1st and 2nd Year Courses
YEAR 1
Introduction to Clinical Medicine (ICM-1 Fall):
In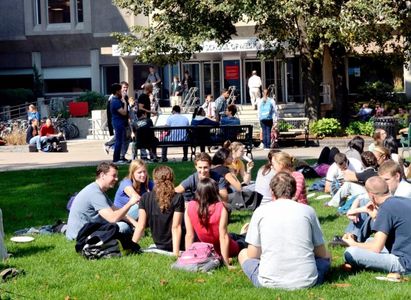 the very first week of class at BUSM, you will begin to learn the basics of performing a clinical interview with real patients. The ICM-1 course will provide you with the opportunity to begin to develop your clinical interviewing skills. As part of this course you will travel/walk with your group to various hospital wards where you will interview patients and observe your peers interviewing patients. Afterwards, you will discuss the patients with your group, provide feedback to your peers, and practice delivering concise and informative verbal case presentations. Groups are led by BU faculty or pairs of 4th year medical students. The feedback and discussion format will help you prepare for medical rounds and clinical supervisions.
Human Behavior in Medicine (HBM):
This course is designed to provide knowledge of human behavior important to the treatment of patients and their families. While knowledge of disease and its treatment are integral to medical care, understanding the patient as a person who suffers from an illness with his or her own beliefs about the cause and treatment of the illness is part of being an effective physician. Physicians who have an understanding of the aging and dying process can then help patients and their families deal with medical realities. Medical staff who have an awareness of the dynamics of addictions and domestic violence can hone their intuition as to what might assist the individual and the individual's spouse, children and elderly dependents. In addition, understanding the patient's sexuality gives a more complete medical understanding of the individual.
YEAR 2
DRx Psychiatry: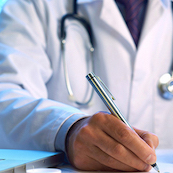 This module is designed to provide you with knowledge of the most common psychiatric disorders that you will encounter in your professional life as a physician. A recent report from the Surgeon General found that one in five of Americans are in need of mental health treatment, and that psychiatric disorders, directly and indirectly, contribute significantly to the disease burden of the United States. Treatments for psychiatric disorders are highly effective, yet many patients do not access care. Primary care physicians frequently encounter patients with psychiatric complaints and currently provide most of the treatment for psychiatric disorders. Knowledge of psychiatric disorders and effective treatments are essential to the practice of good medicine. This module will provide several learning opportunities to assist you in developing a solid knowledge base. We will use several learning methods including lectures, live patient interviews, case discussion, self-directed study, diagnosing patients from videos, and the audience response system. This course uses an NBME Behavioral Sciences exam.