Meet Our Fellows
Current Fellows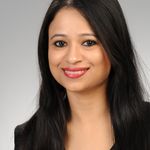 Urmimala Das:
Urmimala completed her medical degree from Assam Medical College, India. She then received her internal medicine residency training at Woodhull Medical Center, an affiliate of NYU Langone Medical Center. She is interested in antibiotic stewardship and caring for the under-served population infected with HIV. Besides medicine she likes travelling, baking, spending time with her family and is also proficient in an Indian classical dance form 'Kathak'.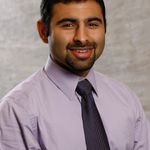 Muhammad Dhanani:
Having grown up a few miles outside Boston, Muhammad attended University of Michigan for medical school prior to returning home to complete internal medicine residency at BMC. He then worked as a hospitalist at Mount Auburn Hospital in Cambridge for two years, during which he also completed a fellowship in medical education. His interests include antibiotic stewardship and medical education. His other interests include eating, Michigan football and binge-watching TV.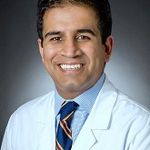 Taimur Khan:
Born and raised in the Boston area, Taimur completed his medical doctorate and masters in public health from Tulane University in 2013 after working at BMC for a year in their basic science hematology-oncology lab. He completed his internal medicine residency in 2016 from Wright State University and was also the chief resident from 2016 to 2017. His professional interests include HIV clinical care, studying socioeconomic disparities, antibiotic stewardship, medical journalism (having worked at ABC News' Medical Unit) and academics – teaching medical students and residents. His hobbies and interests include 2D studio arts (Art Major at Bates College), racket sports, lifting, travelling and cooking/beings a foodie. He is also the proud father to a blue Chow Chow (dog) named Rocky.

   Archana Asundi:
Archana obtained her undergraduate degree from Tufts University and her medical degree from McGill University in Montreal, Canada. She then completed her internal medicine residency training at the Jewish General Hospital, as part of the McGill University Internal Medicine training program. Her areas of interest include tropical medicine and immigrant and refugee health.
   Jared J. Eddy:
 Jared received his medical degree from The Johns Hopkins University School of Medicine in 2013.  His first degree was an A.B. in History from Brown University in 2004 after which he undertook graduate work in the history of medicine.  This included an M.Phil. on the social origins of Greco-Roman medicine and Ph.D. work on tuberculosis in the early Roman Empire, both at the University of Cambridge, England.  He completed internal medicine residency at Boston Medical Center in 2016 during which he was a member of the global health pathway, traveling to southern Africa to work amongst patients with TB/HIV coinfection.  He now plans to continue his interest in tuberculosis as a clinical researcher during and after fellowship.  Further interests include classical piano, world history, hiking, running, and other outdoor activities.
   Simeon Kimmel: 
Simeon Kimmel received his undergraduate degree from Columbia University in anthropology before attending Harvard Medical School.  He completed his residency training in internal medicine and primary care at Brigham and Women's Hospital.  He also earned a master's degree in medical anthropology from the Harvard Graduate School of Arts and Sciences after completing a thesis on race, drugs and health care in the context of mass incarceration.  At Boston Medical Center, he will be a combined Infectious Disease and Addiction Medicine Fellow.  Broadly, he is interested in improving care for patients with and at risk for infectious complications of addiction including HIV, hepatitis C, and bacterial infections secondary to intravenous drug use.  He is interested in how social inequality and marginalization mediate individual risk and hopes to use his clinical skills, novel program design and evaluation, and system-based advocacy to make a difference in the overlapping epidemics of addiction and addiction-associated infections.
   Jaime Gallegos Salazar:
Jaime obtained his Medical Degree from The Universidad Peruana Cayetano Heredia, Peru in 2009. He did a research fellowship at the Motion Analysis Laboratory at Spaulding Rehabilitation Hospital, Boston, MA in 2011-2012, and completed his residency training in Internal Medicine at Georgetown University/Washington Hospital Center Medstar in Washington, DC in 2015. His areas of interest include antibiotic stewardship, and tropical diseases.
   Ruihong Luo:
Ruihong obtained her medical degree from Sun Yat-sen University in China. After graduation, she was a physician of infectious diseases and meanwhile worked on different kinds of clinical research in an academic hospital in China before immigrating to the U.S. Before her residency training in University of Nevada School of Medicine, she was a researcher at University of California Irvine and focused on database studies. She is interested in epidemiologic studies of infectious diseases, especially the hospital infection control, antibiotic stewardship and emerging diseases.

   Rachel Epstein:
Rachel completed a Master's degree in Biology with a focus in bioinformatics at Wesleyan University and obtained her medical degree from Jefferson Medical College. She completed a combined Internal Medicine / Pediatrics residency at the Warren Alpert Medical School of Brown University / Rhode Island Hospital, and is board certified in both fields. She is the first fellow to train in a combined adult and pediatric Infectious Diseases fellowship program at BMC. She is interested in clinical research in HIV with a particular focus on transitioning adolescent and young adult patients, and she plans to enroll in the BU-CHART program. She also has interests in global health and women's health/contraception/STIs. In her free time she enjoys running, biking, tennis/squash, photography, travelling, and sharing her baking endeavors.
Recent Graduates
Babar Memon: Babar received his medical degree from Dow Medical College in Karachi, Pakistan. He then attended the London School of Hygiene and Tropical Medicine, where he earned a Master's Degree in Control of Infectious Diseases. He completed his medicine residency at Carney Hospital, an affiliate of Tufts University School of Medicine. His research interests include nosocomial infections and multi-drug resistant bacteria. His hobbies include traveling, watching sports and spending time with his family.
Felipe Barbosa: Felipe went to medical school at the Universidade Federal de Minas Gerais in Brazil. After graduation, he earned a Masters of Health Sciences degree in Tropical Medicine. His research in Brazil was focused on Chagas disease. He completed his residency at MetroWest Medical Center in Massachusetts. He is fluent in Portuguese and Spanish. He is interested in neglected diseases and  HIV/HCV in underserved populations.
Kenechukwu Obiokoye: Kenechukwu obtained his medical degree from the College of Medicine, University of Nigeria and completed his residency in  internal medicine at the Harlem Hospital Center in New York City. He is committed to a career in public health and in studying health disparities. He hopes  to complete a Masters of Science degree in Epidemiology. He is interested in Hospital Epidemiology, HIV and emerging diseases.
Carlos Acuna-Villaorduna MD: Carlos earned his medical degree from Universidad Peruana Cayetano Heredia in Lima, Peru. He was a research fellow at "Alexander Von Humboldt Tropical Medicine Institute" before starting his medicine residency at Georgetown University/Washington Hospital Center. He completed a Master's degree in Epidemiology at the London School of Hygiene and Tropical Medicine. He is interested in the mathematical modelling of infectious diseases, as well as tuberculosis and antibiotic stewardship. Carlos is a huge soccer fan and follows the British Premier and UEFA Champions League passionately.
Morgan Freiman MD: Morgan obtained her medical degree from the University of Nevada and completed her medical residency at Boston Medical Center.  She is currently completing a Masters of Science degree in Epidemiology at the Boston University School of Public Health and is a member of the BU-CHART and CREST programs. Her research focuses on clinical outcomes among HIV/HCV coinfected patients, and she is currently examining extra-hepatic manifestations of inflammation among this population. She is also interested in health care disparities among rural communities, and improving access to care with use of tele-medicine.
Amanda Thornton: Amanda received her undergraduate degree in Biology at Harvard University and graduated from Dartmouth Medical school.  She completed her residency in Internal Medicine at Kaiser Permanente Oakland and is enthusiastic about integrated health care systems.  She is interested in antibiotic stewardship, healthcare-associated infections and the history of medical care systems.  She has published a paper on the medical care offered to slaves in 18th century Jamaica as described in the journals of Thomas Thistlewood.  She will be studying the interactions between Clostridium difficile and obesity as her primary research project.
Katherine Linsenmeyer MD: Katie received both her undergraduate and medical degree from Saint Louis University in St. Louis, Missouri. She then went on to complete an internal medicine residency at Boston Medical Center. Katie is now pursuing the Antimicrobial Stewardship/Healthcare Epidemiology track within the fellowship. Her primary research project pertains to resistance patterns of, and physician prescribing for, multidrug-resistant gram-negative organisms with at the VA.