MD/PhD Program
The MD/PhD Program at Boston University School of Medicine is structured to train physician-scientists to be leaders in the advancement of twenty-first century health care.
We place premiums on using both clinical and scientific training to create a synergistic learning environment that molds our students into leaders who are able to translate observations and experiences into focused scientific inquiry. Our training produces a medical-scientist with the capacity to identify clinically-relevant questions that can be rigorously explored in a scientific setting.  Boston University's commitment to this mission is also reflected by our commitment to fully fund tuition of the program so that our students have limited financial obligations during their medical or graduate school training.
---
Welcome From the Directors
News:

Summer 2019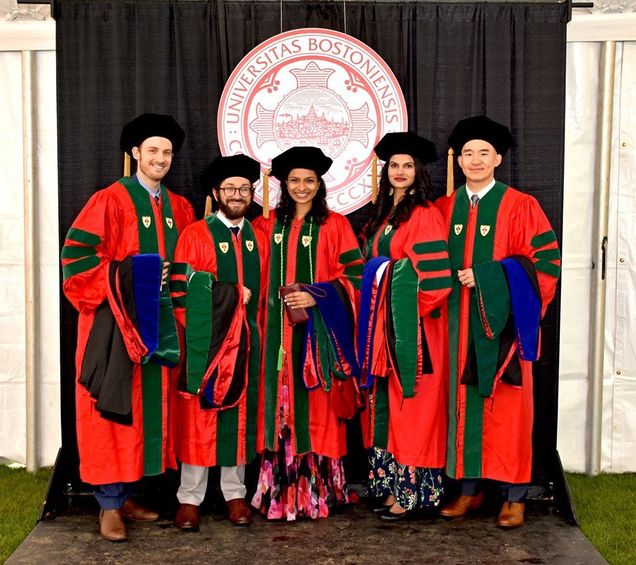 The 2019 Program Retreat has been scheduled for September 14, 2019
Aditya Mithal (G3) was awarded a travel award and abstract trainee merit award for his poster at the 2019 Annual Meeting of the International Society for Stem Cell Research.
Omar Mohtar's (M3) recent JCB publication has been highlighted as an editor's choice in Science Signaling. Check it out here.
Shen Ning (G3) has been featured in a Journal of NeuroPhysiology Podcast discussing her work investigating how sleep-wake cycles affect tau accumulation. This podcast can be found here.
Congratulations to our six graduates in the Class of 2019
Nisma Mujahid (Class of 2019) was featured in a PBS Nova Article discussing sun protection, something that she investigated in her graduate studies. This article can be found here.