Josh Campbell, Ph.D.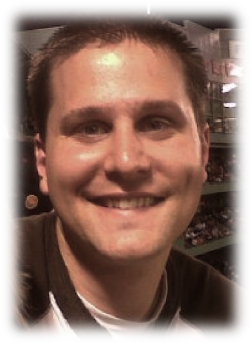 Postdoctoral Associate, Spria-Lenburg lab
Education
B.A. Biology, Computer Science, & Math; Anderson University, Anderson, IN, 2007
Ph.D. Bioinformatics, Boston University, Boston, MA, 2012
Contact Information
Email: camp@bu.edu
Office: E636
Research Interests
MicroRNA biomarker in the airway for the diagnosis of lung cancer. Lung cancer is the leading cause of death from cancer in the US and the world.  Better diagnostics for the early detection of lung cancer would greatly increase the chance of survival. MicroRNAs are short non-coding RNAs that can modulate the expression of hundreds of genes.  My goal is to build upon work done previously in our lab (Spira et al, 2007) and develop a microRNA biomarker for the detection of lung cancer in the airway from samples collected by bronchoscopy.
Therapeutic development and pathogenesis of COPD. Chronic Obstructive Pulmonary Disease (COPD) is the 4th leading cause of death in the world.  Our understanding of the molecular mechanisms responsible for the initiation and progression of this disease are limited.  By examining gene and microRNA expression differences between individuals with and without COPD or differences within a person along a gradient of disease, I hope to elucidate the molecular mechanisms behind this disease.  Utilizing publicly available resources such as the Connectivity Map, I also hope to use gene expression data to predict novel therapeutics for the treatment of COPD.
Publications
Campbell. J.D., J.E. McDonough, J.E. Zeskind, D.V. Pechkovsky, C.-A. Brandsma, M. Suzuki, J.V. Gosselink, G. Liu, Y.O. Alekseyev, J. Xiao, X. Zhang, S. Hayashi, J.D. Cooper, W. Timens, D.S. Postma, D.A. Knight, M.E. Lenburg*, J.C. Hogg*, A. Spira*.  A gene expression signature of emphysema-related lung destruction and its reversal by the tripeptide GHK.  Genome Medicine. 4(8):67, Aug 2012.  * contributed equally
Beane J, Vick J, Schembri F, Anderlind C, Gower A, Campbell J, Luo L, Zhang XH, Xiao J, Alekseyev YO, Wang S, Levy S, Massion PP, Lenburg M, Spira A. Characterizing the impact of smoking and lung cancer on the airway transcriptome using RNA-Seq. Cancer Prev Res. 2011 Jun;4(6):803-17.
Campbell JD, Spira A, Lenburg ME. Applying gene expression microarrays to pulmonary disease. Respirology. 2011 Apr;16(3):407-18.