Josh Campbell, Ph.D.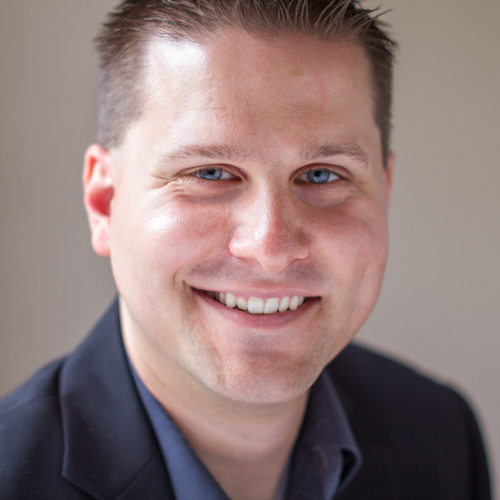 Postdoctoral Associate, Spria-Lenburg lab | Meyerson Lab (Broad Inst.)
Education
B.A. Biology, Computer Science, & Math; Anderson University, Anderson, IN, 2007
Ph.D. Bioinformatics, Boston University, Boston, MA, 2012
Contact Information
Email: camp@bu.edu
Office: E636
Research Interests
Identifying drivers of lung cancer. Lung adenocarcinomas and lung squamous cell carcinomas are the most common types of lung cancer and remain major causes of death worldwide despite advances in smoking cessation, early detection, and targeted and immunological therapies. Many patients have lung cancers that do not harbor a known activating mutation and therefore cannot be given targeted therapies. In the lab of Matthew Meyerson, I analyze next-generation sequencing data generated from consortiums such as The Cancer Genome Atlas (TCGA) to identify novel drivers of lung tumorigenesis. Targeting these genes with novel therapies will hopefully lead to a reduction in overall lung cancer mortality.
Lung cancer alterations in tumors from African-Americans. Lung cancer incidence and mortality are both higher for African-Americans, most notably in males. In a collaboration with the lab of Matthew Meyerson and the Center for Cancer Genome Discovery (CCGD) at DFCI, I am exploring profiles of somatic alterations in lung tumors from African-Americans and Caucasians. Understanding differences in mutational frequencies between ethnicities can lead to the reduction of disparities by enabling more precise targeting of patients with appropriate clinical modalities.
Premalignant lesions in lung cancer. Lung squamous cell carcinoma (SqCC) remains a leading cause of cancer mortality in the US, with more than 50,00 death annually, due to late stage diagnosis and lack of effective treatments. In the Spira/Lenburg lab, I am examining premalignant lesions in the airways of high-risk smokers to better understand the genetic alterations that contribute to the progression of squamous cell carcinoma.
Therapeutic development and pathogenesis of COPD. Chronic Obstructive Pulmonary Disease (COPD) is the 4th leading cause of death in the world. Our understanding of the molecular mechanisms responsible for the initiation and progression of this disease are limited. By examining gene and microRNA expression differences between individuals with and without COPD or differences within a person along a gradient of disease, I hope to elucidate the molecular mechanisms behind this disease. Utilizing publicly available resources such as the Connectivity Map, I also hope to use gene expression data to predict novel therapeutics for the treatment of COPD.
Publications
Tagne JB, Mohtar OR, Campbell JD, Lakshminarayanan M, Huang J, Hinds AC, Lu J, Ramirez MI. Transcription factor and microRNA interactions in lung cells: an inhibitory link between NK2 homeobox 1, miR-200c and the developmental and oncogenic factors Nfib and Myb. Respir Res. 2015 Feb 13;16(1):22
Campbell JD, Liu G, Luo L, Xiao J, Gerrein J, Juan-Guardela B, Tedrow J, Alekseyev YO, Yang IV, Correll M6, Geraci M, Quackenbush J, Sciurba F, Schwartz DA, Kaminski N, Johnson WE, Monti S, Spira A, Beane J, Lenburg ME. Assessment of microRNA differential expression and detection in multiplexed small RNA sequencing data. RNA. 2015 Feb;21(2):164-71.
Yoo S, Takikawa S, Geraghty P, Argmann C, Campbell JD, Lin L, Huang T, Tu Z, Feronjy R, Spira A, Schadt EE, Charles Powell CA, Zhu J. Integrative analysis of DNA methylation and gene expression data identifies EPAS1 as a key regulator of COPD. PLoS Genet. 2015 Jan 8;11(1):e1004898.
Lamontagne M, Timens W, Hao K, Bossé Y, Laviolette M, Steiling K, Campbell JD, Couture C, Conti M, Sherwood K, Hogg JC, Brandsma CA, van den Berge M, Sandford A, Lam S, Lenburg ME5, Spira A, Paré PD, Nickle D, Sin DD, Postma DS. Genetic regulation of gene expression in the lung identifies CST3 and CD22 as potential causal genes for airflow obstruction. Thorax. 2014 Sep 2. pii: thoraxjnl-2014-205630.
Yoo S, Huang T, Campbell JD, Lee E, Tu Z, Geraci MW, Powell CA, Schadt EE, Spira A, Zhu J. MODMatcher: Multi-Omics Data Matcher for Integrative Genomic Analysis. PLoS Comput Biol. 2014 Aug 14;10(8):e1003790.
Cancer Genome Atlas Research Network. Comprehensive molecular profiling of lung adenocarcinoma. Nature. 2014 Jul 31;511(7511):543-50.
Christenson SA, Brandsma CA, Campbell JD, Knight DA, Pechkovsky DV, Hogg JC, Timens W, Postma DS, Lenburg M, Spira A. miR-638 regulates gene expression networks associated with emphysematous lung destruction. Genome Med. 2013 Dec 31;5(12):114.
Perdomo C, Campbell JD, Gerrein J, Tellez CS, Garrison CB, Walser TC, Drizik E, Si H, Gower AC, Vick J, Anderlind C, Jackson GR, Mankus C, Schembri F, O'Hara C, Gomperts BN, Dubinett SM, Hayden P, Belinsky SA, Lenburg ME, Spira A. miR-4423 is a Primate-Specific Regulator of Airway Epithelial Cell Differentiation and Lung Carcinogenesis. Proc Natl Acad Sci U S A. 2013 Nov 19;110(47):18946-51.
Steiling K, van den Berge M, Hijazi K, Florido R, Campbell JD, Liu G, Xiao J, Zhang X, Duclos G, Drizik E, Si H, Perdomo C, Dumont C, Coxson HO, Alekseyev YO, Sin D, Pare P, Hogg JC, McWilliams A, Hiemstra PS, Sterk PJ, Timens W, Chang JT, Sebastiani P, O'Connor GT, Bild AH, Postma DS, Lam S, Spira A, Lenburg ME. A dynamic bronchial airway gene expression signature of chronic obstructive pulmonary disease and lung function impairment. Am J Respir Crit Care Med. 2013 May 1;187(9):933-42.
Campbell JD, McDonough JE, Zeskind JE, Hackett TL, Pechkovsky DV, Brandsma CA, Suzuki M, Gosselink JV, Liu G, AAlekseyev YO, Xiao J, Zhang X, Shizu Hayashi, Joel D. Cooper, Timens W, Postma DS, Knight DA, Lenburg ME, Hogg JC, Spira A. A gene expression signature of emphysema-related lung destruction and its reversal by the tripeptide GHK. Genome Med. 2012 Aug 31;4(8):67.
Piccolo SR, Sun Y, Campbell JD, Lenburg ME, Bild AH, Johnson WE. A single-sample microarray normalization method to facilitate personalized-medicine workflows. Genomics. 2012 Aug 19.
Beane J, Vick J, Schembri F, Anderlind C, Gower A, Campbell JD, Luo L, Zhang XH, Xiao J, Alekseyev YO, Wang S, Levy S, Massion PP, Lenburg M, Spira A. Characterizing the impact of smoking and lung cancer on the airway transcriptome using RNA-Seq. Cancer Prev Res. 2011 Jun;4(6):803-17.