Timothy Naimi, MD, MPH
CARE Unit Faculty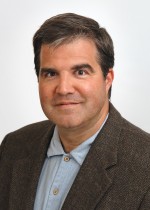 Associate Professor, Boston University Schools of Medicine and Public Health
Contact
Tim.Naimi@bmc.org
617-414-6693
Crosstown Center, 801 Massachusetts Ave., 2nd Floor, Boston, MA 02118
Areas of Specialization
Binge alcohol consumption
Youth alcohol consumption
Alcohol policies
Health effects of 'moderate' drinking
Boston University faculty appointment: 2009
Education and Training
Fellowship
Epidemic Intelligence Service (Epidemiology), Atlanta, GA 1998-2000
Residency
Resident  (Internal Medicine & Pediatrics), Massachusetts General Hospital, Boston, MA, 1991-1995
Resident (Preventive Medicine), Centers for Disease Control and Prevention, Atlanta, GA,  2001-2002
Education
MD, University of Massachusetts, Worcester, MA
MPH, Harvard University, Boston, MA
AB (History & Science), Harvard University, Cambridge, MA
Key Publications
Naimi TS, Blanchette J, Nelson TF, Nguyen T, Oussayef N, Heeren TC, Gruenewald P, Mosher J, Xuan Z. A new scale of the U.S. alcohol policy environment and its relationship to binge drinking. Am J Prev Med. 2014;46(1):10–16. PMCID: PMC3878154.
Nelson, TF., Xuan Z, Babor T, Brewer RD, Chaloupka FJ, Gruenewald P, Holder H, Klitzner M, Mosher J, Ramirez RL, Reynolds R, Toomey TL, Naimi TS. Efficacy and strength-of-evidence of U.S. alcohol control policies. Am J Prev Med 2013;45(1):19-28. PMCID: PMC3708657.
Xuan Z, Nelson T, Heeren T, Blanchette J, Nelson D, Gruenewald P, Naimi T. Tax policy, adult binge drinking, and youth alcohol consumption in the United States. Alcohol Clin Exp Res 2013;37(10):1713-1719. PMCID: PMC3795905.
Nelson DE, Jarman DW, Rehm J, Greenfield TK, Rey G, Kerr WC, Miller P, Shield KD, Ye Y, Naimi TS. Alcohol-attributable cancer deaths and years of potential life lost in the United States. Am J Public Health. 2013 Apr; 103(4):641-8. PMCID: PMC3673233 
Naimi TS, Xuan Z, Brown DW, Saitz R. Confounding and studies of 'moderate' alcohol consumption: the case of drinking frequency and implications for low-risk drinking guidelines. Addiction. 2013 Sep; 108(9):1534-43. PMID: 23075385