Timothy Naimi, MD, MPH
CARE Unit Faculty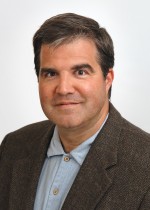 Associate Professor, Boston University Schools of Medicine and Public Health
Contact
Tim.Naimi@bmc.org
617-414-6693
Crosstown Center, 801 Massachusetts Ave., 2nd Floor, Boston, MA 02118
Areas of Specialization
Binge alcohol consumption
Youth alcohol consumption
Alcohol policies
Health effects of 'moderate' drinking
Boston University faculty appointment: 2009
Education and Training
Fellowship
Epidemic Intelligence Service (Epidemiology), Atlanta, GA 1998-2000
Residency
Resident  (Internal Medicine & Pediatrics), Massachusetts General Hospital, Boston, MA, 1991-1995
Resident (Preventive Medicine), Centers for Disease Control and Prevention, Atlanta, GA,  2001-2002
Education
MD, University of Massachusetts, Worcester, MA
MPH, Harvard University, Boston, MA
AB (History & Science), Harvard University, Cambridge, MA
Key Publications
Naimi T, Nelson D, Brewer R.  Driving after binge drinking.  Am J Prev Med; 2009; 37:314-20. PMID 19765503.
Nelson D, Naimi T, Brewer R. et al. State alcohol use estimates among youth and adults, 1993-2005.  Am J Prev Med; 2009;36:218-24. PMID 19215847.
Stahre M, Brewer R, Fonseca V, Naimi T.  Binge drinking among active-duty U.S. military personnel.  Am J Prev Med 2009;36;208-17.  PMID 19215846.
Frank E, Elon L, Naimi T, et al.  Alcohol consumption and alcohol counseling behaviors among U.S. medical students.  British Medical Journal 2008; 337;a2155.doi: 101136/bmj.a2155.  PMID 18996938.
Fan A, Russel M, Naimi T, et al.  Patterns of alcohol consumption and the metabolic syndrome.  J Clin Endocriol Metab 2008; 93:3833-8.  PMID 18628524.