Christopher Shanahan, MD, MPH
CARE Unit Faculty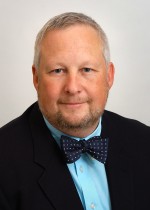 Assistant Professor of Medicine, Boston University School of Medicine
Director, Community Medicine Unit
Faculty Lead, BU Profiles
Contact
Christopher.Shanahan@bmc.org
617-414-4562
Crosstown Center, 801 Massachusetts Ave., 2nd Floor, Boston, MA 02118
Biography
Dr. Shanahan is an Assistant Professor at Boston University School of Medicine. He is the Director of the Community Medicine Unit within the Section of General Internal Medicine at Boston University School of Medicine. He was the former Associate Medical Director for the Massachusetts Screening Brief Intervention and Referral to Treatment Program.
Boston University faculty appointment: 1991
Areas of Specialization
Substance abuse
Health Care Disparities
Information Technology
Community-based Medicine
Education and Training
Fellowship
Clinical Fellow in Medicine (General Internal Medicine), Harvard Medical School, Boston, MA, 1993-1995
Residency
Chief resident (Social Internal Medicine), Montefiore Medical Center, Bronx, NY
Resident (Social Internal Medicine), Montefiore Medical Cente, Bronx, NY, 1988-1991
Education
MD, University of Medicine and Dentistry Newark, NJ
MPH (Clinical Effectiveness), Harvard School of Public Health, Boston, MA
BA (Biochemistry), Rutgers University New Brunswick, NJ
Honors and Awards
American College of Physician Executives Management Scholar, American College of Physicians, 1998 
Faculty Scholar – Centers of Excellence in Geriatric and Community Medicine, Boston University School of Medicine, 2000 
Edmond Steele Commitment to Excellence Award, Mattapan Community Health Center, 2003
Best Abstract Award Semi-finalist, Association for Medical Education and Research in Substance Abuse, 2009
Key Publications
Lois McCloskey, DrPH, MPH; Rebecca Condon, MPH; Christopher W. Shanahan, MD, MPH; James Wolff, MD, MPH, MAT, Corinna Culler, DrPH, RDH; Richard Kalish, MD, MPH, MS, Public Health, and Dentistry as Partners in Community Health: A Pioneering Initiative in Inter-professional, Practice-based Education, Public Health Management Practice, 2011, 17(4), 298–307. PMID: 21617403
Rosen, Amy K., Mull, Hillary J., Kaafarani, Haytham, Nebeker, Jonathan, Shimada, Stephanie, Helwig, Amy, Nordberg, Brian, Long, Brenna, Savitz, Lucy A., Shanahan, Christopher W., Itani, Kamal; Applying Trigger Tools to Detect Adverse Events Associated With Outpatient Surgery, Journal of Patient Safety, 7(1): 45-59 March 2011. PMID: 21921867
Shanahan CW, Beers D, Alford DP, Brigandi E, Samet JH. A Transitional Opioid Program to Engage Hospitalized Drug Users. J. General Internal Medicine, 25(8):803-808, August 2010. PMID: 20237960.
Lincoln A, Johnson P, Espejo D, Plachta-Elliott S, Lester P, Shanahan C, Abbott S, Cabral H, Jamanka A, Delman J, Kenny P. The BMC ACCESS Project: The Development of a Medically Enhanced Safe Haven Shelter. J Behav Health Serv Res, 36(4) 478-91, Oct 2009. PMID: 18830697
Shanahan CW, Lincoln A, Horton NJ, Saitz R, Winter M, Samet JH. Relationship of Depressive Symptoms and Mental Health to Repeat Detoxification. J. Substance Abuse Treatment, 29(2):117-123, Sept 2005. PMID: 16135340