Presentations – Research in the Spotlight
Congratulations to Tuhina Neogi, newly installed Alan S. Cohen Professor of Rheumatology
Congratulations to our Section Chief, Dr. Tuhina Neogi for receiving an endowed chair and being named the Alan S. Cohen Professor of Rheumatology. The installation took place via a very well-attended Zoom on Wednesday, February 17.
We look forward to celebrating in person in the near future – congratulations, Dr. Neogi!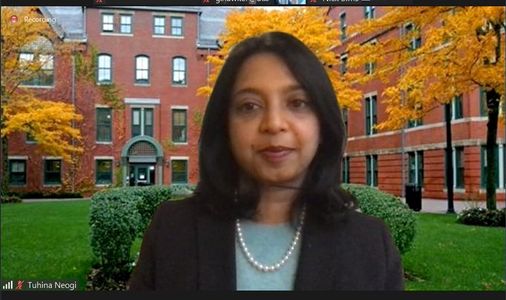 Watch the installation
---
---
Tuhina Neogi at UNC Thurston Arthritis Research Center Core Center for Clinical Research (CCCR) Speaker Series on Understanding Pain in Osteoarthritis
---
---
Michael York at the Scleroderma Foundation on the Diagnosis and Treatment of Scleroderma.