David Felson designated a Robert Dawson Evans Distinguished Professor of Medicine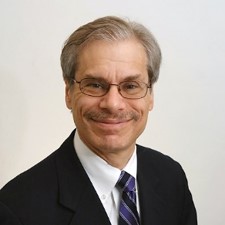 David Felson designated a Robert Dawson Evans Distinguished Professor of Medicine
Congratulations to David Felson, who was named a Robert Dawson Evans Distinguished Professor of Medicine by the Department of Medicine in Boston University.
This honorific designation acknowledges faculty at the professorial rank whose academic achievements have had an exceptional impact on their field in research, education, or clinical care. The award includes a stipend of $125,000 to further support their respective academic programs.
Dr. Felson is one of world's pre-eminent epidemiologists in osteoarthritis (OA), but occupies a broader role in rheumatology. He has been a champion of rigorous epidemiologic methods. His legacy is best exemplified by his major scientific contributions to the field of osteoarthritis and rheumatology more generally, the numerous trainees and collaborators he has worked with and helped over three decades, his important service to the university and Department of Medicine, and his patients.
Among his contributions in the field of rheumatology are: 1) He was the first to study osteoarthritis, the most common type of arthritis, providing the then novel insight that weight is a major risk factor for knee osteoarthritis; this remains the single most important targetable risk factor for the prevention and management of osteoarthritis. All modern osteoarthritis cohort studies are designed after his first study. 2) He was the first to introduce magnetic resonance imaging (MRI) to the study of knee osteoarthritis. 3) Perhaps his biggest impact has been in the development of the widely used metric for evaluating treatment response in rheumatoid arthritis trials, which is the gold standard outcome measure used by the FDA and other international regulatory agencies, and which has been adapted for numerous other rheumatic diseases. No rheumatologic drug is approved by regulatory agencies worldwide without the outcome measure that he developed.
Dr. Felson's insights and pursuit of clinically relevant science in rheumatology is complemented by his decades of mentoring to develop the next generation of academic researchers and his service to Boston University School of Medicine. He has mentored numerous individuals who are leaders in their respective fields nationally and internationally who now populate numerous academic institutions across the US and internationally.
Dr. Felson's contributions have been recognized with prestigious and highest-level awards by the American College of Rheumatology (including as Master of the ACR), the Howley Prize from the Arthritis Foundation (in 2004 and 2020), Osteoarthritis Society Research International, the American Society for Clinical Investigation, and the international Carol Nachman prize in rheumatology. As a testament to his He has also been awarded the Castle Connolly Top Doctor award every year since 2011, an award that is voted by patients and stands as a testament of dedication to, and from, his patients.
We congratulate Dr. Felson on his reception of this distinguished award.
Dr. Felson will be honored during a celebration at the December 21, 2021 Department of Medicine Faculty Meeting.