Trainee Successes in Securing Funding
Several Pulmonary Center trainees got great news from the NIH on recent grant applications, including:
Pulmonary Fellow Nicholas Bosch, M.D.
Nick will be receiving an F32 award from the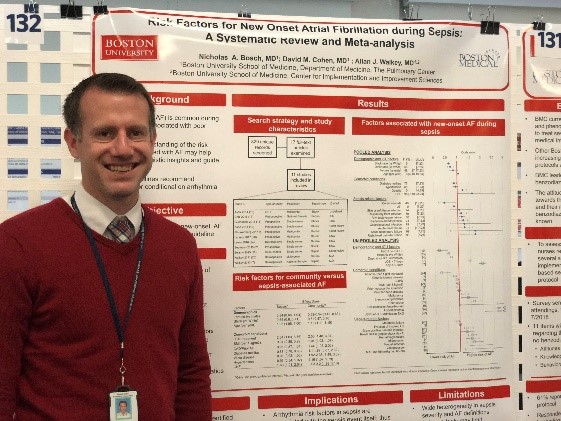 NIGMS titled "Normalizing vasopressor dose to standardize vasopressors practice in septic shock." This award will allow him, under the mentorship of Dr. Allan Walkey, to 1) develop and validate a normalized measure of vasoplegia that incorporates vasopressor dose to physiologic blood pressure response and 2) characterize and leverage practice pattern variation in vasopressor use to identify the optimal time to initiate a second vasopressor medication. The results of this work may help to standardize consensus definitions, identify patients most likely to benefit from treatments targeting vasoplegia, and improve vasopressor practices in septic shock.
Pulmonary Fellow Kari Gillmeyer, M.D.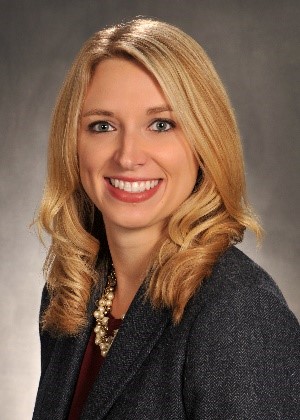 Kari will be receiving an F32 award from the NHLBI titled "Determining disparities in treatment of pulmonary arterial hypertension nationally." This award will allow her, under the mentorship of Dr. Renda Weiner, to investigate the influences on treatment for pulmonary arterial hypertension (PAH), a severe disease of the pulmonary vasculature characterized by high symptom burden, significant healthcare utilization, and poor survival. By capitalizing on rich administrative data maintained through the largest integrated healthcare system in the US, she will explore patient- and facility-level drivers of treatment in the community, with a focus on identifying potential racial/ethnic or economic disparities in treatment rates of PAH. The results of her work will establish a foundation on which to build and implement effective strategies to improve treatment rates and mitigate health disparities for patients with PAH.
Ph.D. Student Adeline Matschulat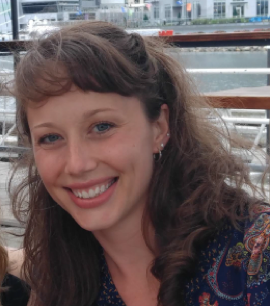 Addie will be receiving an F31 award from the NHLBI titled, "Defining molecular signals that influence airway basal cell renewal and growth." This award will allow her, under the mentorship of Dr. Bob Varelas, to investigate basal sells in the airways. These cells are the resident stem cells of the airway epithelium and understanding how they are regulated and maintained is important for understanding their aberrant growth in diseases, such as COPD, cystic fibrosis and cancer, as well as for developing novel methods for harnessing these cells for the purposes of regenerative medicine. Specifically, Addie  will study how the Hippo pathway, an important pathway for regulating cell growth and cell fate decisions, and Hippo pathways effectors impact basal cell maintenance and growth in the airway epithelium.