Paul Tornetta, III, MD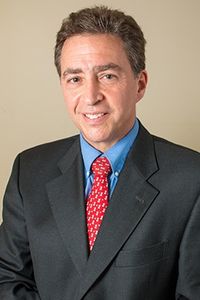 Dr. Paul Tornetta is Chief and Chair, Professor and Residency Program Director in the Department of Orthopaedic Surgery at Boston University Chobanian & Avedisian School of Medicine and the Director of Orthopaedic Trauma for the Boston Medical Center.  Dr. Tornetta received his bachelor's degree in chemistry and mathematics from Franklin and Marshall College in Lancaster, Penn.  He earned his medical degree from SUNY-Health Science Center at Brooklyn (NY), where he also completed his internship and residency in orthopaedic surgery, followed by a fellowship in Acetabular/Pelvic Fractures at the Hospital of the Good Samaritan in Los Angeles under Joel Matta, MD.
Dr. Tornetta has expertise in multicenter trials and trial methodology, serving on the executive committees of the SPRINT, FAITH, TRUST, and FLOW trials. He leads the Orthopaedic Trauma Research Consortium and was on the executive committee of the department of defense funded METRC consortium.  He has lectured extensively worldwide on orthopaedic trauma, evidence-based literature application, and education. He has served on the faculty of more than 250 American Academy of Orthopaedic Surgery (AAOS) CME, Orthopaedic Trauma Association (OTA) and international symposia and skills courses as well as developing new educational programs for these organizations.  An author of more than 250 peer-reviewed publications, Dr. Tornetta is also a lead editor for Rockwood and Green's textbook on fracture care (an industry standard) and an editor of multiple other textbooks and textbook series. He has contributed to the field with the development of new surgical techniques as well as implants.
Dr. Tornetta has served many roles for national and international orthopaedic associations. He has been the chair of multiple committees, served on the board, and is the incoming chair of the Council on Education for the AAOS, is a past president of the OTA and was an American British Canadian (ABC) traveling fellow. The recipient of numerous awards and honors, including the Orthopaedic Research and Education Foundation clinical research award, several BUSM Robert E. Leach Resident Teaching Awards and OTA Bovill Awards, Dr. Tornetta has been named a Castle Connolly Top Doctor every year since 1999 and Boston Magazine Top Doc since 2006.
Specialty
Orthopaedic Trauma
Office Address
Boston University Orthopaedic Surgical Associates
725 Albany St.
Shapiro 4th Floor, Suite 4B
Boston, MA  02118
Patient Appointments/Referrals
Patients should call the Orthopaedic Scheduler at 617-414-4865 to schedule an appointment.
Referring physicians should call the Clinical Coordinator at 617-414-5794 for consultation or transfers.
Out of state referring physicians should call 877-303-1234 for consultations and transfers.
Medical School and Graduation Year
MD, 1987
State University of New York
Health Science Center at Brooklyn, Brooklyn, New York
Residency, Specialty, and Graduation Year
1987 – 1988
Intern, General Surgery
State University of New York – Health Science Center at Brooklyn
Brooklyn, New York
1988 – 1992
Resident, Orthopaedic Surgery
State University of New York – Health Science Center at Brooklyn
Brooklyn, New York
Residency Fellowship, Specialty, and Graduation Year
1992 – 1993
Fellow, Acetabular and Pelvic Fractures
Hospital of the Good Samaritan
Los Angeles, California
Board Certification, Year Received
American Board of Orthopaedic Surgery
1995
Research/Clinical Interests
Trauma and complex articular fractures
Fracture healing
Minimally invasive surgery
Fractures in the elderly
Scientific Collaborations
OTRC, Orthopaedic Trauma Research Consortium
METRC, Major Extremity Trauma Research Consortium
SPRINT
FAITH