Clinical Facilities
Boston Medical Center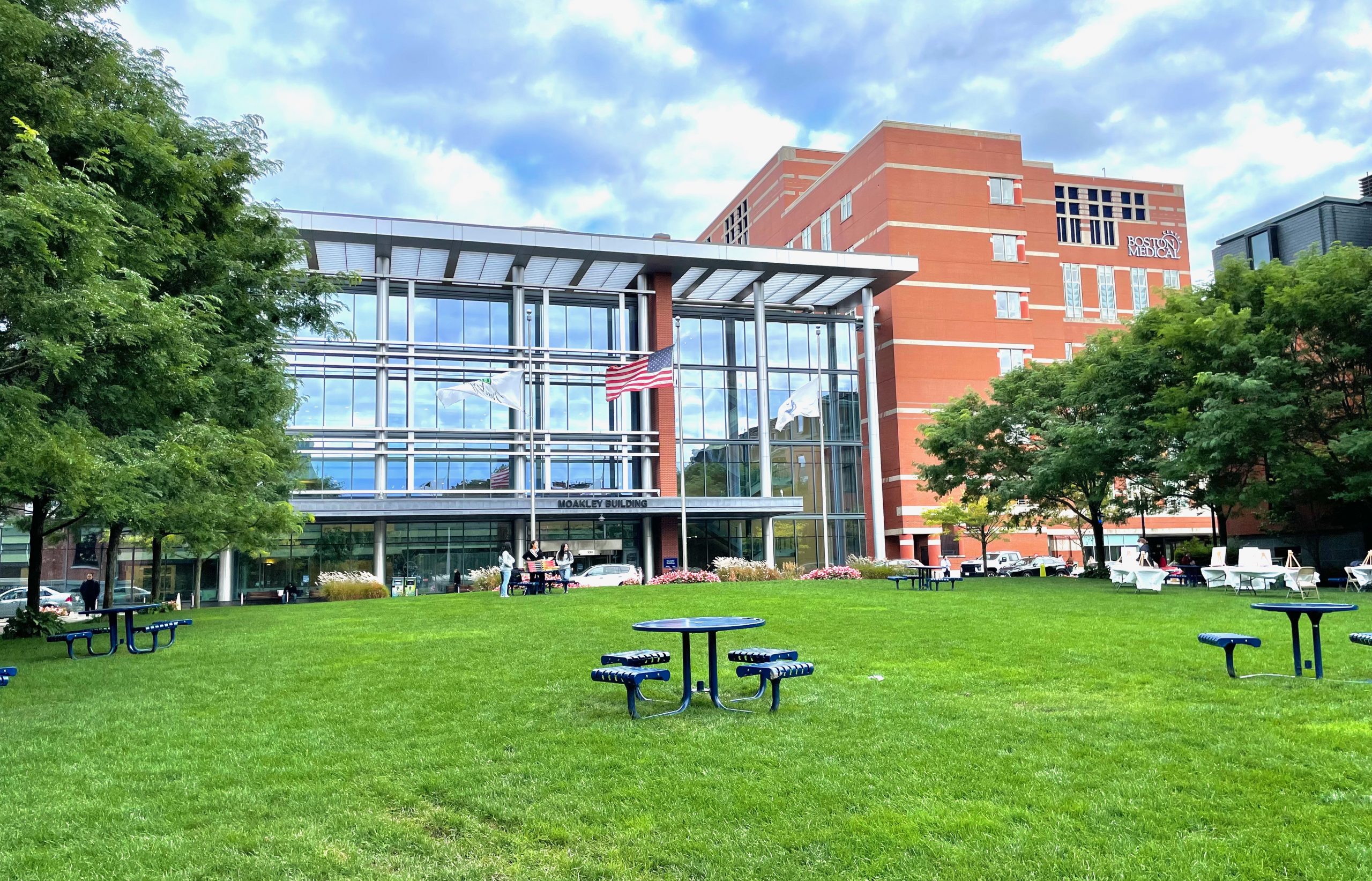 Boston Medical Center is a private not-for-profit, 496-licensed bed, academic medical center located in Boston's historic South End. The Hospital is a primary teaching affiliate for Boston University School of Medicine. Emphasizing community-based care, Boston Medical Center, with its mission to provide consistently accessible health services to all, is the largest safety net hospital in New England. Boston Medical Center provides a full spectrum of pediatric and adult care services, from primary to family medicine to advanced specialty care. With the largest 24-hour Level I trauma center in New England, our Emergency Department had more than 128,840  visits last year.
Focusing strongly on urban health, Boston Medical Center is a founder of Boston HealthNet, the network affiliation of the medical center, Boston University School of Medicine and 15 community health centers. Boston HealthNet is an integrated health care delivery system whose partners provide outreach, prevention, primary care and specialty care and dental services at sites located throughout Boston's neighborhoods.
As the principal teaching affiliate of Boston University School of Medicine, Boston Medical Center is devoted to training future generations of health care professionals. Every member of the hospital's medical and dental staff holds an academic appointment at the Boston University School of Medicine or at the Goldman School of Dental Medicine. Boston Medical Center operates 68 residency training programs with more than 702 resident and fellowship positions.
Boston Medical Center is a recognized leader in groundbreaking medical research. Boston Medical Center received more than $118 million in budgeted sponsored research funding in 2014, and oversees 529 research and service projects separate from research activities at Boston University School of Medicine. The world-renowned researchers at Boston Medical Center conduct both basic, laboratory-based biomedical research, and clinical research programs, including sickle cell, infectious disease, cardiology, vascular biology, Parkinson's disease, geriatrics, endocrinology, and hematology/oncology.
The Department of Neurology provides an inpatient and consultation services for the Hospital. Neurology residents are provided with experience in all aspects of general neurology. All cases admitted to Boston Medical Center are teaching cases and are handled by the resident with the supervision of a faculty member. The resident, under supervision, performs many of the diagnostic procedures and is responsible for day-to-day patient management.
Boston VA Healthcare System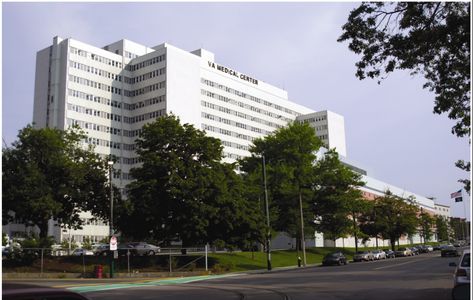 VA Boston Healthcare System (VA BHS) is a large medical center encompassing three campuses and six community outpatient clinics. VA BHS is affiliated with Boston University Medical School and Harvard Medical School, as well as numerous other institutions. The Medical Center serves as a national Research and Development center for medical research and is a major tertiary care center for the VA New England Healthcare System Veterans Integrated Service Network (VISN).
VA BHS has 384 authorized hospital beds and offers care to over 10,000 inpatients and close to 60,000 outpatients per year.
VA BHS Neurology Service provides care to patients with a broad range of acute and chronic neurological diseases. Areas of special strength at the VA are electrodiagnostic techniques (EEG & EMG) and specialty clinics.
Solomont SIM Center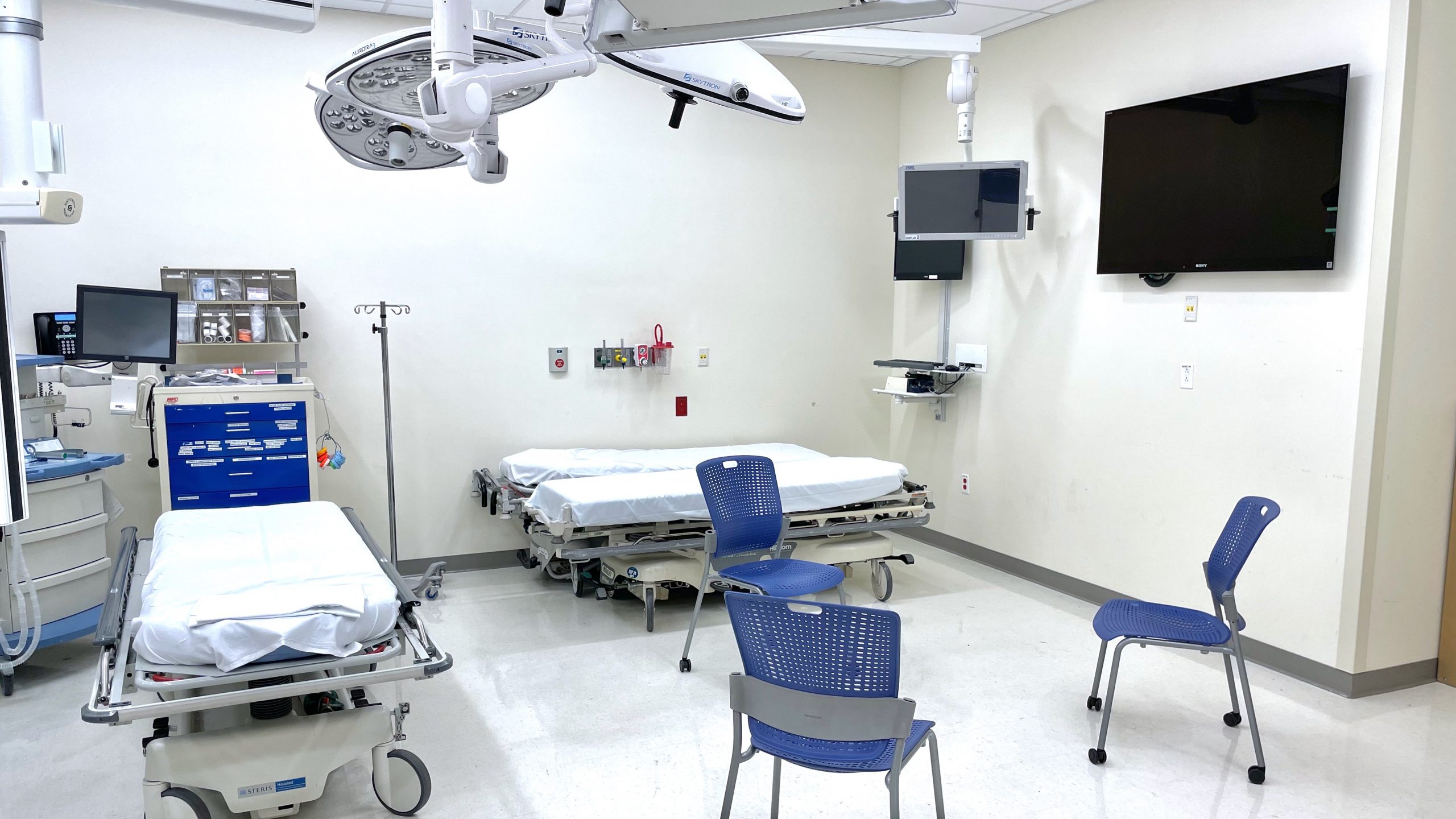 The Solomont Center is a multi-disciplinary learning center. It provides experiential training for nurse competencies, resident procedural technique as well as complex patient care scenarios across all specialties.  Using high-fidelity computer assisted mannequins in realistic patient-care environments, from the operating room to the inpatient room, it can simulate virtually any clinical situation. This provides a unique, friendly, and safe environment from which to learn how to improve our delivery of patient care, and to make BMC the safest hospital possible for our patients.