Neuromuscular Disease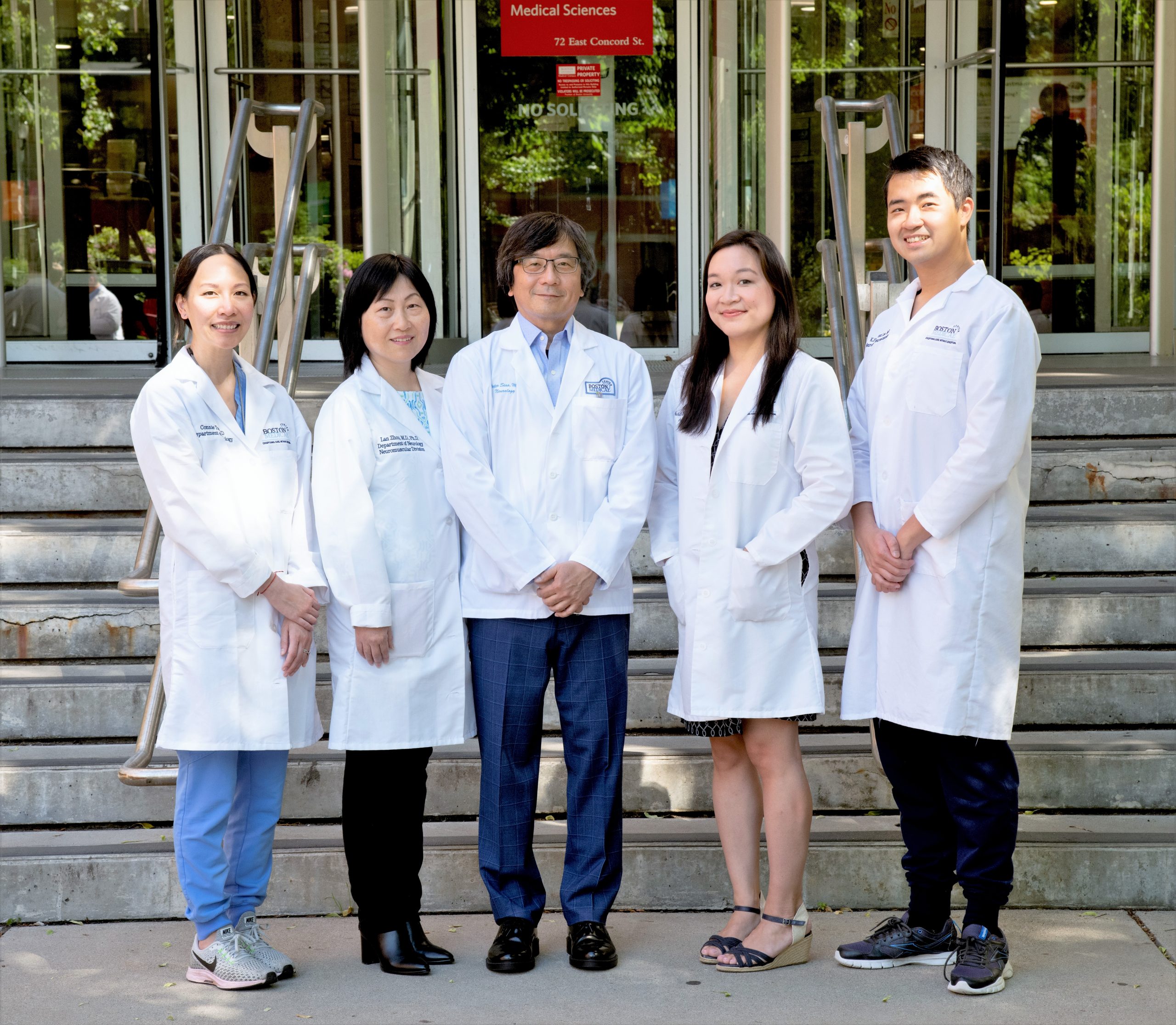 The Neuromuscular Program at Boston Medical Center provides consultation for inpatients and outpatients as well as a full range of diagnostic testing and electromyographically guided botulinum toxin injection. The expertise of our board certified neurologists encompasses the full range of neuromuscular disorders including peripheral neuropathies (including those secondary to toxic exposures), compression neuropathies, traumatic injury to nerves, amyotrophic lateral sclerosis (ALS), myasthenia gravis and myopathy.
Sites
BMC Shapiro Ambulatory Care Center: Inpatient and outpatient office consultations are provided as well as inpatient and outpatient electrodiagnostic testing and procedures.
Veteran's Administration Boston Healthcare System (Jamaica Plain, West Roxbury): The full range of services is available through the VA system.
Diagnostic Testing and Procedures
The EMG laboratory can accommodate adults, children and infants. The combined laboratories perform over 1800 studies each year. These include:
Routine Nerve Conduction Studies and Electromyography (EMG)

Single Fiber EMG

Laryngeal EMG for disorders of voice and phonation

Ischemic forearm testing for metabolic diseases of muscle

EMG guided botulinum toxin injection
Education and Training
A one-year ACGME-accredited Neuromuscular Medicine Fellowship is offered for graduates of an ACGME-accredited neurology residency training program. In addition, the neuromuscular faculty participate in the education and training of residents who wish to gain experience in neurophysiological testing and other procedures. Medical students may apply for a two-week neuromuscular elective. Trainees are invited to participate in clinical neurophysiology conferences.
Research
Our faculty has published extensively on novel EMG and nerve conduction techniques, the development of special electrodes, peripheral neuropathies, myasthenia gravis and ALS.
Referrals
Patients are typically referred by their primary care physician. Patients are seen for routine evaluations and second opinions. Patient appointments can be made at the following numbers:
Shapiro Ambulatory Care Center (office visits)  – 617-638-8456
EMG Lab  – 617-638-7979
VA Medical Center (Jamaica Plain) – 617-232-9500 x 4827
Faculty
BMC Shapiro Ambulatory Care Center:
VA Medical Center:
Kian Salajegheh, M.D., Director, Neuromuscular Center and EMG Laboratory