Internal Medicine Interest Group (IMIG)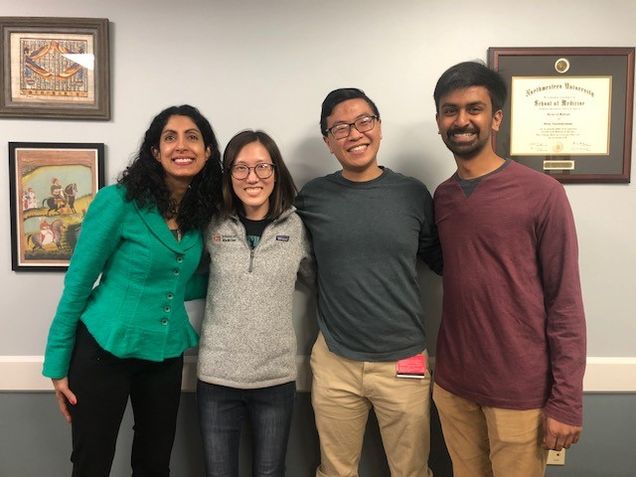 The BUSM Internal Medicine Interest Group, IMIG, is the student-led group that plans activities designed to educate the student body on the field of Internal Medicine and its various subspecialties. The group, led by 2nd year BUSM students and faculty advisor Dr. Sonia Ananthakrishnan, provides junior medical students with experiences within and about internal medicine as a medical specialty and as a possible career choice.
IMIG annually organizes over half a dozen events throughout the course of the academic year.  Examples include a panel discussion and speed-dating with community-based primary care physicians during Primary Care week every October, clinical case-based discussion sessions with IM residents, hands-on cardiac heart sounds workshops led by fellows and faculty, addiction medicine and global health education sessions and the very popular and well-attended annual session with 4th year BUSM students recently matched in IM.  In addition to fostering professional identity development, IMIG strives to provide an opportunity for students to learn, network, and relax together.
If you have any questions, contact Dr. Sonia Ananthakrishnan at Sonia.Ananthakrishnan@bmc.org.