Announcement Regarding the Stem Cell Transplant Program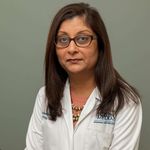 It is with mixed emotions that I am sharing the news that Vaishali Sanchorawala, MD, will be stepping down from her position as stem cell transplant director as of July 1.
Dr. Sanchorawala's accomplishments in this role have been truly remarkable. Under her leadership, the stem cell program has been a shining example of how to provide high-level, complex care to patients at a medical center that truly serves everybody. Over the past years, Dr. Sanchorawala has led multiple successful FACT accreditation efforts and has led the program in numerous clinical research studies, all while also making sure patients are receiving compassionate and personalized care. We are truly grateful for all that Dr. Sanchorawala has accomplished in this position, and are thankful that she will be available to assist in the transition while continuing to dedicate time to her other major leadership role as director of the Amyloidosis Center.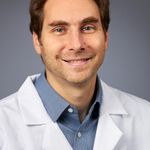 I am, at the same time, excited to announce that Raphael Szalat, MD, PhD, will become the new director of the stem cell program. Dr. Szalat is well known to us as both a current faculty member and graduate of our fellowship program, and will bring to the program considerable experience and expertise. Prior to completing his fellowship with us, Dr. Szalat completed clinical training in Paris, received a Master's Degree in Immunology from the Pasteur Institute, and received a Ph.D in Hematology from the Universite Paris Sorbonne. He additionally served for three years as "Chef de Clinique" in Immunology and Hematology at Saint Louis Hospital in Paris, and completed a 5-year research fellowship with Dr. Nikhil Munshi at Dana-Farber Cancer Institute.

Please join me as we enthusiastically welcome Dr. Szalat to his new role, and as we thank Dr. Sanchorawala for her incredible years of service and efforts in building and creating the outstanding stem cell program we have today.