Meredith Halpin Accepts Role of Associate Fellowship Program Director in Hem Onc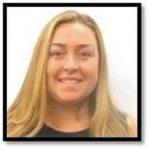 I am absolutely delighted to announce that Meredith Halpin has accepted a newly created role of Associate Fellowship Program Director in the section of Hematology/Oncology. In this position, Meredith will work closely with Mark Sloan as we continue to develop our fellowship program, where by all accounts we are seeing a high amount of interest both among graduating BU residents and nationally.
Meredith is a graduate of the geriatric oncology program here at BU, and many of us remember her as an absolutely outstanding Chief Fellow. In addition to continuing her work in GU Oncology, this new position will allow Meredith to also pursue a longstanding interest in trainee education. We could not be more excited for Meredith, and for the future of our fellowship program! Congratulations Meredith!