Raphael Szalat, MD, PhD, Accepts Offer to Join Section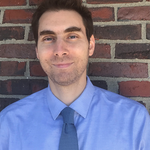 We are delighted to announce that Raphael Szalat, MD, PhD, has accepted an offer to join the section of Hematology/Oncology in a new position as Director of the Multiple Myeloma Program. In this capacity, Dr. Szalat will help lead our clinical efforts in multiple myeloma and will also initiate a laboratory-based research program focused on identifying the molecular and genetic basis of this disease.
Dr. Szalat is an accomplished physician/scientist who received his MD and early medical training in Paris, and then served as Chef de Clinique for three years in Immunology and Hematology at Saint-Louis Hospital. He subsequently received a Ph.D from the University of Paris, Sorbonne while also working as a research fellow investigating the genomics of multiple myeloma with Dr. Nikhil Munshi at Dana-Farber Cancer Institute and Harvard Medical School. In this early stage of his career he has already published widely, and is currently completing his hematology/oncology fellowship here at Boston University where he has impressed us all with his clinical skills as one of our chief fellows.
We are absolutely thrilled to have him join us!