Welcome New Cui Lab Members
Please join us in welcoming the following new members to Cui Lab!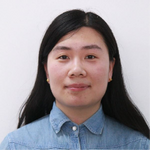 Yanan Sun, Ph.D., is a Postdoctoral fellow and joined the lab in 2020. She obtained her Ph.D. degree in biochemistry and molecular biology in June 2020 from the National Institute of Biological Sciences, Beijing, and Beijing Normal University. Her research interest focuses on the molecular mechanism of clearance of protein aggregates or damaged organelles in fundamental cellular processes. Outside of research, she enjoys watching movies and different TV series and eating good food.




Anita Dong is currently an undergraduate student at Boston University studying Biochemistry and Molecular Biology, with a minor in Public Health. She is from Queens, NY, and decided to study in Boston as she has a dedicated passion for healthcare and research. A cool experience she has had is working as an allergy and gynecology scribe at Massachusetts General Hospital. In her free time, she enjoys walking around the city, trying new foods, and taking photos.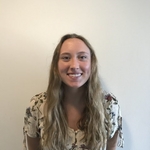 Kate Gaynor is currently an undergraduate junior majoring in Neuroscience and minoring in Public Health. She is from Howell, New Jersey and has a passion for healthcare and the brain sciences. In her free time, she enjoys reading, exploring Boston, and spending time with friends!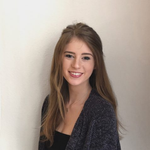 Nika Kozlov is currently a Human Physiology undergraduate studying at Boston Universities Sargent College of Health and Rehabilitation Sciences. She is from Cupertino, California. When Nika is not studying, she enjoy practicing yoga, visiting museums, and exploring Boston!




Jhevanae Langley: is currently a senior at Boston University majoring in health science. She was born in Jamaica but grew up in Brooklyn for most of her life. Jhevanae's interest in research began her freshman year of college where she worked to characterize the functions of macrophages. In Dr. Cui's labs she hope to make a contribution to the study of blood disorders and cancer as it affects many Americans and has affected both of her maternal grandparents. Outside of research, she enjoys traveling and trying all the new restaurants that Boston has to offer.



Nicole Nguyen is currently an undergraduate junior majoring in Human Physiology and minoring in Medical Anthropology. She is from Garland, TX, which is right outside of Dallas. Outside of her academics and passion in medicine, she has many hobbies, such as painting, hiking, and music.
You can also find all research staff information from the Cui lab website: https://sites.bu.edu/cuilab/people/.
We are thrilled to have them all join the Section!