Student Lunch with Alumni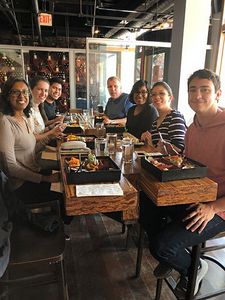 On 6/3/2019, the GPGG students were able to grab lunch with a 2016 alum of the GPGG program, 
Akshaya Ramesh! She was able to pass on some words of wisdom about applying to postdoc positions, the importance of networking, and life after a PhD. Thank you so much for taking the time to visit with us and we hope to connect with more alumni to continuously inspire passion and creativity amongst current and prospective GPGG students!