Current Students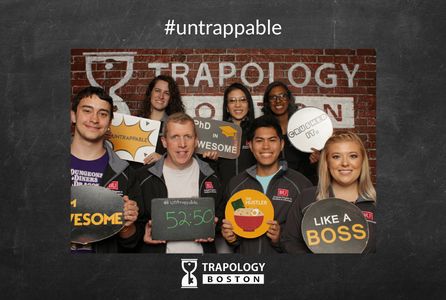 The students of the GPGG are a diverse group.  Each has a strong background in research and helps support the strong community and learning environment.
Gian Sepulveda (Grishok Lab)
Gian is a sixth-year GPGG PhD student in the lab of Dr. All Grishok. The Grishok lab is currently working on MYC regulation in the context of triple negative breast cancer, as well as the epigenetic regulation of the histone 3 lysine 79 methyltransferase DOT1L. Gian's project focuses on the co-regulation of genes by DOT1L and c-Myc. Preliminary data suggests that DOT1L is involved in the activation of c-Myc to drive gene transcription. He plans to move toward science communication and teaching, with a particular interest in journal editing. Outside of the lab, he enjoys songwriting, cycling around Boston and video games.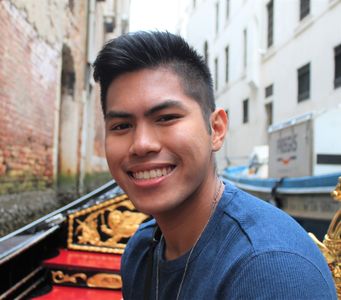 George Chen (Dries Lab)
George is a fifth year student in GPGG working in the lab of Ruben Dries in the department of Hematology Oncology. The lab focuses on spatial transcriptomics and how this technology can be applied to understand the mechanisms and heterogeneity of triple negative breast cancer. In his free time, George enjoys listening to music and drawing.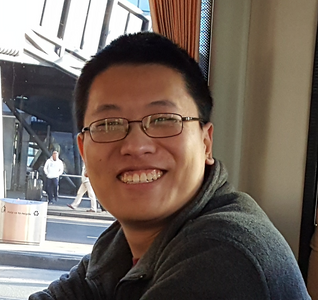 David Engel (Waxman Lab)
David is a fourth year PiBS student in the GPGG program. He is a member of Dr. Waxman's lab on the Charles River Campus. David's project is focused on the differentiating different forms of fatty liver disease by identifying unique genetic markers through computational analyses. His hobbies include creating things through drawing, digital painting, and wood carving. At the same time, David likes pushing his physical limits with boxing, a good sparring match, and working out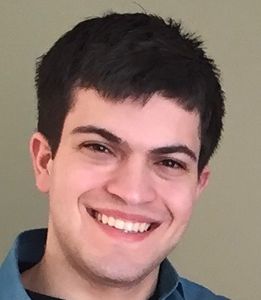 Taylor Matte (Hawkins Lab)
Taylor is a sixth year PhD Candidate in the Hawkins Lab at the Center for Regenerative Medicine (CReM). In his thesis work, he seeks to use an iPSC-based multi-omic approach to construct a roadmap of airway development.  Outside of the lab, Taylor serves on the BU Anti-Racism Taskforce, where he teaches in the MedSci program seeking to increase equity in STEM education. He also enjoys sensory deprivation tanks, themed parties, and Björk.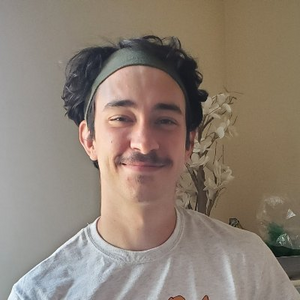 Megan Snyder (Sherr Lab)
Megan is a fifth year GPGG PhD candidate in the laboratory of Dr. David Sherr. The primary focus of the Sherr lab is to understand the immunological and molecular mechanisms that influence cancer risk through the interactions between the aryl hydrocarbon receptor (AhR) and both environmental and endogenous ligands. Her project involves understanding the role of the AhR as a driver of both tumorigenesis and immune suppression in lung and oral cancers by elucidating the genetic and phenotypic consequences of the AhR>IDO>Kyn>AhR ligand amplification loop. This research, in conjunction with data from the Precancer Genome Atlas, aims to identify a genetic signature indicating—but prior to—tumor development when AhR inhibitors can be administered to intercept and prevent cancer. Megan's broader interests include gene therapy, translational research, and a passion for developing novel treatments that utilize personalized and preventative medicine. Outside of the lab, she enjoys keeping up her circus skills, playing soccer, competing in bar trivia, and binging good TV shows.
Dylan Steiner (Lenburg Lab)
Dylan Steiner is a fourth-year student in the Genetics & Genomics PhD program at Boston University School of Medicine in the lab of Marc Lenburg and Avi Spira and the lab of Jennifer Beane. His current research interests are on lung cancer subtype biology, premalignancy, and development of lung cancer biomarkers for early detection and precision medicine. Dylan enjoys live music, surfing (when in his home state of California) and nurturing his houseplants.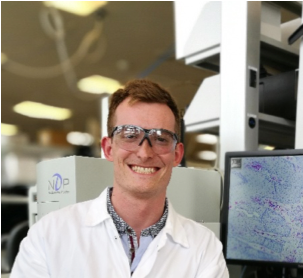 Robert Fisher (Alani Lab)
Robert is a fourth-year GPGG PhD candidate in the lab of Dr. Rhoda Alani. Robert's project aims to better understand the role of transcriptional repressor complexes in metastatic, therapeutic-resistant melanomas. He is currently using xenograft systems, epigenetic therapies, and a multi-omic approach to elucidate the overarching connection between the CoREST complex, epithelial-mesenchymal transition, and melanoma. Outside of the lab, Robert enjoys browsing Bandcamp for music ranging from jazz to techno, cooking and trying new foods, reading, fermenting, and listening to comedic podcasts.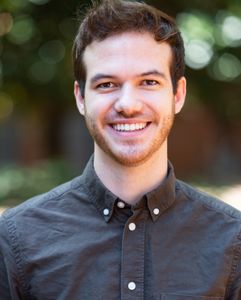 Junxiang Xu (Dries Lab)
Junxiang is a fourth- year GPGG PhD candidate. He is co-mentored by Dr.Ruben Dries and Dr. Joshua Campbell. His research will be focusing on spatial omics and single-cell sequencing on prostate cancer, as well as the application of data analysis software related to them. In Junxiang's spare time, he likes hiking and other outdoor activities.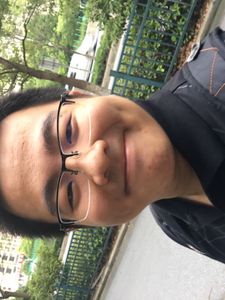 Thomas Liontis (Grishok Lab)
Thomas is a fourth-year GPGG PhD student in Dr. Alla Grishok's lab. He is currently investigating how the endogenous RNA interference pathway regulates viability and life span in C. elegans during loss of the histone methyltransferase DOT-1.1 or reduced insulin/IGF-1 signaling (rIIS). He is performing and analyzing small RNA sequencing to further characterize dot-1.1 and rIIS mutants. When not confining himself to the lab, Thomas can be found playing table tennis, performing some musical instrument, or walking with his family around Arsenal Yards.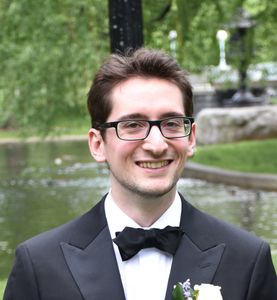 Hanna Barlit (Labunsky Lab) 
Hanna Barlit is a fourth-year student in the lab of Dr. Labunskyy in the department of Dermatology. The lab research interest is to investigate transcriptinal and translational changes during aging utilizing high-throughput sequencing in combination with biochemical approaches. Hanna's project is mainly focused on studying an interplay between iron regulation and a cell cycle in context of aging. Outside of the lab, Hanna enjoys long walks with her husband and cooking together.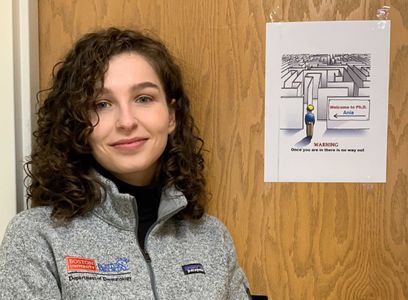 Edward C. Ruiz (Dries and Fiszbein Labs)
Eddie is a third year PhD student in GPGG. His research interests include RNA processing, spatial transcriptomics, and machine learning. He is co-mentored by Dr. Ana Fiszbein and Dr. Ruben Dries. Outside of the lab, Eddie enjoys watching basketball, exploring the great outdoors, and chilling with his cat.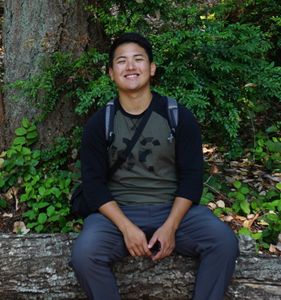 Erin Hennessey (Kotton Lab)
Erin is a third year PhD student in Dr. Kotton's lab. She is researching gene therapy solutions for ABCA3-associated childhood interstitial lung disease. Erin's hobbies include playing piano, attending concerts, and exploring the city with a bubble tea in hand.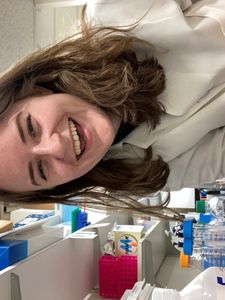 Jason Weis (Mazzilli and Dries Labs)
Jason is a third year PhD student in the labs of Sarah Mazzilli and Ruben Dries. His work will use a variety of spatially resolved multi-omic assays and computational analyses with the aim of identifying biomarkers indicative of tumorigenesis and disease progression of early lung cancer. Outside of the lab, Jason keeps himself busy with swimming and cycling.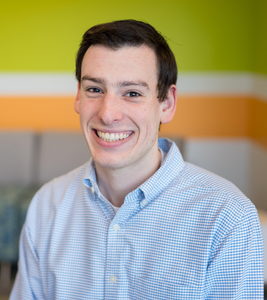 Rachael Thomas (Blower Lab)
Rachael is a third year GPGG student in the lab of Dr. Mike Blower. The Blower lab is interested in understanding how cell division changes gene expression in mitotic and meiotic cells, and how the process of transcription affects chromosome segregation. Rachael spends her free time knitting and listening to music, podcasts and audiobooks.


Owen Sanborn (Cifuentes Lab)
Owen is a second year GPGG PhD student mentored by Dr. Daniel Cifuentes in the biochemistry department. The lab's focus is in mechanisms of RNA regulation involving microRNA, RNA-binding proteins, and RNA modifications. Owen's project focuses on developing a single cell approach to mapping microRNA activity in developmental trajectories. In his free time, Owen enjoys running in Boston's parks and trying new foods.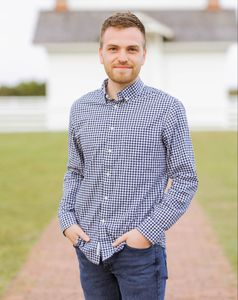 Lauren Ayers (Kotton Lab)
Lauren is a second-year PhD student in the Kotton Lab. Her research interests include lung developmental biology and regenerative medicine, and her research will utilize iPSC-derived alveolar epithelial type I (iAT1) cells. Outside of the lab, Lauren enjoys rowing, cycling, cooking, and spending time with her family (including her cat, Potato).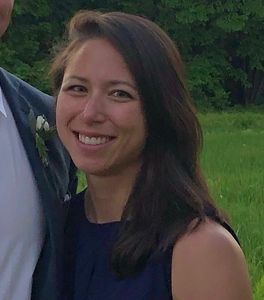 Kaitlyn Alimenti (Blower Lab)
Kate is a second-year Ph.D. student in Dr. Michael Blower's lab. During division, a cell undergoes drastic structural changes that coincide with alterations to gene expression. Kate is interested in understanding how mitotic transcriptional silencing promotes proper chromosome segregation. In her work, Kate is developing new ways to integrate CRISPR systems with techniques from cell biology and biochemistry. Outside of the lab, Kate enjoys exploring the outdoors, cooking, and cheering on Boston sports teams.