Meet Our Fellows

Geriatric Medicine Fellows
2020-2021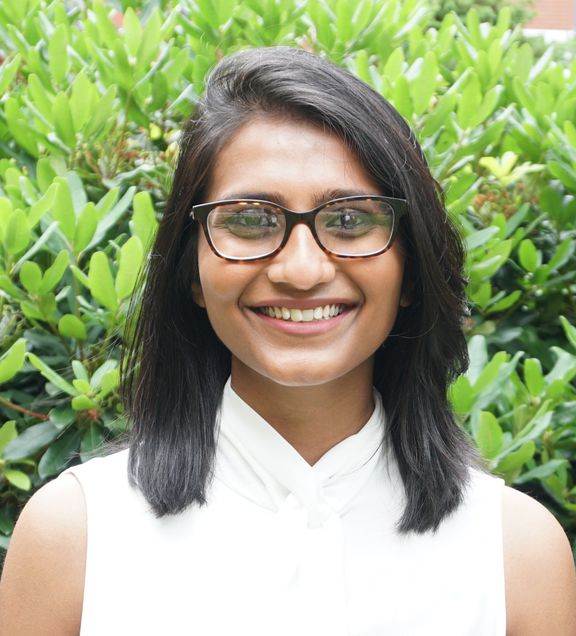 Shravya Budidi, DO
Email: Shravya.Budidi@bmc.org
I'm from South Carolina and went to medical school at Edward Via College of Osteopathic Medicine, I then moved to Illinois and completed my family medicine residency at Advocate Lutheran General Hospital. I was introduced to home care during my medical school rotations, and it was a concept that resonated with me. In residency, I helped create a structured home based care curriculum to teach others about home based care. I am so fortunate to be in fellowship at the birthplace of home-based care, BU! Furthermore, the variety of care settings, strong mentorship and the opportunities to get involved with medical education further reaffirmed why I chose BU for my geriatrics fellowship. I am the most excited about learning to practice geriatrics in different care settings from patient's homes to the clinic to the nursing homes and in the VA and inpatient. I am particularly interested in home care and incorporating it into structured medical school curricula, primary care residencies, and in my future practice. I enjoy any activity that involves spending time with my family and friends. I'm always ready to curl up with a good novel. Prior to COVID-19, I enjoyed traveling and while I look forward to more adventures in the future – I'm having fun exploring Boston!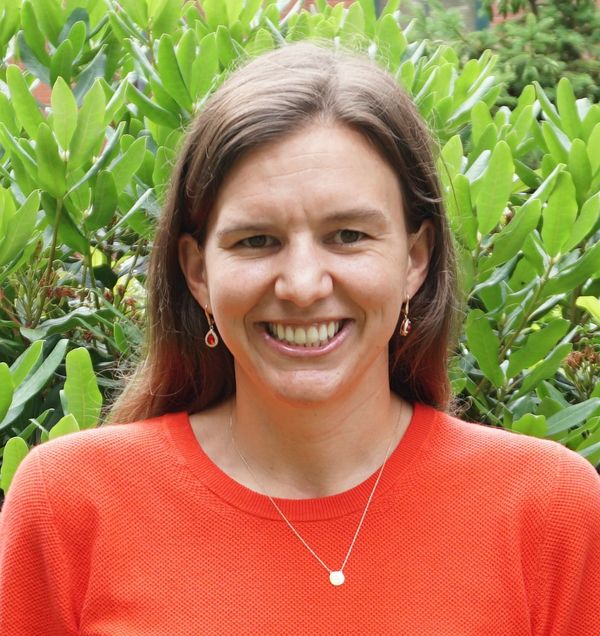 Emily Cetrone, MD
Email: Emily.Cetrone@bmc.org
I am originally from Virginia, and for undergrad, I went to Davidson College in North Carolina. I then spent some time in Washington, D.C., teaching/figuring out next steps before deciding to go to medical school and heading home to the University of Virginia. I went on to complete my Internal Medicine residency nearby in Boston at Brigham where I was in one of the primary care tracks and now am thrilled to be at BMC for geriatrics. There were honestly so many things about BU geriatrics that led me to choose it for fellowship, and I knew immediately following my interview day that it was where I wanted to be. I was so impressed by all of the faculty I met that day (and continue to be) and felt they embodied what I most love about geriatrics – the teamwork and dedication that are needed to take care of our most complex and vulnerable patients. I also chose BU because of the opportunity to have so many different continuity experiences (nursing home, clinic, and home care), which is one of the things I am most excited about for this year. There are also lots of various avenues to get involved in other areas, and one of my main interests is medical education. Outside of work, I love all things outdoors, and New England is such an amazing place to be for this, especially because there are so many incredible day trips. I love hiking and biking, and my newest hobby is stand up paddle boarding, so I am always looking for new trails/lakes/reservoirs/beaches to try out!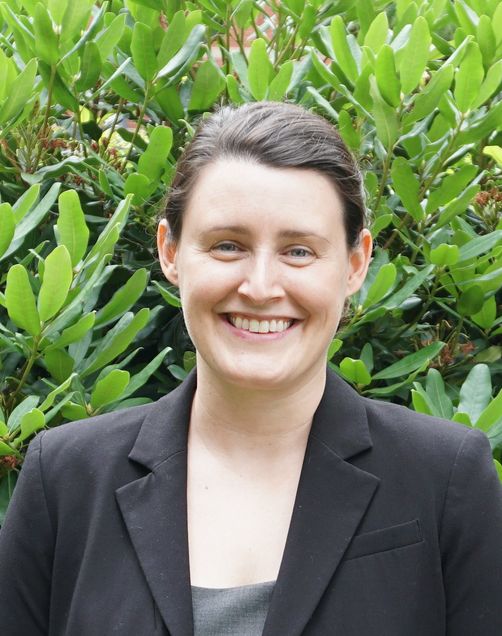 Sarah King, MD
Email: Sarah.King@bmc.org
I grew up in Vermont and went to University of Vermont for undergrad and medical school. I came to Boston Medical Center for residency training in internal medicine. I chose to stay at BMC for my geriatrics fellowship for a variety of reasons. First, I am proud to work at an institution that serves both as an academic medical center, as well as the largest safety net hospital in Boston with a mission that reflects this. Second, I was drawn to the extremely wide variety of clinical experiences offered to geriatric fellows and I know that when I graduate, I will be prepared to care for patients across several sites of care. Third, and perhaps most important, the BU Geriatrics Department is full of amazing people (physicians, nurses, support staff) who are passionate about mentorship, inclusion and creating a new generation of clinically competent geriatricians. I am looking forward to getting to know my panel of patients this year and am particularly thrilled about working with my panel of home care patients. I am excited to be able to improve my ability to be a part of an interdisciplinary team – an essential piece to taking care of older adults. I am particularly interested in quality improvement and am looking forward to participating in QI projects in several different sites of care. Outside of work I enjoy spending time with my partner, John, and our dog Lucy. We enjoy exploring hiking spots and breweries around Boston. I also love cooking, baking bread, running and am enjoying having a small vegetable garden this year.
2nd Year GRECC Fellow
2020-2021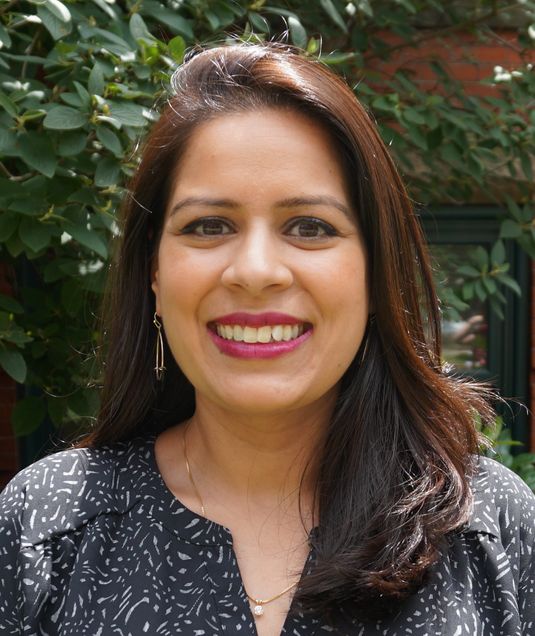 Shivani Jindal, MD, MPH
Email: Shivani.Jindal@bmc.org
I attended medical school at Wright State University Boonshoft School of Medicine in Dayton, Ohio. During this time, I completed my MPH with a concentration in Health Services Management and Policy at The Ohio State University. I did residency in Internal Medicine at University of Cincinnati and served as a Chief Resident in Quality & Safety at the Cincinnati VA Medical Center. After my chief year, I stayed on as a hospitalist attending and transitioned to the VA Boston Healthcare System in 2015. I have a strong interest in the quality of care provided to older adults and projects that highlight the humanism in medicine, especially in the geriatric patient population. During the clinical year of fellowship, I very much enjoyed the opportunity to practice home care medicine and experiencing the PACE model of care. In addition, the section really made me feel like part of the team and provided quality mentorship. I decided to pursue a second year in fellowship to improve my skills in designing studies, grant writing and focus my interests for my future career pursuits. The opportunity to have dedicated research time was appealing to me and the ability to be associated with both the VA and my home program (BU) is definitely a strength. This year I will be pursuing two main projects: assessing needs for point of care ultrasound in the home care and post-acute care settings as well as working with a team on implementation of the Age-Friendly Health System into the VA Boston Healthcare System. Outside of work, I treasure time with family and friends. I enjoy running through some of the beautiful Boston parks and I have a toddler who definitely loves to be out and about as well. There are many great communities and ways to get involved In Boston!
Geriatric Oncology Fellows
2020-2021

Maya Abdallah, MD
Email: Maya.Abdallah@bmc.org
I am excited to be joining BU/BMC for combined geriatric oncology training. I recently completed my internal medicine residency, followed by a year as chief resident, at the University of Massachusetts Medical School – Baystate in Western Massachusetts. Before that, I completed my medical education at the University of Balamand, in my home country Lebanon.
I chose BU/BMC for combined geriatric oncology training for so many reasons including:
1) This is the only ACGME accredited combined program providing trainees with formal training (and eligibility for board certification) in the booming field of geriatric hematology and oncology that cares for older adults with malignancies
2) BU/BMC is a unique institution that is both an academic medical center and a safety-net hospital which allows trainees opportunities to work with and learn from experts in their field while treating patients from a variety of cultural and socioeconomic backgrounds,
3) Collegial environment with strong mentorship early on. This translates into smooth patient care as well as responsiveness and willing to support trainees' unique interests by connecting them with mentors from across the institution and affiliated practices, including the Boston VA system.
Massachusetts has been my home away from home throughout training and I am so excited to be staying in MA for the next stage in my career. Boston has something for everyone with so many neighborhoods with unique vibes and a lot of greenery including beautiful parks, reservoirs and nearby hiking trails for walks (dogs are almost always welcome). There are so many fun day trip destinations within the beautiful New England, too: you cannot beat a trip to the Cape in the summer, or a weekend getaway to Vermont to check out the foliage in the fall or for alpine skiing in the winter.
2019-2020

Amr Radwan, MD
Email: Amr.ElSamanRadwan@bmc.org
I went to medical school at the American University of Beirut in Lebanon. I moved to Boston where I did my residency at St. Elizabeth's Medical Center in internal medicine, followed by an additional year as chief resident. I am glad that I chose the BU/BMC geriatric oncology fellowship program as it has been a gratifying experience thus far. I have completed my first year in geriatrics and can already sense the extra skill set I have acquired make its way into the decision making process during my daily encounters with my patients, namely, older adults with malignancies. The fellowship program offers individualized support to its fellows and provides formal instruction on the process of research including writing abstracts, designing posters, and submitting manuscripts. My current interests include medical education and outcomes based research for which I was able to submit an abstract to AGS with the the support of the section's great faculty! Training at Boston Medical Center, a safety net hospital with a mission, has provided me with a one of a kind experience given our diverse and vulnerable population. I hope to continue to foster my skills in the geriatric oncology field through clinical and research activities with the aim of eventually directly contributing to the growth of this niche field. During my free time, I like to explore new cultural venues and restaurants around the Boston area, as well as, travel to new destinations, both nationally and internationally.
2018-2019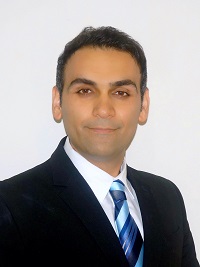 Hossein Sadrzadeh, MD
Medical School: Mazandaran University of Medical Sciences, Iran
Residency: Capital Health Regional Medical Center, NJ, USA
Email: Hossein.Sadrzadeh@bmc.org
2017-2018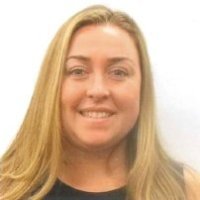 Meredith Halpin, MD
Email: Meredith.Halpin@bmc.org
I am from New York originally, and grew up on Long Island. I moved to Boston at 18 to attend Boston College. I fell in love with this city and have lived here most of the years since… although I maintain my New York sports allegiances. I attended medical school at St. George's University, my first two years were spent on the island of Grenada and my clinical years in New York City. I came back to the Boston area for Internal Medicine residency at St. Elizabeth's Medical Center which was a great experience, and I stayed on for an additional year as chief resident prior to starting my Geriatric Heme-Onc Fellowship at BMC. I have greatly enjoyed my fellowship, and am now in my final year of training.
My geriatrics year was a very positive experience both clinically and with time dedicated to educational activities and research. It is a wonderfully supportive section for fellows and I greatly enjoyed in particular my continuity clinic where I developing longitudinal relationships with my patients as well as the opportunity to work on projects and present at AGS with my co-fellows. My geriatric training has continued to inform my training in hematology and oncology, specifically in terms of communication with older adults and their families, as well as recognition of changes in cognition and functional status both at initial assessment and while on treatment. My current clinical interests include genitourinary oncology and my hope is to have a geriatric oncology clinic incorporated into my practice as well. I also have an interest in clinical research both in genitourinary oncology and geriatric oncology, as well as an interest in medical education including educational initiatives and research. The BU/BMC Geriatric Hematology Oncology program is one I would strongly recommend given the excellent clinical education in all three disciplines, as well as supportive faculty and peers. As a safety net hospital we care for a diverse and vulnerable population, the mission of BMC ever present and something that makes training here unique. In my free time I love spending time with friends especially exploring Boston's great restaurants and traveling to new places/countries and returning to favorites. My happy place is definitely spending time outdoors either on my deck or on a beach with a good book.