Meet Our Fellows

Geriatric Medicine Fellows
2021-2022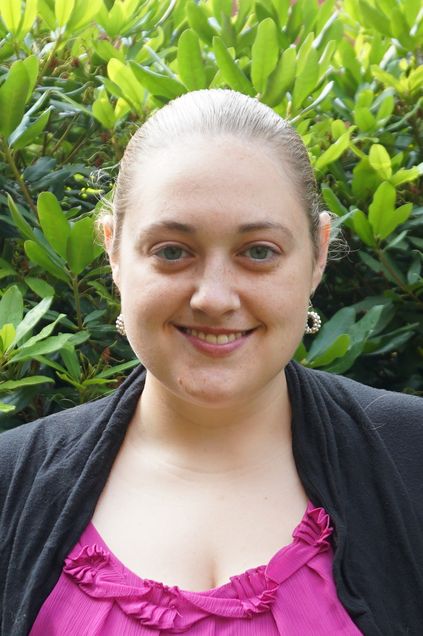 Avery Osella, MD
Email: Avery.Osella@bmc.org
I grew up on Cape Cod and then went to Fordham University in NY for undergrad. After that, I attended Frank H. Netter MD School of Medicine at Quinnipiac University in CT. There, my love of internal medicine and working with older adults was fostered. I then went up north to Portland, Maine for my internal medicine residency at Maine Medical Center. I am very excited to be at BMC training in geriatrics this year. I am interested in home-based geriatric care, but am looking forward to exploring the many sites of care that geriatrics is practiced in. The diversity of experiences offered through the fellowship program was one of the things that drew me to it. My desire to train here was then solidified when I met some of the amazing and enthusiastic attending physicians in the section on my interview day. My first two weeks of the year have proved that my first impressions were correct and I am thrilled to get to be a part of this incredible group of providers. I also have an interest in medical education and so am looking forward to working with medical students and residents. When not working, I enjoy horseback riding and reading historical fiction. I am excited to explore Boston, especially the amazing restaurants!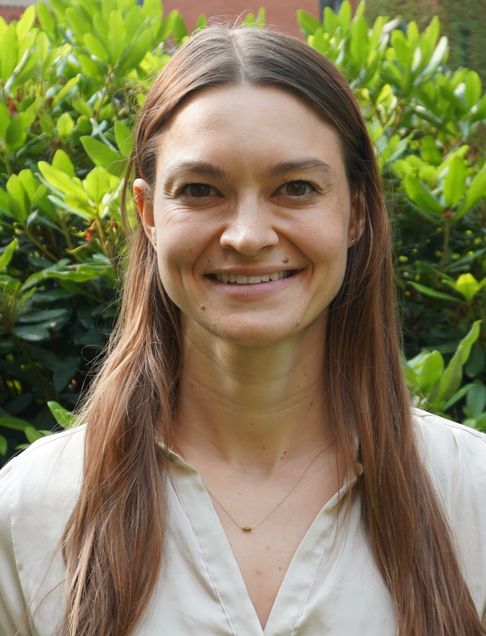 Stephanie Pagliuca, MD
Email: Stephanie.Pagliuca@bmc.org
I grew up outside of Boston, and am very excited to be living here again for the first time since leaving for college. For my medical training, I attended medical school at Duke University School of Medicine followed by a residency in Internal Medicine at NYP-Weill Cornell in New York. Prior to medical school, I worked as a management strategy consultant. There were many things that drew me to BU for a geriatrics fellowship. First, the faculty are incredible – they are warm, involved in a variety of academic interests, willing to be mentors, and are amazing clinicians. Second, BU provides a unique opportunity to experience the practice of geriatrics across nearly all spectrums of care including the nursing home, inpatient medicine, outpatient geriatrics clinic, PACE, and home care. Finally, we have the privilege to work in a health system whose mission it is to care for the most vulnerable patients — and our patients and their families are amazing! Outside of work, I love playing with my dog, Grizzly, going out to new restaurants with friends and family, and spending time with my three nieces.

Linda Paniszyn, MD
Email: Linda.Paniszyn@bmc.org
Originally from the Boston burbs and having trained here for residency, I am thrilled to be staying at Boston University/Boston Medical Center for my geriatrics fellowship! I'm from Needham, MA and was fortunate to grow up surrounded by a deep respect for older adults and a love of medicine which piqued my interest early in geriatrics. My grandparents helped raise me, and I often tagged along with my mom to her primary care clinic or nursing home where she worked. I spent eight wonderful years at the Siena College/Albany Medical College combined program dedicated to community outreach, and I found that I especially cherished my service activities with vulnerable older adults. BMC was the perfect place to come back to train for primary care/internal medicine with their commitment to serving our complex and diverse patients as well as their history of excellence in geriatric care. I quickly found a home in the geriatrics section here with the powerhouse of geriatric clinician educators, mentors and whole amazing interprofessional team, and I truly cannot imagine training anywhere else. During residency, I loved both my clinic and inpatient geriatric experiences, and I am so excited to explore other settings of geriatric care this year i.e. home care, PACE, and nursing homes. Also during residency, I pursued my commitment to medical education through the Medical Educator Pathway and developed my interest in quality improvement through two VA QI initiatives, and I am eager to further cultivate these skills. When I'm not working, hopefully you'll find me outside hiking, biking, or skiing with my fiancé Mike, family and friends! I love traveling to any outdoorsy destination, but there are also so many fantastic day trips just in/around Boston, and I'm still finding new places all the time!
Geriatric Oncology Fellows
2021-2022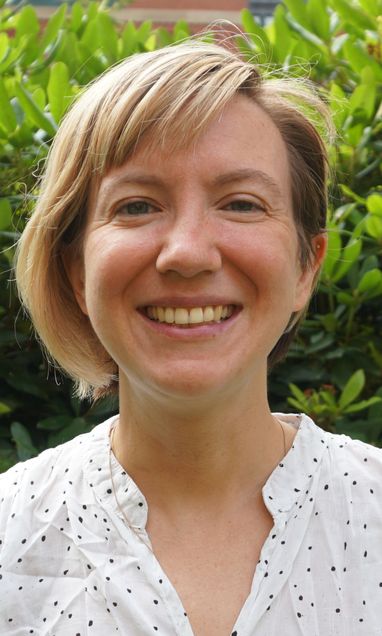 Evgenia Granina, MD, MBA
Email: Evgenia.Granina@bmc.org
I am originally from the Ukraine and moved to the US when I was 8 years old. My family settled on Long Island and have been there ever since. My medical training has taken me all across the Northeast. I finished medical school in Albany Medical College, followed by residency at Temple University Hospital in Philadelphia. Afterwards, I spent time as a hospitalist at NYU Langone in NYC. After witnessing all the devastation COVID caused, I pursued a palliative care fellowship at Virginia Commonwealth University Hospital in Richmond. I have a strong interest in bridging the fields of oncology, palliative medicine and geriatrics to provide comprehensive, patient centered care, with a focus on palliation and symptom management. What attracted me to BU/BMC was the opportunity to train with like minded individuals who are committed to taking care of a rapidly aging population with complex care needs. During my interview I was struck by the passion and enthusiasm of all the faculty and staff in both the Hematology/Oncology and Geriatrics sections. I got the sense that everyone here was deeply committed to not only meeting but exceeding the needs of people in need. I look forward to being able to provide care across a variety of settings during my training, including at the VA and at various nursing homes in the surrounding area. This is an invaluable gift that helps mold a versatile and resourceful physician. In my free time I enjoy baking, travelling and going for runs around the city. I can't wait to explore Boston and all its many parks, restaurants and music venues.
2020-2021

Maya Abdallah, MD
Email: Maya.Abdallah@bmc.org
I am excited to be joining BU/BMC for combined geriatric oncology training. I recently completed my internal medicine residency, followed by a year as chief resident, at the University of Massachusetts Medical School – Baystate in Western Massachusetts. Before that, I completed my medical education at the University of Balamand, in my home country Lebanon.
I chose BU/BMC for combined geriatric oncology training for so many reasons including:
1) This is the only ACGME accredited combined program providing trainees with formal training (and eligibility for board certification) in the booming field of geriatric hematology and oncology that cares for older adults with malignancies
2) BU/BMC is a unique institution that is both an academic medical center and a safety-net hospital which allows trainees opportunities to work with and learn from experts in their field while treating patients from a variety of cultural and socioeconomic backgrounds,
3) Collegial environment with strong mentorship early on. This translates into smooth patient care as well as responsiveness and willing to support trainees' unique interests by connecting them with mentors from across the institution and affiliated practices, including the Boston VA system.
Massachusetts has been my home away from home throughout training and I am so excited to be staying in MA for the next stage in my career. Boston has something for everyone with so many neighborhoods with unique vibes and a lot of greenery including beautiful parks, reservoirs and nearby hiking trails for walks (dogs are almost always welcome). There are so many fun day trip destinations within the beautiful New England, too: you cannot beat a trip to the Cape in the summer, or a weekend getaway to Vermont to check out the foliage in the fall or for alpine skiing in the winter.
2019-2020

Amr Radwan, MD
Email: Amr.ElSamanRadwan@bmc.org
I went to medical school at the American University of Beirut in Lebanon. I moved to Boston where I did my residency at St. Elizabeth's Medical Center in internal medicine, followed by an additional year as chief resident. I am glad that I chose the BU/BMC geriatric oncology fellowship program as it has been a gratifying experience thus far. I have completed my first year in geriatrics and can already sense the extra skill set I have acquired make its way into the decision making process during my daily encounters with my patients, namely, older adults with malignancies. The fellowship program offers individualized support to its fellows and provides formal instruction on the process of research including writing abstracts, designing posters, and submitting manuscripts. My current interests include medical education and outcomes based research for which I was able to submit an abstract to AGS with the the support of the section's great faculty! Training at Boston Medical Center, a safety net hospital with a mission, has provided me with a one of a kind experience given our diverse and vulnerable population. I hope to continue to foster my skills in the geriatric oncology field through clinical and research activities with the aim of eventually directly contributing to the growth of this niche field. During my free time, I like to explore new cultural venues and restaurants around the Boston area, as well as, travel to new destinations, both nationally and internationally.
2018-2019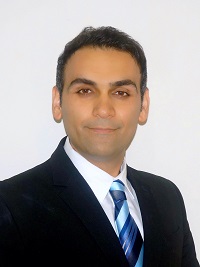 Hossein Sadrzadeh, MD
Medical School: Mazandaran University of Medical Sciences, Iran
Residency: Capital Health Regional Medical Center, NJ, USA
Email: Hossein.Sadrzadeh@bmc.org