Medical Students
Geriatrics / Home Medical Care Clerkship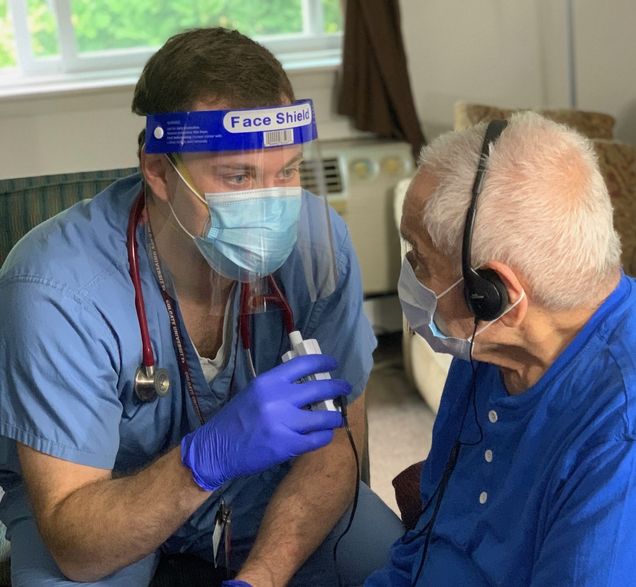 This four-week clerkship provides students with the basic knowledge and skills to participate in the care of older adults. Students will learn about common geriatric syndromes, understand and use functional assessment in the evaluation of older adults, work with an interdisciplinary team to develop care plans, learn about home care and what is possible to provide medically for older patients living in the community.
Students have the opportunity to join the AGS Student Chapter/ BU Chobanian & Avedisian School of Medicine Student Interest Group in Geriatrics and/or apply for research opportunities.
During the clerkship, students interview a patient to complete the My Life My Story Project. More about the impact and reach of this project can be found here.