Geriatric Medicine Fellowship Clinical Sites
Boston Medical Center (BMC)
One Boston Medical Center Place
Boston, MA 02118
https://www.bmc.org/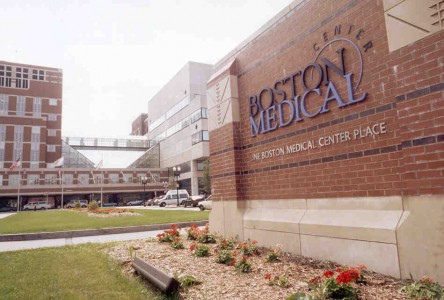 Boston Medical Center is a private, not-for-profit 514-bed, academic medical center located in Boston's historic South End. On July 1, 1996, Boston City Hospital and Boston University Medical Center were consolidated and merged into Boston Medical Center. The hospital is the primary teaching affiliate for the Boston University Chobanian & Avedisian School of Medicine. Emphasizing community-based care, Boston Medical Center, with its mission to provide consistently accessible health services to all, is the largest safety net hospital in New England. Boston Medical Center provides full spectrum of pediatric and adult care services, for primary to family medicine to advanced specialty care, and is the largest and busiest provider of trauma and emergency services in New England.
Boston Medical Center is the main teaching site for the Boston Medical Center Geriatric Medicine and Geriatric Oncology Fellowships. Through a fully-integrated interprofessional care model, including geriatricians, gerontologically trained advanced practice nurses, geriatric nurse case managers, pharmacists and social work, the Section of Geriatrics' faculty and staff provide comprehensive care to vulnerable older adults across the continuum of care. Our collaborative care model serves approximately 2400 patients, over two-thirds of whom are minorities (African American, Hispanic and Asian) and low income across multiple sites, including the Home Care Program, Nursing Home Practice, Ambulatory Clinic, and Geriatrics inpatient service, amongst other unique models of care such as the Geriatric Assessment and Memory Disorder Clinics.
Clinical activities at BMC include all fellowship longitudinal experiences, two Geriatric inpatient service rotations, Geriatric Assessment Clinic consultative experience, Palliative Care consult service and numerous elective opportunities.
Please click here for more information about Boston Medical Center.
Edith Nourse Rogers Memorial
Bedford Veterans Affairs Medical Center
Also known as the Bedford VA
200 Springs Road
Bedford, MA 01730
http://www.bedford.va.gov/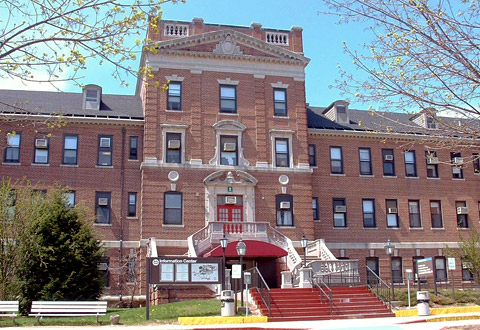 Set on an idyllic campus 15 miles northwest of Boston, the Bedford VAMC has been designated a "Center of Excellence in Geriatrics" for the Department of Veterans Affairs and serves as a major teaching center for the fellowship program. The Bedford VA is a national leader in mental health care to Veterans and hosts the largest long term care geriatric facility in the VA system. Geriatrics includes 240 Community Living Center nursing home beds; geropsychiatry and a hospice unit; an inpatient Memory Special Care Unit and Memory Disorders Clinic, and a 24-bed Geriatric Evaluation and Management (GEM) inpatient unit.  The Geriatric Research, Education and Clinical Center (GRECC), one of 15 such centers supported by the Department of Veterans Affairs is another major resource.
Clinical activities at Bedford VA include rotations on Community Living Center, GEM, Memory Disorders units, and Geriatric Psychiatric consultation services. Fellows have multiple other educational opportunities, including exposure to neuropsychology testing, and working closely with and learning from a full range of associated health professional colleagues.
VA Boston Healthcare System (VABHS)
Brockton Division
940 Belmont Street
Brockton, MA 02301
Jamaica Plain Division
150 S. Huntington Avenue
Boston, MA 02130
West Roxbury Division
1400 VFW Parkway
West Roxbury, MA 02132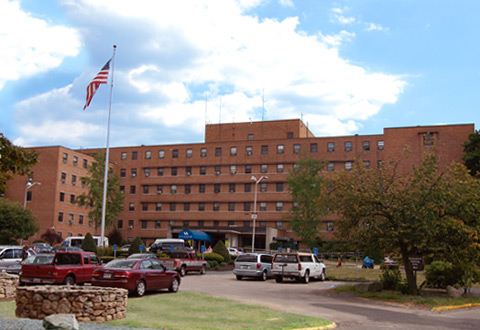 The VA Boston Healthcare System (VABHS) is comprised of several distinct campuses and numerous community-based outpatient clinics which together serve as a major referral center for the entire New England region. Its mission is to serve veterans through the delivery of timely quality care by staff who demonstrate outstanding customer service, the advancement of health care through research, and the education of tomorrow's health care providers.
As the largest provider of graduate medical education in the United States, the VA takes its educational mission very seriously, and VABHS has a particularly rich academic history. Trainees at VABHS are exposed to a challenging and rewarding patient population characterized by a heavy burden of chronic illness, particularly cardiovascular and pulmonary diseases and medical problems resulting from specific circumstances such as traumatic brain injury or spinal cord injury. The VA system also affords trainees the unique opportunity to experience a national-scope, single-payer, integrated health system that has been at the vanguard of medical information technology, patient safety, and quality improvement developments.
Clinical activities at VABHS sites include nursing home care, palliative care, hospital in home, and dementia evaluation and management.