4-Year Geriatric Oncology

In addition to the one-year Geriatric Medicine Fellowship, we are one of the first ten national training programs in Geriatric Oncology. This is an alternate path for fellows to become triple board-certified in Geriatric Medicine, Oncology & Hematology upon completion of our four-year program. The Geriatric Oncology Fellowship Program builds on the strengths of the Sections of Hematology/Oncology and Geriatrics, and Boston Medical Center's longstanding mission of caring for the underserved. Our graduates serve as role models for future generations of research and clinical oncologists, advancing knowledge regarding cancer prevention and clinical care of ethnically and linguistically diverse elderly cancer patients.
The four-year Geriatric Oncology Fellowship Program has four key distinguishing features:
1 year of geriatric medicine training and 3 years of hematology oncology training combined into a ABIM approved fellowship
A clinical focus on underserved populations, supported by Geriatrics and Oncology clinical sites and educational curricula
Leadership training including courses in teaching, evidence-based medicine, and health systems management. The fellowship will draw on the talents of an experienced and nationally known faculty to enhance this already robust teaching environment.
Mentored research training experiences
Please click here for more information on Hematology and Medical Oncology Program.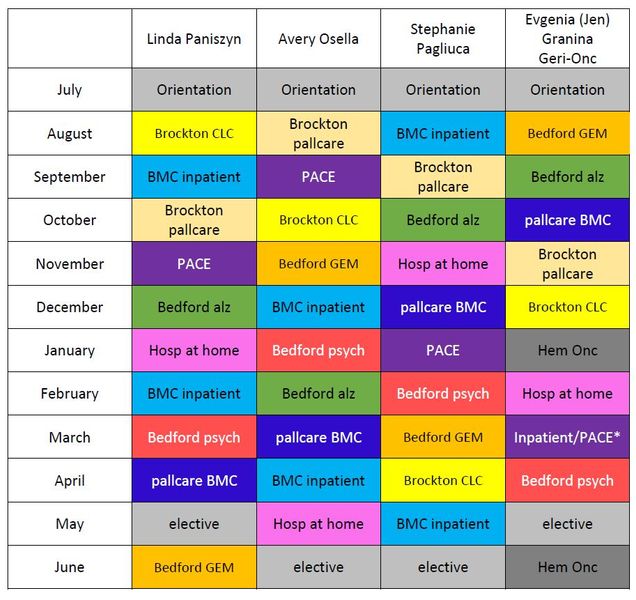 How to Apply:
We select fellows through the National Residency Match Program. You must submit your application and all supporting documents through the Electronic Residency Application Service (ERAS).