Dr. Won Lee Featured in Associated Press News & CNN Article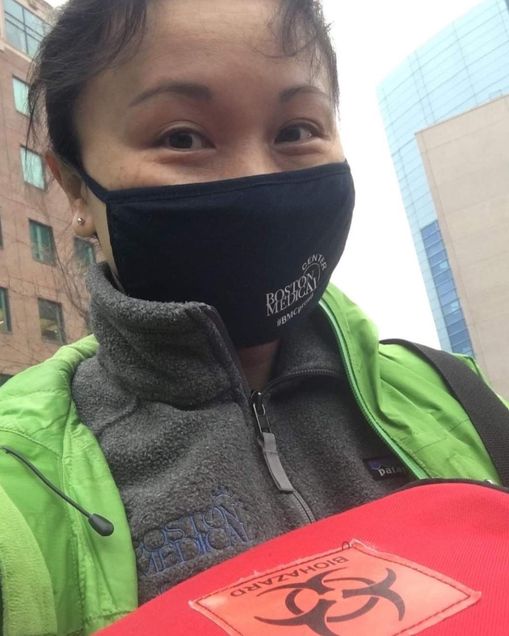 Dr. Won Lee, Director of Home Care, was recently featured in the Associated Press News article, "Doctors race to find, vaccinate vulnerable homebound people" by Tom Murphy1.
Dr. Lee delivers on average five to six doses during the day, all while trying to beat traffic, weather conditions and time before the vaccines expires. During one of her home visits, she administered the Covid-19 vaccine to her 106 year old patient, who has not left home for about a year. After administering the vaccine, Dr. Lee stayed with the patient to make sure she was doing well, examined her, and addressed any concerns the patient may have. After some time, Dr. Lee left in route to her next patient's home all while keeping track of time until the vaccine expires.
Check out the Associated Press article where Dr. Lee is featured in a video clip. One of our other home care providers, Dr. Megan Young, is also pictured in this article.
In addition to the Associated Press article, Dr. Lee was referenced in the CNN article, "Homebound seniors are still waiting for Covid-19 vaccines, so doctors and nurses are going to them" by Judith Graham2.
We are extremely proud of our healthcare providers and staff who have helped our home-bound patients receive the COVID-19 vaccine. Thank you for everything you do for our patients!
---
1. Murphy, T. (2021, February 19). Doctors race to find, vaccinate vulnerable homebound people. Retrieved March 03, 2021, from https://apnews.com/article/coronavirus-pandemic-local-governments-4e2115a3120b03774440080c1cac81c4
2. Graham, J. (2021, February 19). Homebound seniors are still waiting for Covid-19 vaccines, so doctors and nurses are going to them. Retrieved March 03, 201, from https://www.cnn.com/2021/02/19/health/seniors-vaccines-at-home-wellness/index.html