George Rosenthal Award for Service Excellence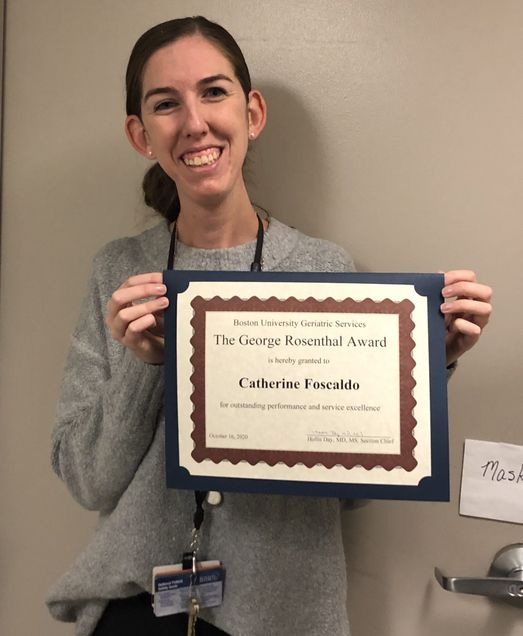 The Dr. George Rosenthal Award for Service Excellence is awarded annually to a Section member who goes "above and beyond", exerting additional effort, demonstrates energy and enthusiasm for their work and has pride in the section. This year the award goes to Catherine (Cat) Foscaldo.
Cat goes above and beyond daily for providers, staff, and patients. She will routinely drop what she's doing to help a provider that needs help, or to provide support for the team. She strives to make things better for our staff and patients – whether it's finding resources, recommending process improvements, or advocating for our patients, and more recently has become the virtual health pro for our section.