Boston University CityLab is a Biotechnology laboratory for middle and high school teachers and their students 
Boston University CityLab is celebrating Women's History Month by showcasing notable female scientists.
Chien-Shiung Wu, P.h.D.
1912-1997
Chien-Shiung Wu was a Chinese-American particle and experimental physicist who made significant contributions in the fields of nuclear and particle physics. Dr. Wu completed her Ph.D. from the University of California, Berkeley in June 1940. Two years later, she became an assistant professor at Smith College, a private women's college in Massachusetts. She later accepted a job at Princeton University in New Jersey as the first female faculty member in the history of the physics department, where she taught for officers of the navy. 
In 1944, Dr. Wu joined the Manhattan Project's Substitute Alloy Materials (SAM) Laboratories at Columbia University. The role of the SAM Laboratories was to support the Manhattan Project's gaseous diffusion (K-25) program for uranium enrichment and to develop radiation detector instrumentation. Dr. Wu used her findings in radioactive uranium separation to build the standard model for producing enriched uranium to fuel the atomic bombs at the Oak Ridge, Tennessee facility as well as build innovative Geiger counters. Dr. Wu, like most involved physicists in their later years, distanced herself from the Manhattan Project due to its destructive outcome and recommended to the Taiwanese president Chiang Kai-shek in 1962 to never build nuclear weapons.
After the end of the war in August 1945, Dr. Wu accepted an offer of a position as an associate research professor at Columbia University. She remained at Columbia for the rest of her career and was first named associate professor in 1952, which made her the first woman to become a tenured physics professor in university history. In her post-war research, Dr. Wu, now an established physicist, continued to investigate beta decay. In 1949, she completely established Enrico Fermi's theory and showed how beta decay worked, especially in creating electrons, neutrinos, and positrons. Her work on beta decay became hugely beneficial to her later research and to modern physics in general. 
Dr. Wu is best known for conducting the Wu experiment, which proved that parity is not conserved. This discovery resulted in her colleagues Tsung-Dao Lee and Chen-Ning Yang winning the 1957 Nobel Prize in Physics, while Dr. Wu herself was awarded the inaugural Wolf Prize in Physics in 1978. Her expertise in experimental physics evoked comparisons to Marie Curie. Her nicknames include the "First Lady of Physics", the "Chinese Madame Curie" and the "Queen of Nuclear Research". Dr. Wu became renowned for her steadfast promotion of teaching STEM subjects to all students regardless of gender or any other discriminating cause. Lastly, a college honored the many contributions of Dr. Wu by naming themselves after her and becoming known as Chien-Shiung Wu College.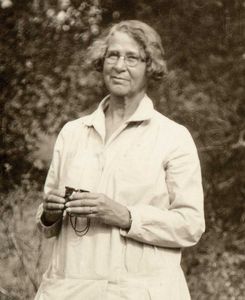 Ynes Mexia
1870-1938
Ynés Enriquetta Julietta Mexía was a Mexican-American botanist notable for her extensive collection of novel specimens of flora and plants originating from sites in Colombia, Mexico, and Peru. Mexía began her career in botany in 1922 when she joined an expedition led by Mr. E. L. Furlong, the Curator of Paleontology at University of California, Berkeley. Her successes started to mount in 1925 with a two-month excursion to western Mexico under the auspices of Roxanna Ferris, a botanist at Stanford University. This excursion yielded 500 botanical specimens, including several new species. The first species to be named after Mexia, Mimosa mexiae, was discovered on this voyage and was dedicated to her by Joseph Nelson Rose. Various other species that she discovered were later named for her, including a flowering plant that is a member of the daisy family called Zexmenia mexiae, now named Lasianthaea macrocephala. In 1928, she was hired to collect plants in Mount McKinley National Park in Alaska, which yielded 6100 specimens. The next year she went to South America and traveled by canoe down the Amazon River, covering 4,800 kilometers in two and a half years, ending at its source in the Andes. This expedition resulted in 65,000 specimens. On that expedition, she spent three months living with the Araguarunas, a native group in the Amazon. All of her research and collecting excursions were funded by the sale of her specimens to institutions and private collectors.
Mexía was an active member of many scientific societies, including the California Botanical Society which she joined in 1915, the Sierra Club, the Audubon Association of the Pacific, the Sociedad Geográfica de Lima, and the California Academy of Sciences. She was also an honorary member of the Departamento Forestal, de Caza y Pesca de México. She also guest appeared as a lecturer at various scientific organizations in the San Francisco Bay Area on account of her riveting accounts of her journeys and her skillful photography lending visuals to her content. Her specimens can be viewed at the California Academy of Sciences (main collection), the Academy of Natural Sciences, Philadelphia, the Field Museum of Natural History, the Gray Herbarium, the New York Botanical Garden, the Smithsonian Institution, the University of California, Berkeley, and the U.S. National Arboretum, as well as several museums and botanical gardens throughout Europe. Her personal papers are preserved at the California Academy of Sciences and at the Bancroft Library at the University of California, Berkeley.
Mexía was atypical for a botanist or botanical collector of her era, as a woman, a person of Mexican heritage under-represented in her field, and an older person who had begun her career in her mid-fifties. Though Mexía had a short professional career—only 13 years—compared to many other academics, she collected a huge number of plant specimens. According to the British Natural History Museum, she collected at least 145,000 plant specimens during her travels, 500 of which were new species (mostly spermatophytes). There have been at least two new genera Mexianthus mexicanus Robinson (Compositae) and Spumula quadrifida (Pucciniaceae) have been described from her work. During her first expedition, she collected 500 specimens, which is the same number collected during Darwin's voyage on the Beagle. Although curators are still working to catalog her full selection of specimens, 50 new species have already been named after her. Mexía is remembered by her colleagues for her expertise in fieldwork, resilience in the face of difficult and dangerous conditions, as well as her impulsiveness and fractious but generous personality. She was known and praised for her meticulous, exacting work and her skills as a botanical collector. Mexía is remembered by her colleagues for her expertise in fieldwork, resilience in the face of difficult and dangerous conditions, as well as her impulsiveness and fractious but generous personality. She was known and praised for her meticulous, exacting work and her skills as a botanical collector.
---

CityLab was featured in the Journal of STEM Outreach August 2020 special issue on program sustainability.   
 "Since its inception in 1991, CityLab at Boston University (BU) has flourished due to its unwavering commitment to programmatic innovation, the pursuit of multiple streams of funding, and creation of an environment that has led to stable leadership and long-lasting relationships with staff. CityLab has been remarkable in terms of the breadth of its outreach and longevity."
"CityLab has held fast to its founding mission: to share the excitement of science with students and their teachers by engaging them in hands-on biomedical science laboratory experiences."
Click here for the full article
---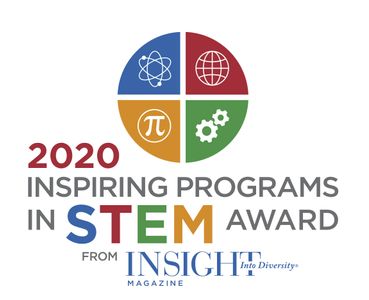 CityLab at Boston University School of Medicine Receives INSIGHT Into Diversity Magazine's 2020 Inspiring Programs in STEM Award
National Recognition of Programs That Are Making a Difference for All Underrepresented Groups in the Fields of Science, Technology, Engineering, and Mathematics (STEM)