Participant Photos
Para Español, presiona

AQUÍ
---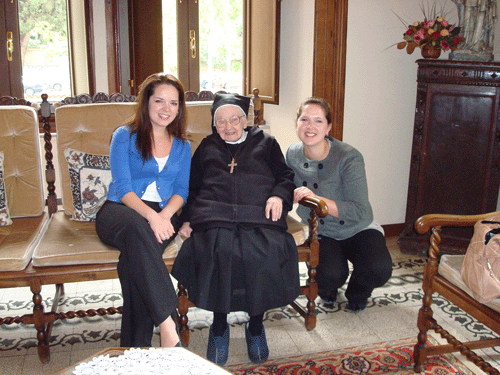 Our own project manager, Stacy Andersen, with her sister, Stefanie Andersen, and their 106 year old great-aunt, Sister Marie Cecilia Gaudette.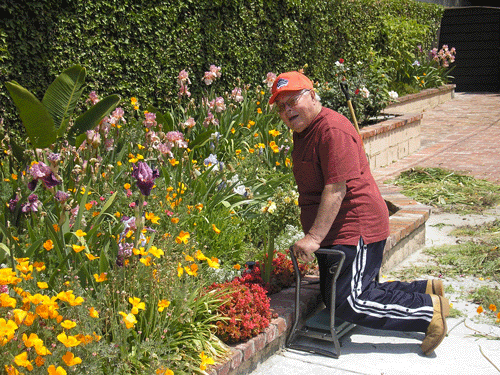 Nicholas Pierro, a retired Landscape Gardener, keeps himself young by staying busy. Seen here working in his daughter's garden in California.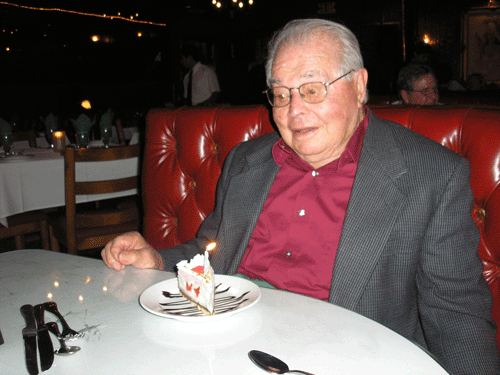 Nicholas Pierro at his 99th birthday! Nick also had a brother who lived to be 110 years old!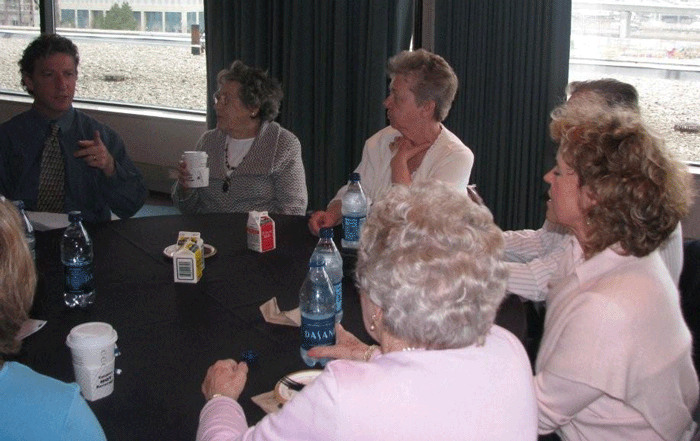 Dr. Perls meets with the panel participants before the start of our Museum of Science Panel on April 6th, 2008.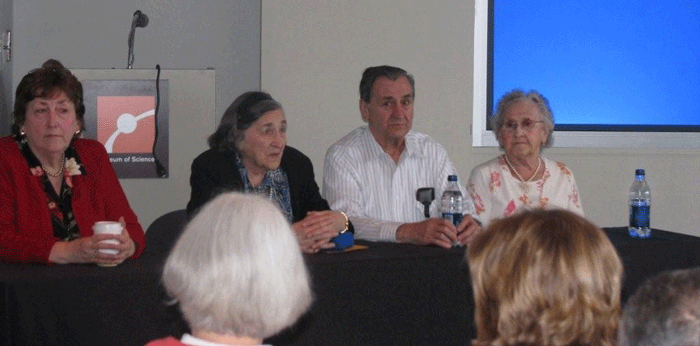 One of our amazing families: Lois Gillooly, Muriel Gillooly, Peter Hurlburt, and Agnes Buckley (from left to right).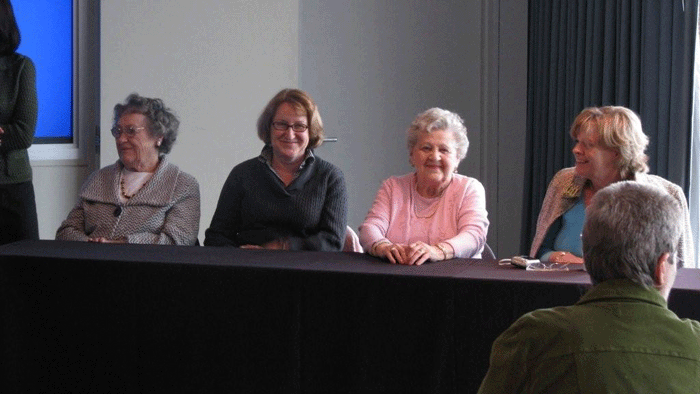 Also a part of the same family: Mildred MacIsaac, Laura McCann, Helen Caldwell, and Janet Kinnally (from left to right).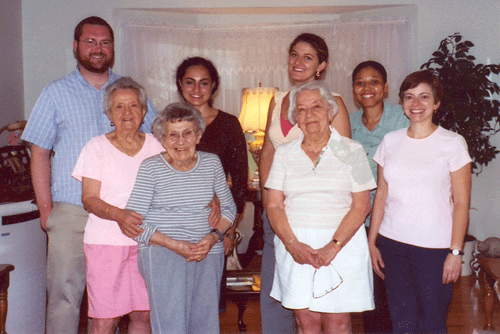 Some of the Elie clan with LLFS research associates.